Features
Exploring the great outdoors with print

From posters and billboards to banners and flags, Rob Fletcher explores the opportunities in outdoor print and the type of machinery print companies need to succeed in this market.
Printed applications not only need to look the part, but they also need to stand the test of time, no matter what their purpose. This is especially true of outdoor printed work, which is subjected to much more than certain types of print due to its constant exposure to the elements.

Whether it is ensuring a giant billboard does not fade in the bright sunshine of Los Angeles, or a banner retains its quality in the harsh cold of the Scandinavian winters, the choice of printer will play a major role in the success of such projects.

FESPA.com speaks with two major manufacturers to gain further insight into this area, the types of printers available for outdoor applications and the opportunities for print service providers (PSPs) to grow their businesses.
New opportunities

Caption: The new Kudu high-end flatbed printer from swissQprint can print at speeds of up 300sq m/hr
The first of these manufacturers that offers outdoor print technology is swissQprint. Erskine Stewart, managing director of swissQprint UK, said the company has noted growth within a number of sectors across the outdoor print market over the past 15 years, adding that there is plenty of opportunity for expansion in certain areas.

"These growth sectors include fine art and photography, signage and display, packaging, and industrial applications, as well as outdoor print," Stewart said. "In this last sector, despite challenging economic times there continue to be new opportunities.

"The need for flexibility and efficient production is particularly important in the area of outdoor print work, where we see significant growth in the use of innovative methods and materials.

"Recently, the growth in demand for creative and impactful building wraps, hoardings from property developers and construction firms, and signage from large event organisers, has seen a marked spike in interest from our customers and new prospects. They all seek equipment that can deliver outstanding quality and reliability, across an array of new substrates.

"This is evidenced by the recent growth in enquiries for demonstrations at our Bracknell showroom, where we have been able to showcase the extensive range of materials and effects that our Karibu and Nyala printers can handle. This broadening of opportunities for our customers is enabling them to offer ever more solutions for their clients, opening previously unconsidered areas for outdoor print.

Stewart draws attention to the latest printing solution from swissQprint in the form of the Kudu high-end flatbed printer. The machine offers 10 configurable colour channels and increased productivity of up 300sq m/hr. Also new from swissQprint is the Karibu 2, which Stewart said is another perfect example of the manufacturer's drive to service both existing and new sectors.

"The impressive productivity and ROI credentials, with Swiss quality and reliability for which swissQprint is renowned, offered by the Kudu and Karibu 2, make them key players in this sector," Stewart said.
Ongoing expansion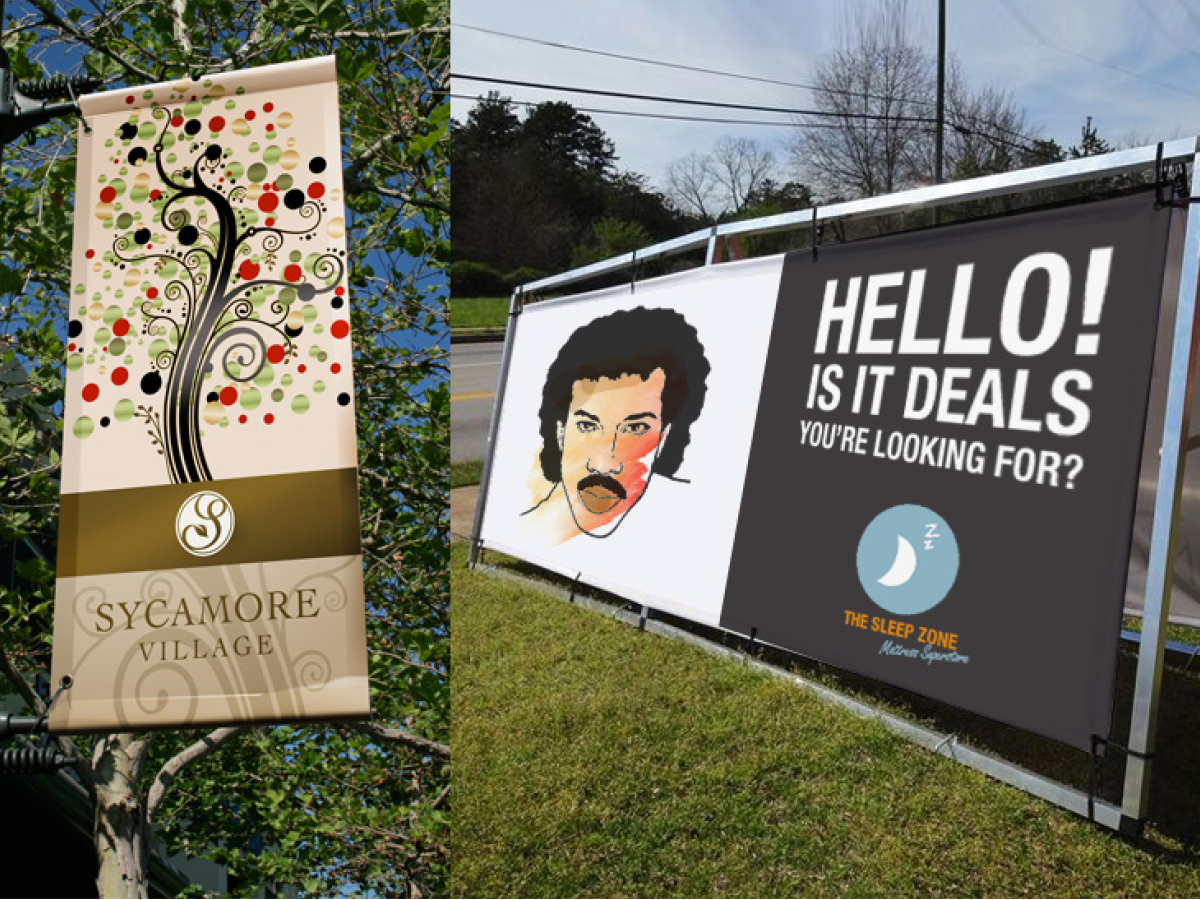 Caption: Roland DG said its printers can be used to produce a wide range of outdoor printed work

Another manufacturer keen to support print companies in the outdoor printing market is Roland DG, which, like swissQprint, also has a number of hardware options on offer in this vibrant sector. Rob Goleniowksi, head of sales for EMEA at Roland DG, said the main reason for print businesses to focus on outdoor print is that there is always room for growth and expansion in outdoor print work.

"New materials, printers and inks will only open up more opportunities, as companies continuously look for new and innovative ways to advertise and brand," Goleniowksi said.

"Our latest study across the UK and Europe has revealed that over a third (35%) of shoppers avoid entering shops with badly maintained storefronts, and almost a third (29%) are less likely to spend money in them, highlighting the importance of outdoor print work for small businesses."

So, what areas in particular should PSPs look to target within the wider outdoor print area? Goleniowksi said Roland DG has noted growth in flatbed printing, primarily due to the great advancements with technology in this segment and also the lower barriers to entry, making it easier for PSPs to move into this sector.

"With more affordable choices of machinery available, it allows business to streamline their production process and print directly on the required materials which more and more are sustainable and recyclable," Goleniowksi said.

"This is fuelling a growth in the demand for flatbed output as retail markets especially are looking to make themselves more environmentally friendly. In today's challenging economic climate, they provide important cost-saving opportunities and shorter time-to-market in many instances - making them the printers of choice.

"Its capability to deliver high-quality graphics onto a vast range of flexible and rigid objects and substrates, from metal, plastic and board to wood, canvas, vinyl and paper, indicates that flatbed printers will continue to play a key role in creating personalised objects, signs and graphics."

With this in mind, Goleniowksi picked out some of the latest products available from Roland DG that could help PSPs gain an advantage in the outdoor print market and move ahead of their competition to secure the post valuable work.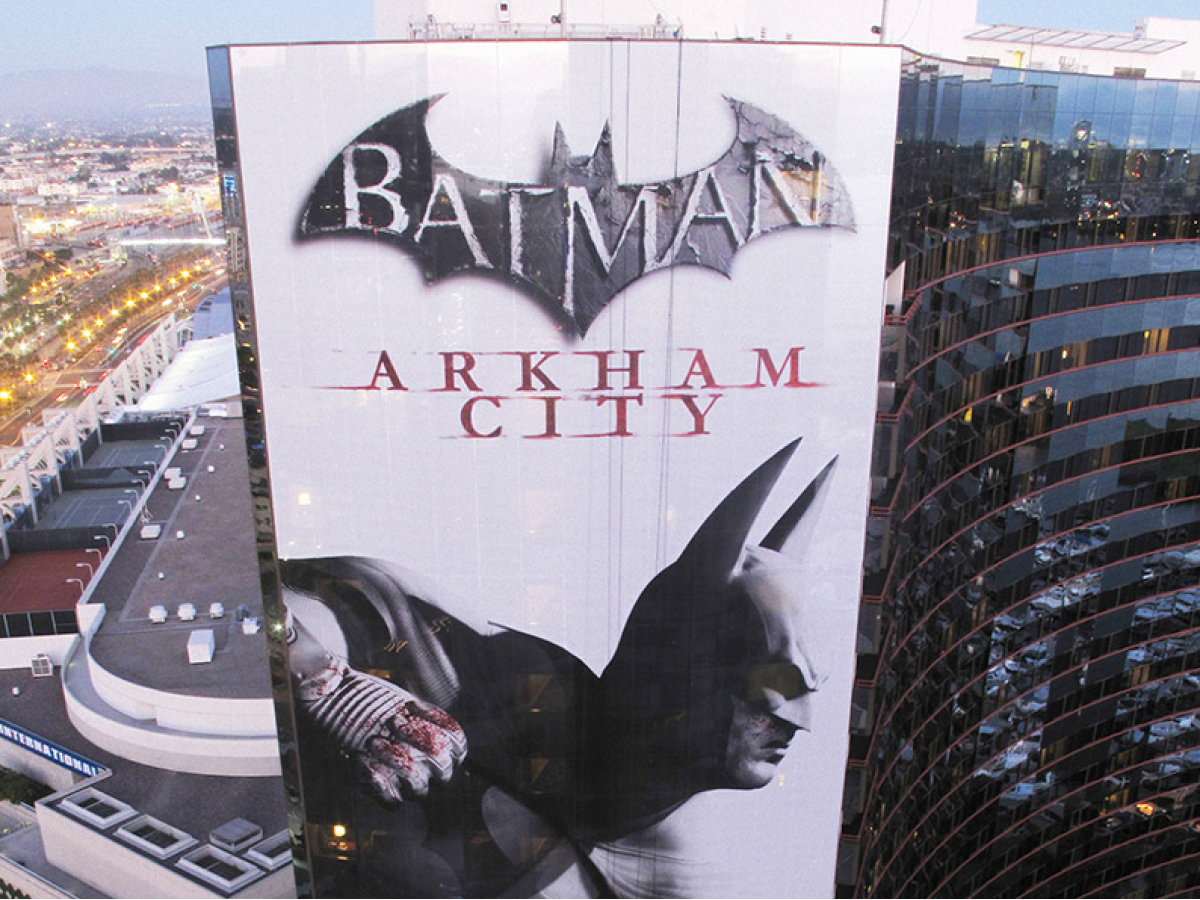 Caption: Outdoor print ranges from small posters and flags, up to large-scale building wraps and giant banners. Picture: Roland DG

Goleniowksi recommended the TrueVIS VG Series, an all-in-one solution that he said has been Roland DG's landmark product range and is now available with a wide range of ink configurations and a user-friendly LCD control panel to match different business needs for a shorter time to market and greater cost-saving.

Another product that has proved particularly popular for Roland DG in its wider range is the IU-1000F UV-LED flatbed printer, which Goleniowksi said provides fast turnaround times and low running costs for printing outlets.

"The machine's high-density UV inks make it compatible with various substrates, including acrylic, PVC board, metal, and glass," Goleniowksi said. "Moreover, the low-temperature UV-LED lamps save energy and reduce downtime compared to conventional UV lamp systems, maximising business profit margins."

Goleniowksi's comments about there always being room for growth will ring true for many in this market, with new types of work becoming available all the time. The key for those PSPs working in outdoor print is to have the right sort of machinery in place; investing in new technology could help open all sorts of profitable doors for you and your business.
Interested in joining our community?
Enquire today about joining your local FESPA Association or FESPA Direct