Features
Exploring opportunities in luxury packaging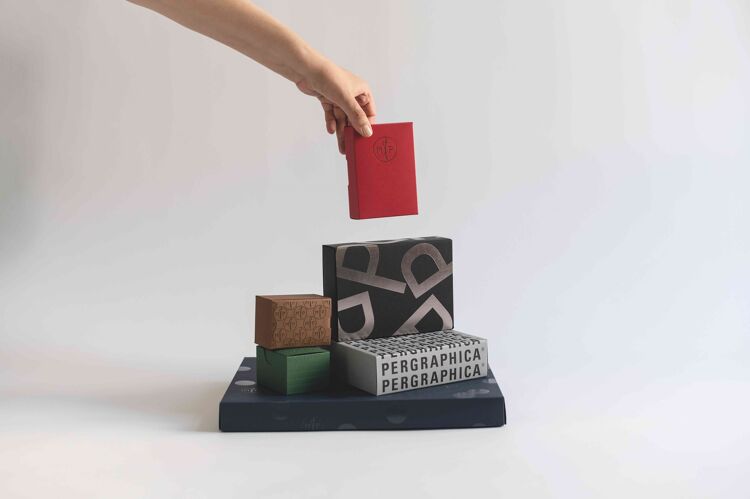 Packaging has been highlighted as a key growth market in recent years, but such is the size of this market that it can be tricky to know which areas to target. Rob Fletcher focuses on the luxury packaging sector to find out more about expansion opportunities.
Catching the attention of shoppers is a major challenge for retailers in the modern market, given the huge array of choice available to them on shop shelves. While signage and POS is one way of going about this, focusing on the actual product itself and what you can do to it can also have a major impact.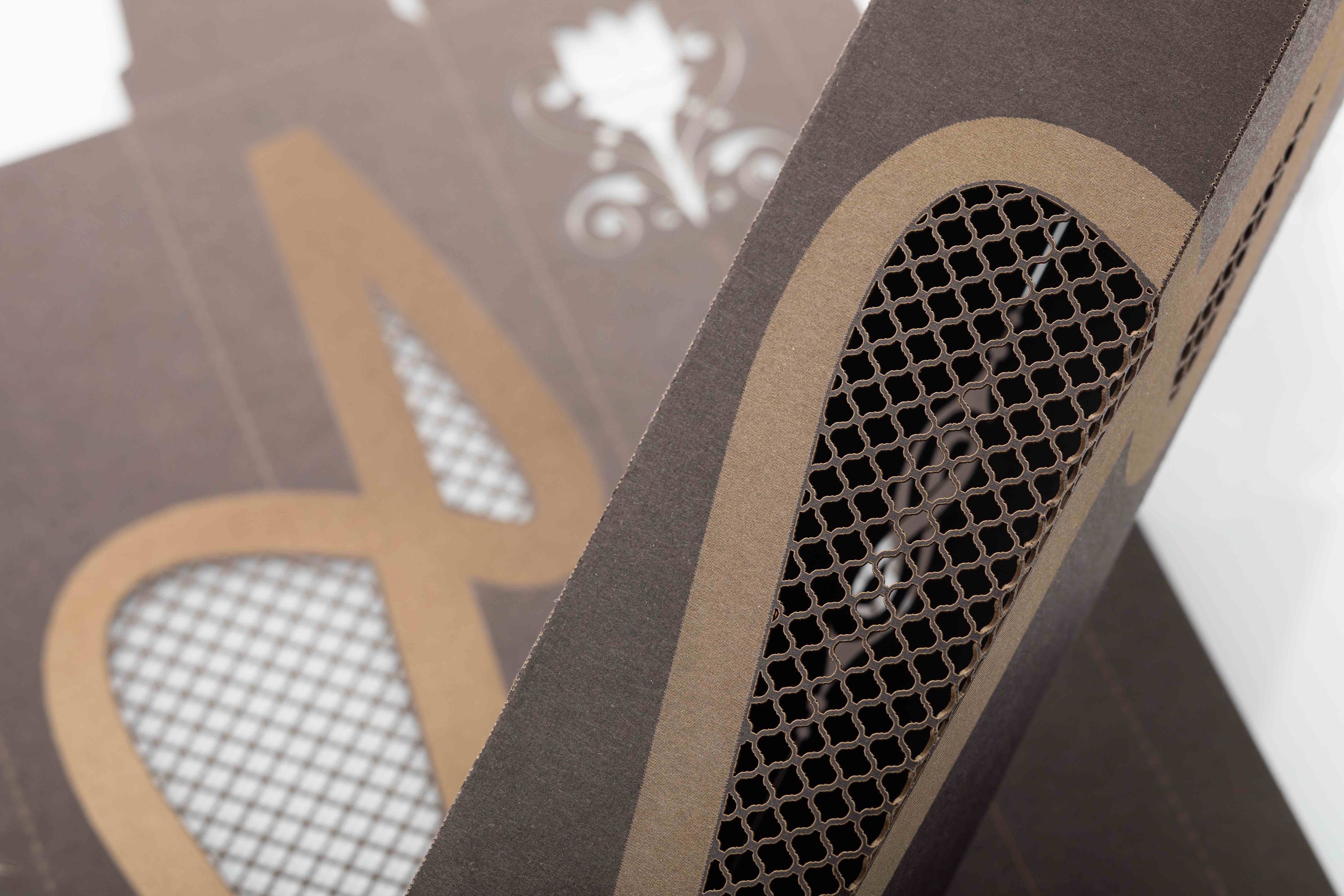 Caption: Mondi's Pergraphica design papers are available in three shades of white

This is where packaging comes into play; make this attractive and customers will be more likely to take notice. This is true for all types of packaging but when it comes to luxury products and making a lasting impression, this is even more important for brands and marketers.

Here, FESPA.com takes a closer look at print-related opportunities in this market, the key trends to look out for and some of the latest solutions available to print companies looking to make inroads into a growing sector.
Enhancing brand identity
One specialist supplier in this market is Mondi Group, which provides both packaging and paper solutions. Among its portfolio of products is the Pergraphica collection of premium design papers designed to enhance brand identity using optics, haptics and colours and ensure a high recognition value.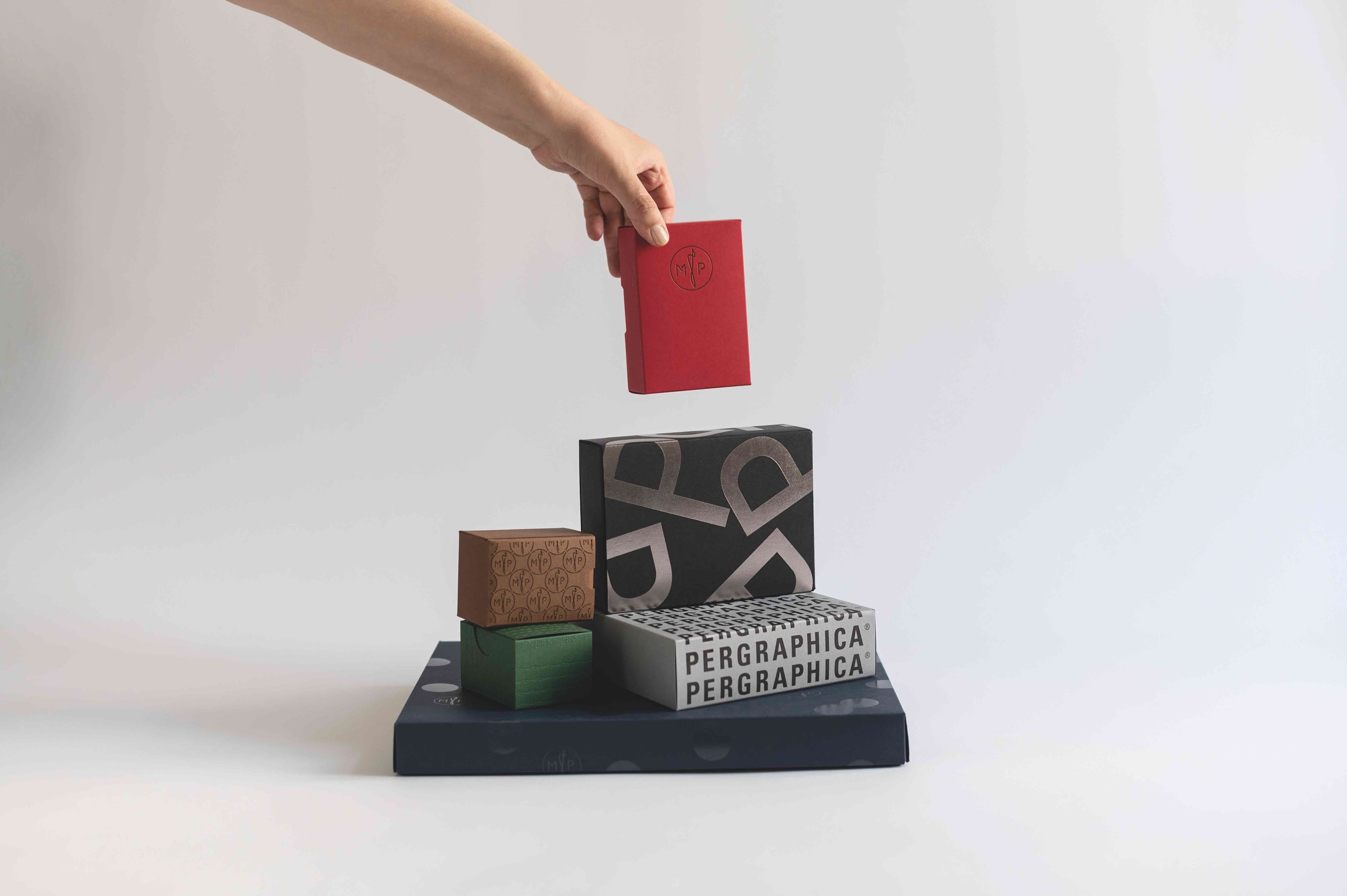 Caption: Mondi said its Pergraphica premium design paper opens up a variety of possibilities for packaging design

Pergraphica design papers are available in three shades of white as well as a broad palette of 31 colours in weights from 90 to 400g/sq m.

"Our premium design paper brand Pergraphica opens up a wide variety of possibilities for packaging design," says Bernhard Cantzler, head of marketing and business development at Mondi Uncoated Fine Paper. "Pergraphica stands for sustainability in every respect, offering a sensuous experience at the very first touch and a visual impact that can be striking or discreet."

Also available from Mondi is IQ Board, which the supplier said has been optimised for seamless processing in printing, filling and finishing.. The product is available in high white and natural white in weights of 250g/sq m up to 400g/sq m.

"Our uncoated virgin fibre premium paper IQ Board is equally interesting for packaging applications," said Cantzler. "It highlights the persuasive power of exquisite content, in particular of luxury items and gift packaging, as well as cosmetics and hygiene products. Perfect print results and its soft, natural haptics make it a fantastic paper for striking packaging designs."

Mondi has also identified a rising demand for more sustainable solutions and developed a number of products in response. These include IQ Grass + Packaging, created using 30% grass fibre and 70% FSC-certified virgin. The material is available in weights from 80 to 350g/sq m and can be embellished with hot foil stamping or embossing to create a premium feel on luxury packaging.

"The combination of raw materials from natural and sustainably cultivated areas lends IQ Grass + Packaging its individual texture and fibre optics," Mondi said. "No one sheet looks exactly like another, making each package unique."
Making customers feel special and appreciated
Next up is Antalis, which offers a range of products for use across all manner of applications. Steve Chappell, graphical board development manager at Antalis, said luxury packaging is one of the areas holding up well in what is currently quite a challenging climate.

"Luxury packaging through the beauty of the packaging and the unboxing experience can make customers feel special and appreciated which is something we could all do with just now," Chappell said.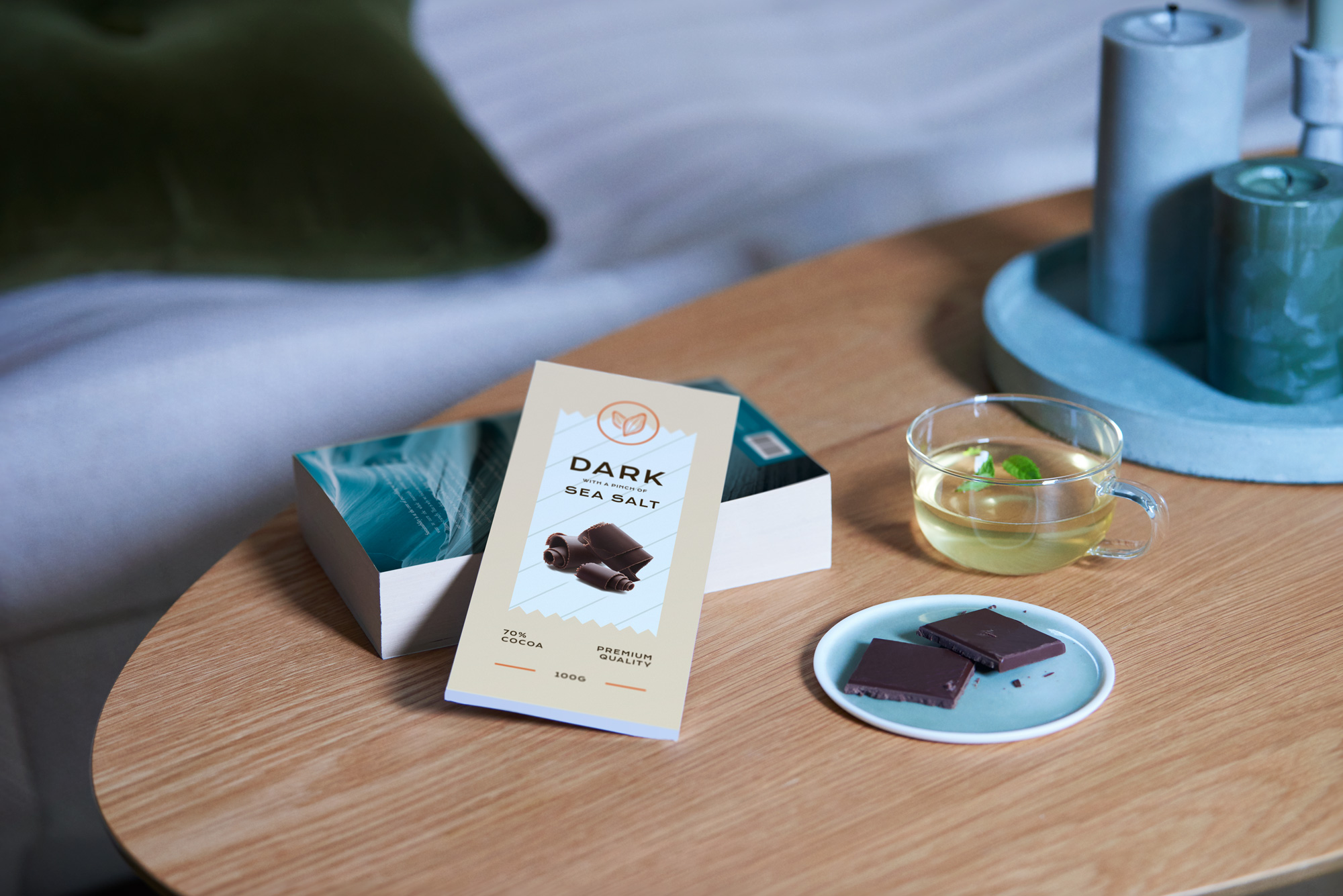 Caption: Performa Light Carbon Zero from Antalis features a triple-coated print surface

"In terms of what you should be working with, printers should be looking for materials that not only look good but can handle multiple finishing and embellishment processes and still represent the brands image by looking pristine and attractive when it is on the shelf or when it arrives with the customer.

"The packaging in the luxury sector is a direct reflection of the packaged product and the brand. Printers also need to consider the environmental qualities of any packaging, its sustainability and recyclability after use."

Chappell picks out one product in particular from Antalis – Eska Black. This is a 70% recycled, three-layered solid board with a natural texture, that Chappell said is perfect for use in luxury packaging.

"Eska Black is coloured all the way through the board which is ideal for consistent edges for ridged box applications," Chappell said.

Also from Antalis is a new GC2 folding box board called Performa Light Carbon Zero. A triple-coated print surface permits detailed and high-quality image reproduction, while Chappell also said it is suitable for many different print applications such as litho, flexo, digital, foiling, embossing and varnishing as well as being ideal for embellishments in luxury packaging.

"The important difference of Performa Light is in its carbon neutral production and the significant light-weighting of the board," Chappell said. "This means a reduced CO2 output in transportation per sheet. It also has a carbon reduction element that offsets the transport CO2 cost to our warehouses making it perfect for supporting suitability focused brand stories."
Sustainable solutions
Third and finally, Metsä Board works with customers across a range of packaging projects. Christophe Baudry, sales director for brand owners at Metsä Board, said while the market for luxury packaging is fragmented, the sector is doing quite well, with Metsä Board seeing a transfer from the use of plastic packaging to more sustainable materials such as paper and paperboard.

"Brand owners are seeking to reduce their environmental footprint and have set sustainability targets within their value chain," Baudry said. "Our solutions are an important part of bringing their scope-three emissions down. Consumers are also becoming more responsible, better informed and are looking for more sustainable packaging solutions.

"Paperboard is recyclable and biodegradable making it a great raw material in terms of circularity. I strongly believe that paperboard is therefore becoming the preferred material for luxury packaging."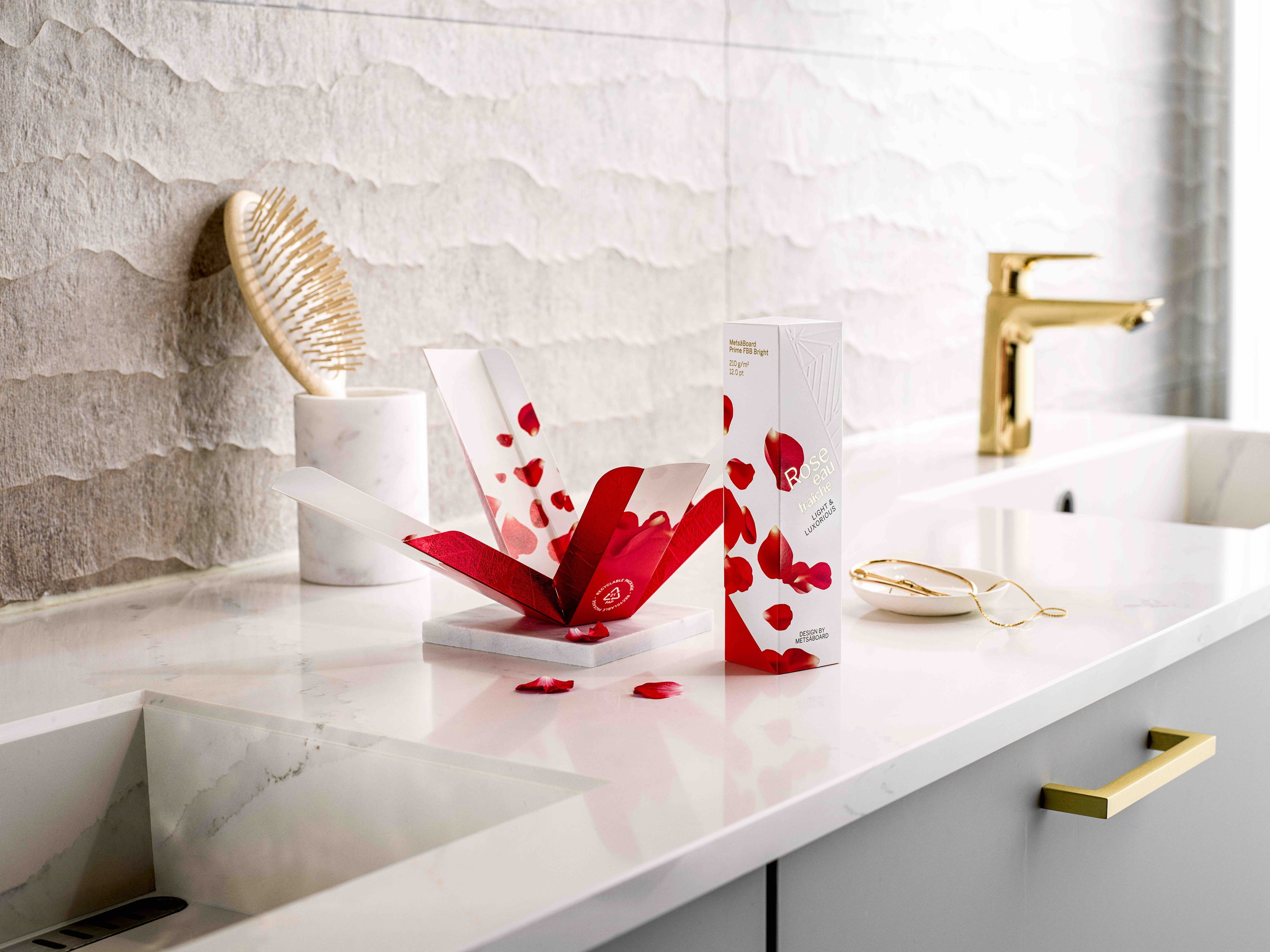 Caption: Metsä Board seeing a transfer from the use of plastic packaging to more sustainable materials such as paper and paperboard

As for what materials to work with, Marko Leiviskä, graphical packaging designer at Metsä Board, said cartons should reflect the prestige and status of its content. As such, areas like printability and convertibility are a must for people working with branding, while the pack needs to protect the content inside.

"Boards with a good white printing surface, which give the possibility to use a wide range of special treatments such as embossing and foiling, but also support fast runnability in production and sustainability values, offer the best combination to printers," Leiviskä said.

Looking at Metsä Board solutions, the company has developed luxury gift box designs where the traditional rigid box is replaced with a lighter weight material containing minimal glue. In collaboration with its partner network, it has created a new, lightweight, high-performing gift box solution made of micro-flute – a significantly low fluting in corrugated boards – with a surface liner out of either uncoated, white kraftliner, or coated white kraftliner.

"This serves as an alternative to the rigid boxes often imported from Asia," packaging services director Harju said. "With this innovation we have also been able to reduce the amount of material needed and the carbon footprint without compromising the consumer experience."

While there is certainly room for growth within the luxury packaging sector, the message from suppliers here is clear: work with high quality and reliable materials to ensure you can deliver the luxury that the customer, and end user, expects.
Interested in joining our community?
Enquire today about joining your local FESPA Association or FESPA Direct