Features
Examining the opportunities in direct-to-garment print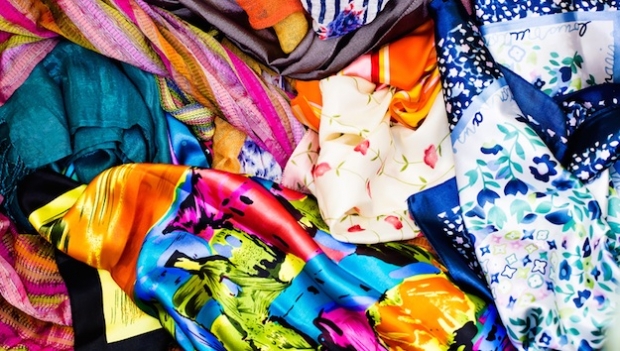 As the interest in textile print continues to grow, manufacturers are responding by introducing new solutions to the market. Rob Fletcher finds out more.
One of several technologies that has benefitted from the expanding textile print sector is direct-to-garment, with new products being unveiled by some of the industry's leading brands on a regular basis. However, with such a good choice of quality products to pick from, the task of selecting the right machine for your business is becoming increasingly difficult.
Visitors to FESPA 2017 will be able to gain an advantage here by viewing some of the latest direct-to-garment print technologies from various manufacturers in one place.
Attendees will also have the opportunity to speak with experts from across the global industry about this area of the market and find out what they need to improve the quality, or in some cases expand, their output.
One of several companies in this sector et to exhibit at FESPA 2017 is Brother, which will be based on Stand D39 in Hall B6.
The firm will promote its GT3 Series Direct-to-Garment printers, which it said allow users to optimise production and reduce costs. Visitors to the Brother stand will also find out how the new Camera System and Projection Tools can help reduce misprints when using machines in the GT3 Series.
Elsewhere in Hall B6, Kornit Digital will be on hand to talk visitors through its direct-to-garment print solutions, which span industrial, mass production and roll-to-roll machines.
Products on offer from the manufacturer include the new Avalanche R-Series with ink recirculation system, which launched earlier this year. To find out more about the new solution, as well as the many other options available from Kornit Digital, visit the company on Stand D10 at the show.
Attendees in Hall B6 would also be well advised to drop in on Polyprint at Stand C80 to learn about its direct-to-garment print machines. Featured in this range are the TexjJet Echo and TexJet shorTee, as well as the Texjet PLUS Advanced and Texjet PLUS Long.
Meanwhile, visitors to FESPA 2017 will also be able to attend on the co-located Printeriors, which will be running alongside the main show. Here, attendees can learn more about the opportunities in the interior décor market and how direct-to-garment print machines can help them access work in this sector.
While products such as cushion covers, bed linen and wall coverings may be amongst the most popular printed products in this area, print companies are now working with designers to come up with a whole host of new ideas to push the boundaries of how print can go.
If this thriving niche is for you, let your own imagination loose and build a portfolio to showcase what you are capable of. Then share it with brand owners, agencies, designers, local businesses, architects and interiors professionals at
Printeriors 2017
.
Brother will discuss the new Camera System and Projection Tools for its GT3 Series Direct-to-Garment printers at FESPA 2017.
In addition, to gain further insight into direct-to-garment technology, Scott Donovan, principal at BleuPrintCreative, will lead a session at 2pm on May 8 entitled 'Direct To Garment Printing - Should We or Shouldn't We?'
Here, the expert will examine some of the latest machines on the market and consider what they offer in terms of contrast, vibrancy, texture, touch and durability, as well as a cost analysis of the printers.
For more information on the show, the companies that will exhibit and to sign up to attend as a visitor, please visit: www.fespa2017.com
Interested in joining our community?
Enquire today about joining your local FESPA Association or FESPA Direct