Features
Examining the benefits of screen printing in the modern market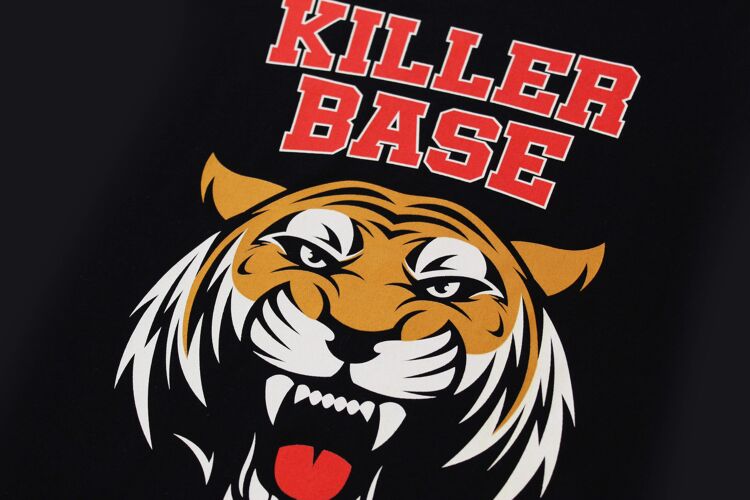 Despite the influx of digital machinery in recent years, screen printing remains the choice of technology for some print houses. Rob Fletcher investigates how and why this type of kit is standing strong.
There is no understating the impact that digital technology has had on the print industry. The mass influx of digital machinery had reshaped the industry to the point where many print service providers (PSPs) cite digital as their preferred technology.

However, despite such widespread change, various existing technologies remain very much at the forefront of PSPs' minds. One such technique is screen printing, which, although perhaps more expensive than digital methods, produces high quality output to those who choose to run with it.

But is this enough to ensure its long-term future in the fast-paced market that we find ourselves in? FESPA.com speaks to some of those in this sector and finds out how screen printing continues to serve them well.
Vibrant colours and special effects
MagnaColours specialises in water-based screen-printing inks, focusing on the global textile industry. The company supplies the market with environmentally-friendly, water-based inks, as a high-performance alternative to PVC-based inks.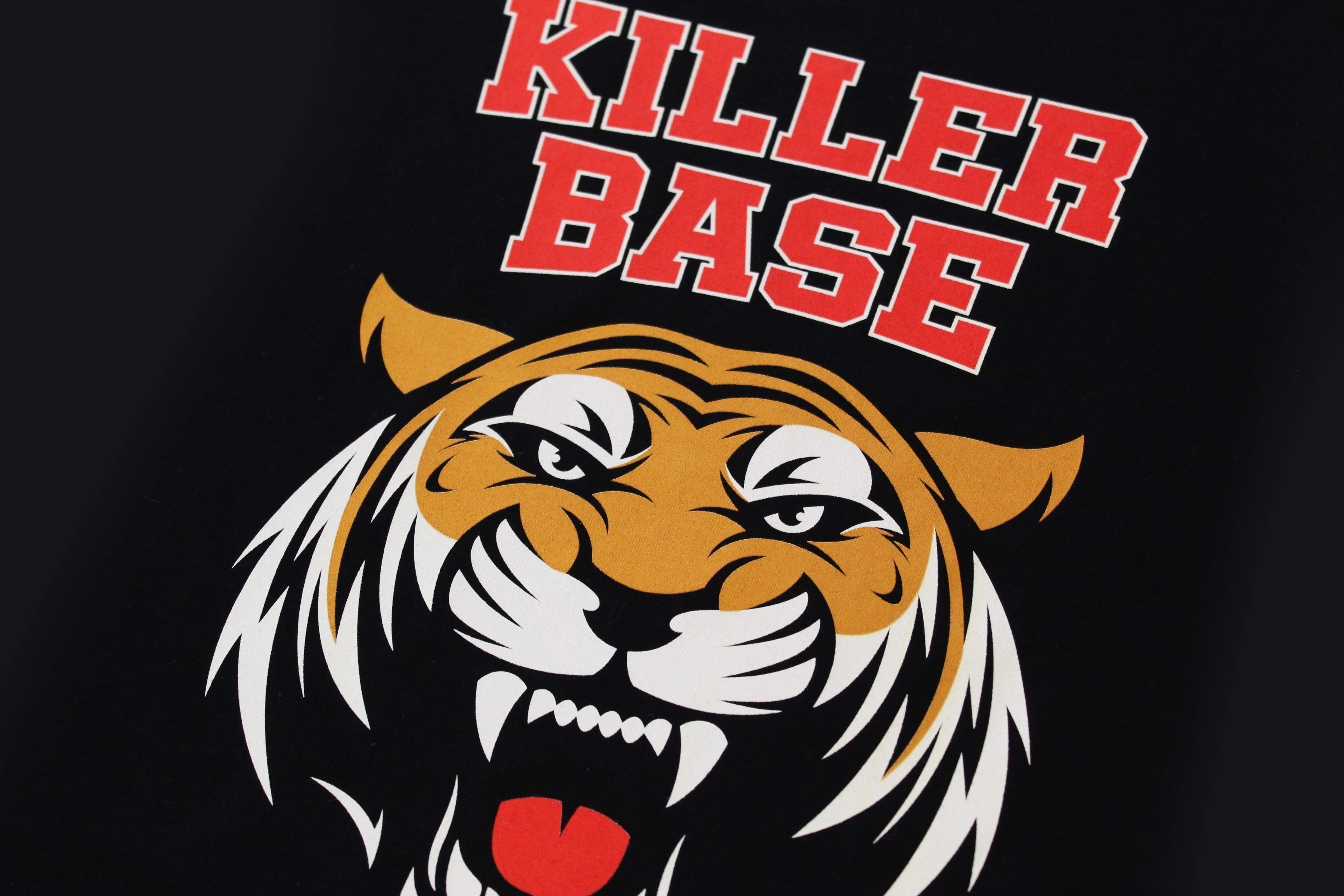 Caption: MagnaColours says among the main benefits of screen print is that it allows users to produce vibrant colours and special effects on textiles.

Helen Parry, managing director at MagnaColours, says there is still a place for screen printing, explaining that while digital is good for shorter runs where some elements of personalisation is desired, screen print serves as a better option for high volume runs.

"Screen printing applies a thicker print to the fabric so vibrant colours are possible even on dark shirts and speciality effects like glitters, puff and high density, none of which are achievable using digital printing," Parry said. "It is cost effective for long runs and offers users the opportunity to create vibrant colours and special effects.

"It is a highly versatile print method, capable of printing onto a wide range of fabrics, light or dark, with excellent wash durability that can withstand high performance wash temperatures."

In terms of how MagnaColours can support this market, the company recently release a line of pigment dispensers. Marketed as MagnaTint, these dispensers connect to the firm's MagnaMix colour mixing software and instantly dispense pigments for a given pantone reference or shade.

MagnaColours has also developed a new under base ink to provide plastisol printers with an economical solution to improve the handle and softness of their prints, whilst also achieving considerable cost savings for printers.

"Magnaprint Killer Base is designed to be used as a water-based replacement for the first layer of plastisol ink or as an alternative option for printers using discharge under bases," Parry said.

Building on this, Parry says these 'greener' inks will increase in popularity as the industry leans more towards environmentally friendly production.
Dominating new and existing markets
Elsewhere and inks giant Sun Chemical is also championing screen printing as a reliable technology. Robin McMillan, product manager of industrial and graphics Europe at the company, says it continues to be the favoured print process for various applications and markets, as its ability to print on numerous substrates with multiple ink types makes it stand out from other print processes.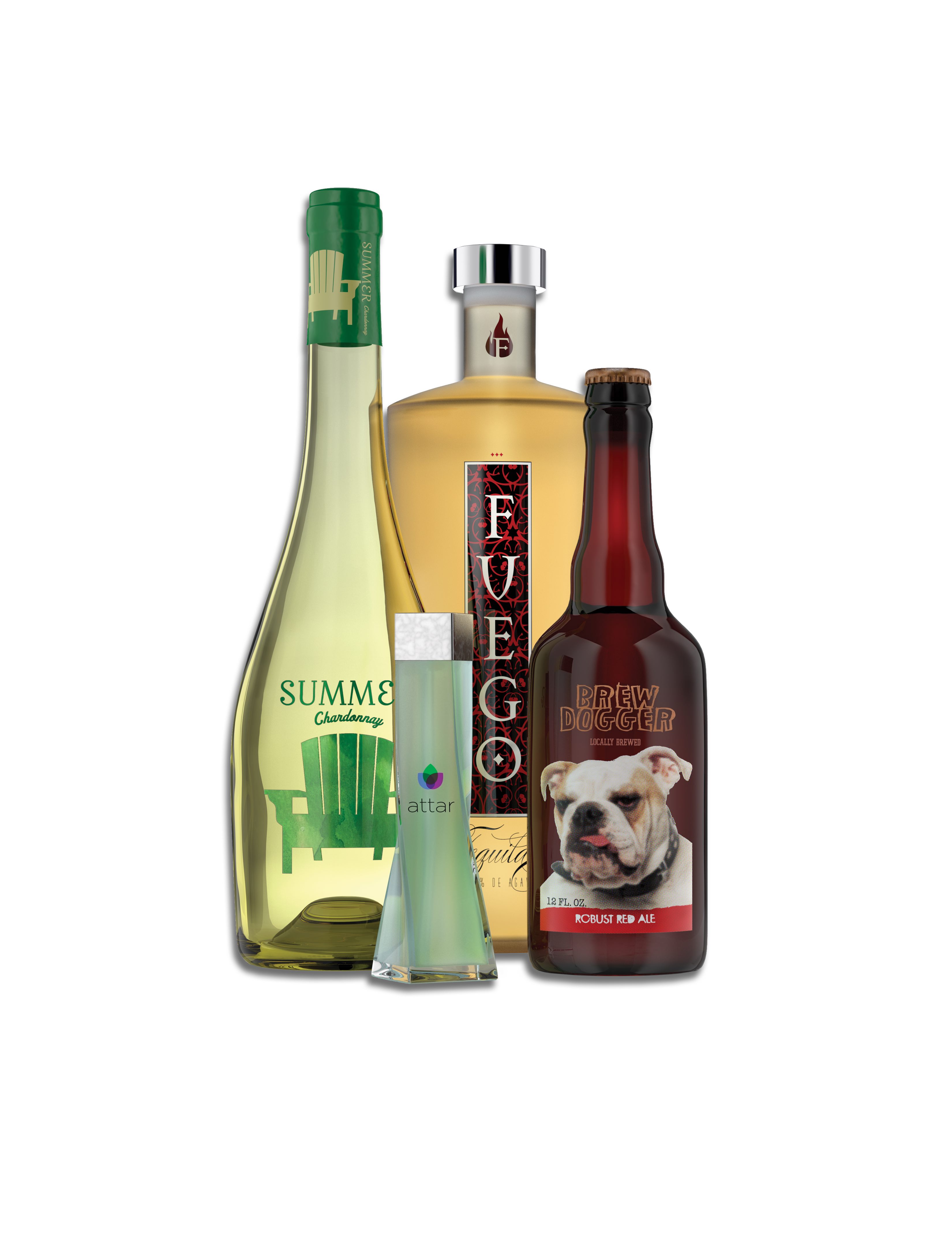 Caption: Sun Chemical continues to develop new inks for both the graphic and industrial markets.

McMillan said: "Many commentators have been predicting the demise of screen print for over 20 years now. Clearly its popularity has been heavily affected in previously traditional markets such as graphics, POS and textile, where digital print is now leading the way.

"However, while pressure from other traditional print technologies, such as litho and flexo, have also had an impact on screen print, screen continues to dominate in many existing and new markets."

McMillan said Sun Chemical continues to support both the graphic and industrial markets with new ink developments. For the graphic market, this has seen a shift towards products that can be used for a wide range of applications – making inks that are truly universal for modern PSPs, which minimises the number of inks they need to produce jobs on different substrates for different applications.

In terms of industrial print, McMillan said developments tend to be very market-specific, with inks developed to suit either an existing market or application, or those emerging through product developments, either for decoration or as a functional part of the end product.

McMillan added: "The rise of digital and especially inkjet is bound to have an ongoing effect on screen print and in fact all current print technologies, but the timescale for this and the actual penetration is yet to be seen. In the meantime, therefore, screen print will continue as a very viable process, favoured by many markets for a few years yet."
Building for the future
Also in this market is Proell KG, a German manufacturer of screen and pad printing inks, as well as specialised ink systems and adhesion. The company is also a supporter of in-mold decoration and film insert moulding (IMD/FIM), a technology used to help produce automotive applications such as radio and climate control panels, as well as covers and displays for smartphones and laptops.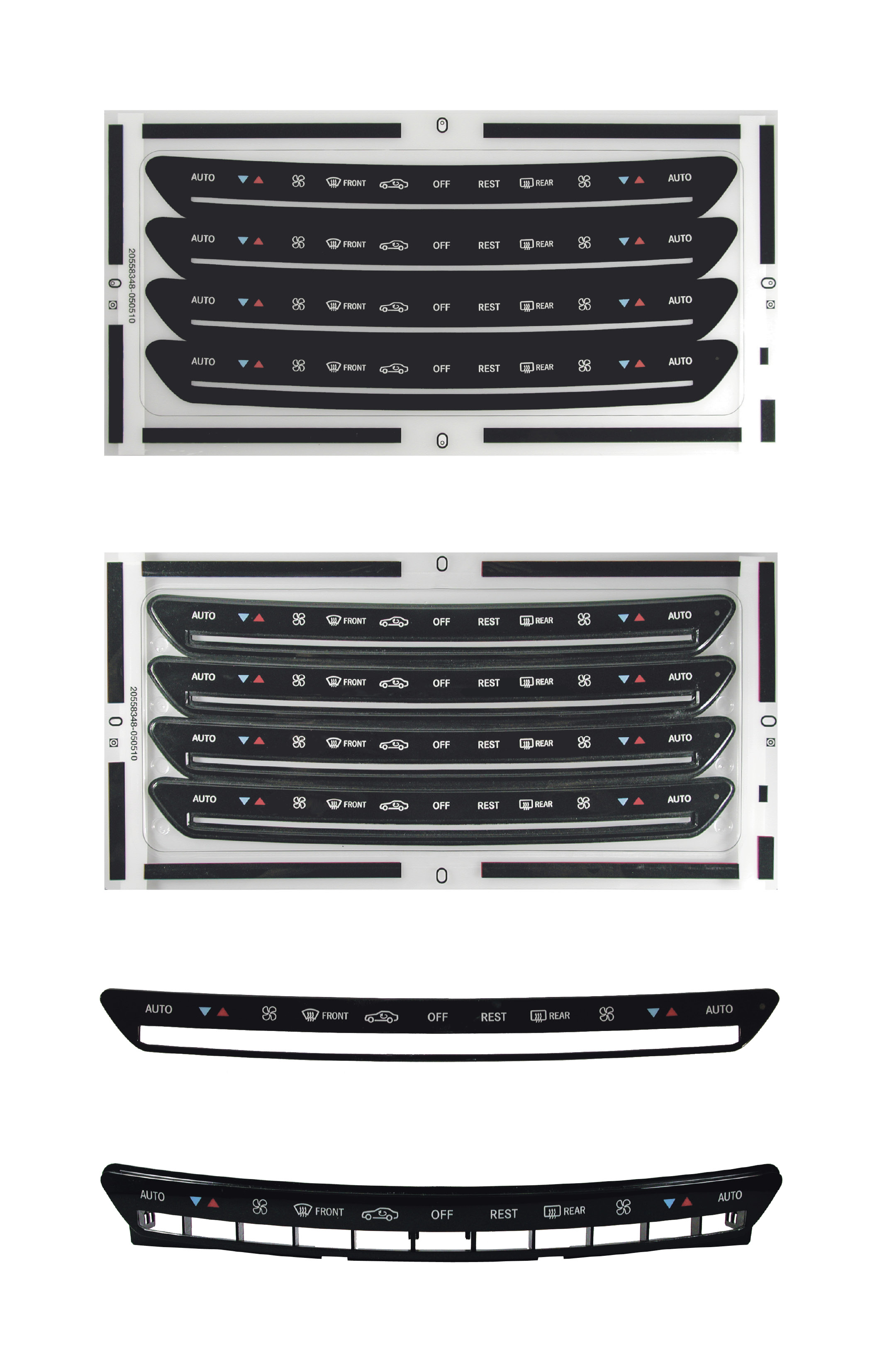 Caption: IMD/FIM technology being put to use to help create the climate control panel for the Mercedes S-Class.

During the IMD/FIM process, finished decorated components are produced by inserting decorated, formed and trimmed semi-finished film products into the mold during the injection molding process. For this technology, various PC and PBT blend films and hard-coated films, as well as a range of PC resins, are used for injection moulding.

With film insert molding means, a second surface screen printed film is formed, trimmed and then inserted into the cavity of the tool and back moulded onto the ink directly.

Stefan Zäh, manager marketing communications at Proell, says that the use of screen print in this process proves that the technology has an exciting future in the print industry and the many markets it serves.

Zäh said: "Screen printing is the most versatile print process as fine details, large areas, transparent and opaque colours, lacquers and special pigments can all be applied easily.

"The outstanding brilliance and durability of screen printed colours, compared to other printing techniques, are of greatest interest for the decoration of design oriented IMD/FIM parts.

"Night design applications, which are particularly important for climate control panels, keypads, and switches can be realised in screen printing technology by processing transparent, semi-transparent and highly opaque colour shades."
Shifting up a gear
While it is pretty clear screen printing has a future, there appears to be a call for the technology to evolve in order to keep up with other developments within the market. SignTronic and Grünig are both very much of this mindset, working hand-in-hand to promote THE LAB concept, based on computer-to-screen (CtS) direct exposing technology and screen automation.



Caption: SignTronic and Grünig are backing a campaign to 'Simplify Screen Printing' with the use of computer-to-screen (CtS) direct exposing technology and screen automation.

Andreas Ferndriger, CEO and owner of SignTronic, as well as marketing director of Grünig, is under no illusions that screen printing offers solutions where other printing methods come to their limits, but is seeking to evolve this technology, hence the focus on CtS.

Ferndriger said: "Screen print means no colour limitations, deposit limitations, substrate limitations or size limitations. Further to this, if the main focus is set on simplifying screen making (CtS technology and automation) then the additional benefits will be more output, higher quality and lower costs per screen.

"New technologies such as CtS direct exposing with UV-LED-DUO Generation, automatic stretching and gluing systems modular or in-line coating machines, fully in-line screen cleaning systems, as well as wear-free frame cleaning machines that only use water, are available and possible to adjust to individual customer needs."

Ferndriger accepts more awareness of badly managed pre-press departments is required in order for the screen printing market to make progress here. He said that processes in pre-press must to be both reduced and automated, while new technologies should be implemented to support this development.

He added: "With more output, higher quality and lower costs per screen the future in screen printing is bright and almost without limits."

Ferndriger's comments conclude this debate in a rather orderly fashion; there is no doubt that screen print offers a number of major benefits to users, but there is seemingly room for improvement.

There are plenty of encouraging signs that the manufacturers in this market are seeking to push the technology further so that it not only makes life easier for the user, but also helps them create higher quality output.

FESPA Global Print Expo 2019 is Europe's largest speciality print exhibition for screen and digital wide format print, textile printing and signage solutions. The expo will offer visitors from all corners of the market to find out more about the latest developments not only in screen print, but other areas of the wider print industry.Visit and discover the available features. Please use promo code FESG902 to register for free.
Interested in joining our community?
Enquire today about joining your local FESPA Association or FESPA Direct