Features
EFKA to showcase lit and unlit textile frames at European Sign Expo 2022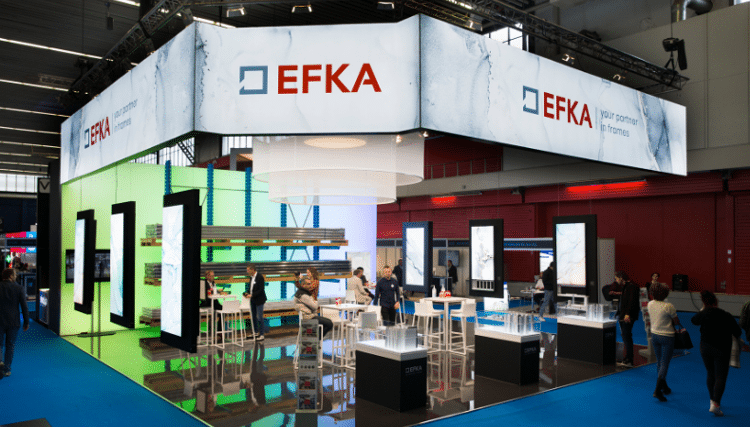 Derian Reekers, marketeer at EFKA, speaks with FESPA.com ahead of the frames specialist sponsoring the European Sign Expo 2022 and what visitors can expect to see on its stand during the event.
A key highlight of the year for many in the visual communications industry, the European Sign Expo will return this year, running alongside the FESPA Global Print Expo from 31 May to 3 June at the Messe Berlin in Germany.

The event will once again serve as a hub of knowledge for visitors from all corners of this market, with a host of leading companies lined up to appear over the four days. Among the must-see exhibitors this year will be EFKA, a specialist in framing solutions, which will not only be in attendance to showcase its latest products but also serve as main sponsor of the European Sign Expo 2022.

Ahead of the event's opening day next month, FESPA.com caught up with Derian Reekers, marketeer at EFKA, to find out a bit more about the company's plans for the exhibition and why it values the European Sign Expo so highly.
Unprecedented growth
EFKA began life in 1888 as a wholesaler of wooden frames and in 2009 made the decision to begin producing aluminium textile frames. Since the introduction of these frames, EFKA has gone from strength to strength, with Reekers saying that the company has experienced "unprecedented growth".

"From our base in The Netherlands, we now deliver our products to all European countries and far beyond," Reekers said. "We only supply our products through resellers. These are distributors, large-format printers, sign-makers as well as stand and interior builders.

"We have a wide range of profiles in which fabrics or printed textiles can be fitted; this means that there is a suitable profile, for every application. The frames are available with and without illumination and can be mounted on the wall, placed freestanding using baseplates or suspended from the ceiling.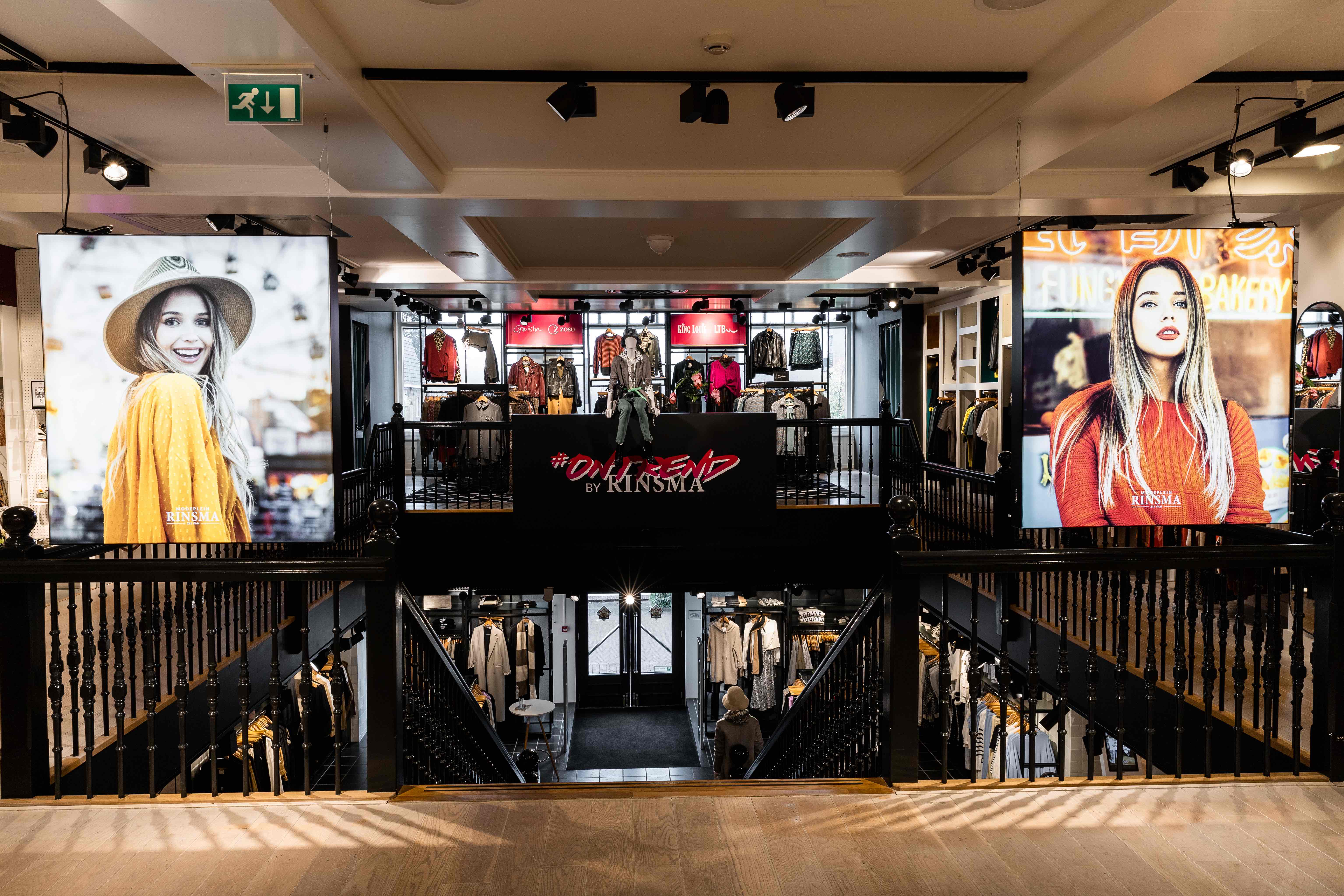 Caption: EFKA's booth will this year feature a wide range of technologies and solutions

"We want to make it as simple as possible for our customers, to be successful with our wide product range. To give you an idea, we have the possibility of white label delivery, an international sales team, and a huge picture database for our customers. We also develop a product configurator that helps customers to find the right frame and accessories for their project. Due to our large stock of profiles, we can quickly deliver the desired frames."
Meeting international customers
A core part of EFKA's ongoing expansion plan in recent years has been to have a presence at the European Sign Expo. This year, EFKA will be lead sponsor of the event to further spread the word about its solutions and how they can help customers access all kinds of growth opportunities.

"The European Sign Expo, as a part of the FESPA Global Print Expo, is the event where we meet our international customers; one meeting point to do business with customers from all over the world," Reekers said. "We also use the show to make new contacts, keep tabs on what's happening in the industry, be inspired, and exchange experience with other exhibitors. We really look forward to meeting everyone again at Berlin in May 2022.

"We are a proud sponsor of FESPA, where we have a long-term relationship with. It is a very well organised exhibition, and a lot of detailing has gone into it. For us, FESPA is the number one opportunity we have each year to meet our regular customers from around the world at one convenient location."

So, what can visitors expect from EFKA at the European Sign Expo this year? Reekers said the company plans to showcase both its lit and unlit textile frames with all the LED options it has on offer.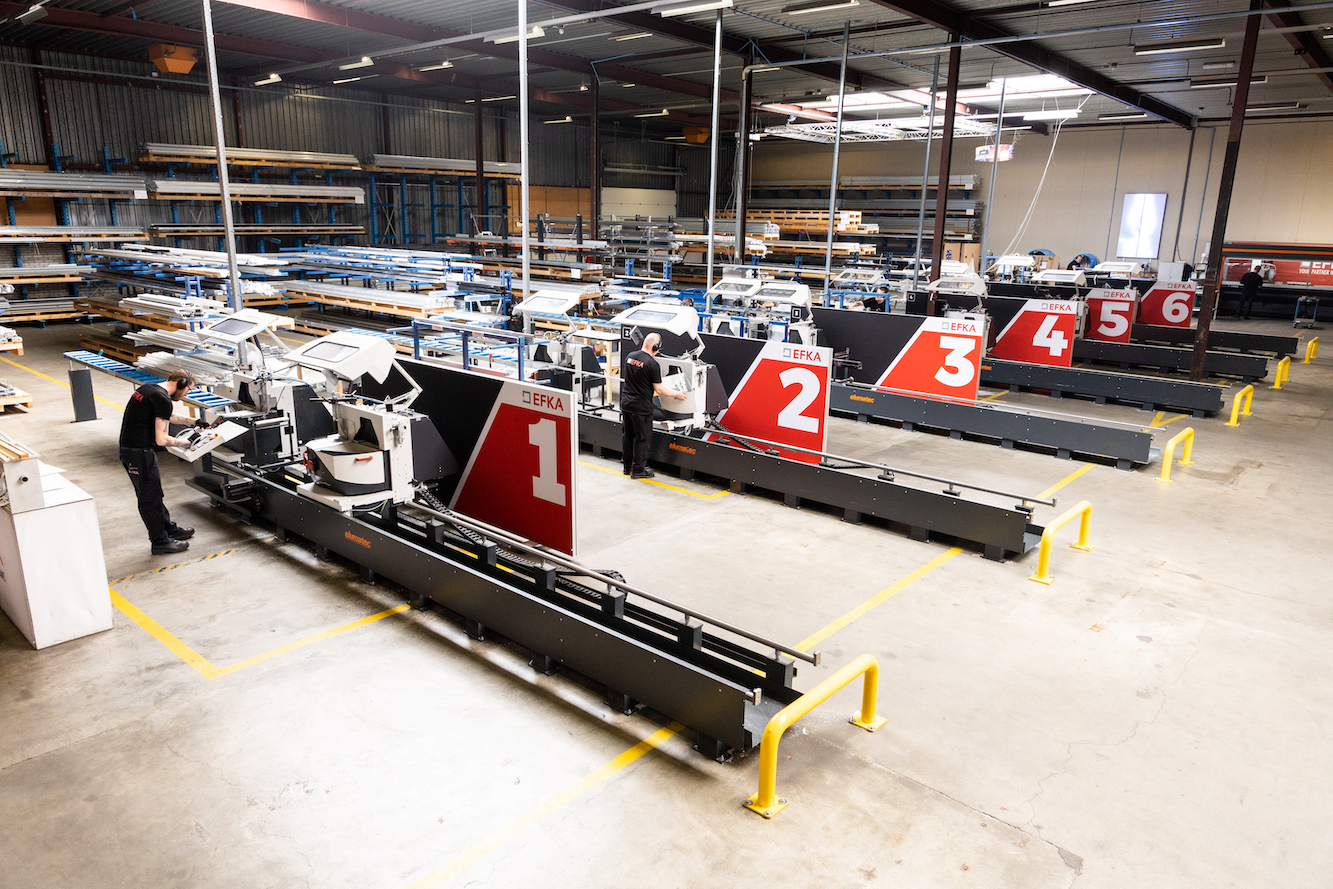 Caption: EFKA delivers products to all European countries and far beyond from its base in The Netherlands

This means that EFKA's stand will be one of the brightest and most eye-catching at the event, with the booth set to feature ceiling lights, an RGB wall, chandeliers, and acoustic solutions, while visitors will also be treated to new profiles and a new company movie.

In terms of other new products EFKA will use the European Sign Expo 200 to launch a series of new LED options such as tunable white, whereby both the light colour and brightness can be adjusted as required. Visitors can also find out more about EFKA's latest acoustic solutions for offices, theatres, and hotels, as well as a toolless locket, extension set and some new profiles.

"The FESPA Global Print Expo and European Sign Expo are Europe's largest trade fairs for visual communications; you can gain a lot of inspiration, knowledge and make many new business contacts," Reekers said

Visit EFKA at their stand at European Sign Expo 2022, Europe's leading visual communications exhibition and see the latest innovations and trends within this sectors. Register now and use the code ESEG201 to receive a 30 euros discount and pay only 50 euros for your registration.
Interested in joining our community?
Enquire today about joining your local FESPA Association or FESPA Direct