Features
EFKA prepares for new launches at European Sign Expo 2021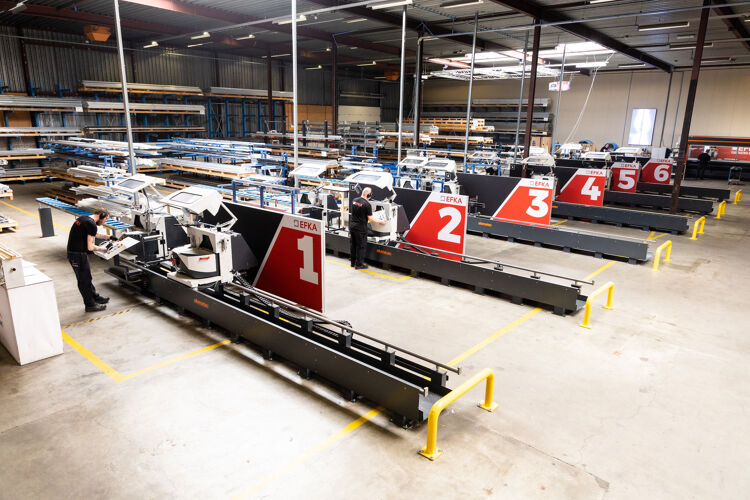 Signage solutions provider EFKA has revealed that it will launch a number of new products at the European Sign Expo 2021 as it seeks to appeal to new and existing customers from across the global sign-making market.
Founded in 1888 as a wholesale company for picture framing, operating under the name 'Foppe Klijnstra & Zoon', EFKA has developed into a diversified solutions provider that supplies textile frames and lightboxes, both of which are key components to many signage projects.

The company had been due to exhibit at the European Sign Expo last year, but when the event was postponed due to Covid-19, EFKA switched its attention to new developments and has come up with a number of exciting products over the past 12 months.

Visitors to the European Sign Expo 2021, which takes place alongside the main FESPA Global Print Expo from October 12-15 at RAI Amsterdam in the Netherlands will be able to see some of these new developments up close, with EFKA set to exhibit alongside a number of other leading brands.

"Aluminium frames are our core business, and we deliver them to customers worldwide," said Harold Klaren, international sales manager at EFKA. "We have more than 70 different profiles with which we can make frames that can be used to hold printed textiles.

"We are based in Drachten in the Netherlands, we only deliver to resellers, like wide-format printers, sign-makers and booth and interior builders.

"At the European Sign Expo this October, we will launch, among other things, our latest acoustic solutions, new LED options and products especially developed for interior design."

As to why EFKA has chosen the European Sign Expo to showcase its new products, Klaren said the show, and sister event the FESPA Global Print Expo, are where it meets most of its customers and makes many new contacts.

"We want to make it as simple as possible for our customers, to be successful with our wide product range," Klaren said. "To give you an idea, we have the possibility of white label delivery, an international sales team and a huge picture database for our customers.

"We also develop a product configurator that helps customers to find the right frame and accessories for their project. For example, illuminated, unilluminated, freestanding, hanging, curved, 3D etcetera. Due to our large stock of profiles, we can quickly deliver the desired frames.

"We really look forward to meeting everyone again in Amsterdam in October 2021!"

Visit EFKA at the European Sign Expo 2021 Europe's leading non-printed signage and visual communications exhibition. Connect with signage solution providers and manufacturers from all over Europe and beyond. Discover the latest products, network with like-minded individuals and explore new business opportunites. Register now and use promo code ESEH101 ​to receive a discount of 30 euros.

Interested in joining our community?
Enquire today about joining your local FESPA Association or FESPA Direct