Features
EFI reiterates textile ink focus with BDR acquisition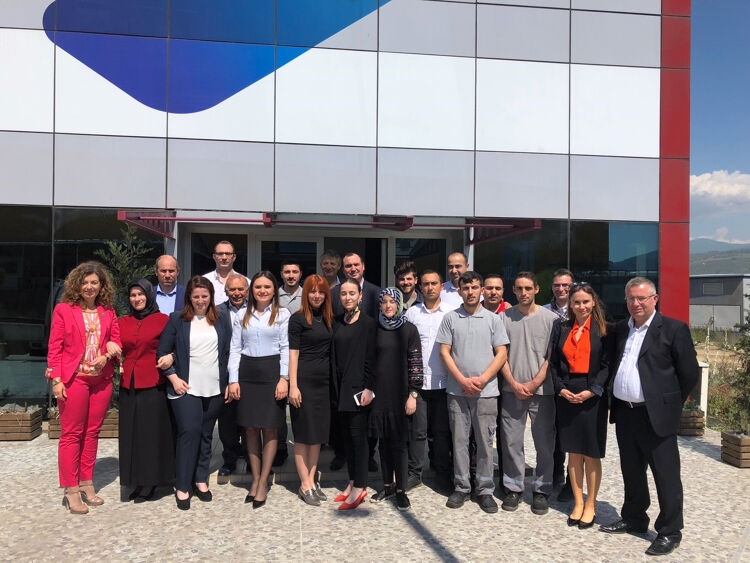 Rob Fletcher speaks to EFI about its integration with BDR and how textile ink is a critical part of the EFI textile offering and the addition of BDR to the business will support this focus.
Electronics For Imaging (EFI) has acquired privately held Turkish company BDR Boya Kimya to support its ongoing efforts to develop new ink products for the digital textile print market.

BDR, which specialises in the manufacturing of reactive inkjet inks for industrial digital textile printing, will now be integrated into the EFI Reggiani, where it will continue to develop these inks.

Under the terms of the acquisition deal, BDR will now rebrand as EFI Reggiani BDR. Its products are now available as new offerings alongside the EFI Reggiani inks and will be marketed through EFI's combined sales teams and channels as EFI Reggiani BDR.

BDR co-founders Serra Saatçıoğlu Yildiz will stay on as sales director, Ink WW, and Ibrahim Demir as director for technical ink and development, under the leadership of Antonino Tricomi, EFI Reggiani's ink and business development director.

BDR's employees will also join EFI, but remain based at their current sites in Turkey.

Despite having only launched in 2016, BDR has already built up a presence in Turkey and Pakistan, with plans to pursue further growth opportunities across Europe, the Middle East and India.

Although EFI opted not to disclosed the financial terms of the agreement, the manufacturer has issued a statement to FESPA.com about the deal, saying that textile ink is a critical part of the EFI textile offering and the addition of BDR to the business will support this focus.

"The acquisition bolsters our effective textile ink manufacturing and propels EFI Reggiani into a leading position in the digital inks' marketplace," EFI said in the statement. "By combining the EFI and BDR operations, we roughly double our scale in this market.

"BDR also has a very strong presence in key EFI textile markets such as Turkey and Pakistan, so we can now set a textile hub with freight saving and improved response time."

EFI also reiterated its support for the ongoing development of BDR products, telling FESPA.com that current ink plant and offices will remain operational.

"Sales of BDR products will continue in the market and we will continue to invest and expand the BDR product offering to existing and new customers," EFI said.

"The synergies arising with BDR ink offering and world-class EFI Reggiani textile printers will result in more high quality leading-edge solutions and innovation to our customers."

BDR's Yildiz and Demir added in a separate statement: "BDR has always been very focused on the growing worldwide opportunity with digital to increase sustainability in the textile industry using high-performance and quality inks.

"EFI's global, best-in-class Reggiani portfolio fits exactly with our own key goals for innovation and growth. We are excited to be joining EFI to work together on advancing the industry's analog-to-digital printing transformation."

FESPA Global Print Expo 2019 is Europe's largest speciality print exhibition for screen and digital wide format print, textile printing and signage solutions. Visit EFI at stand E10 in Hall B5 at the Messe Munich between the 14-17 May 2019 and discover the available features. Please use promo code FESG902 to register for free.
Interested in joining our community?
Enquire today about joining your local FESPA Association or FESPA Direct