Features
EFI posts record revenue in Q3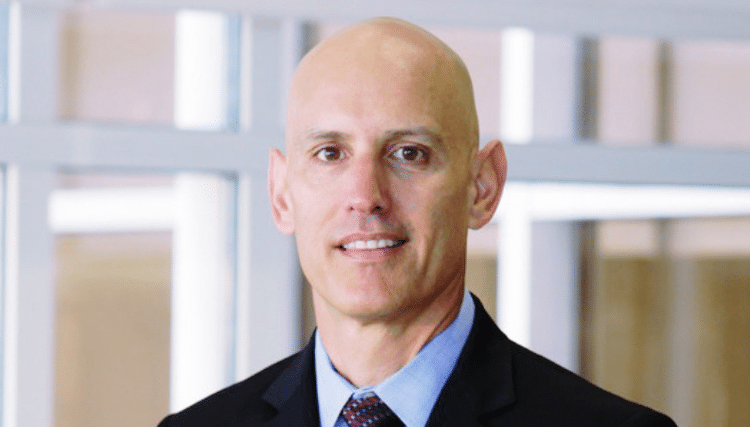 Rob Fletcher speaks to EFI's new Chief Executive Bill Muir regarding its record venue of £201.2 million for the third quarter of 2018.
Digital print giant EFI has reported record revenue of $257.1m (£201.2m) for the three months to September 30, while new chief executive Bill Muir has spoken of his excitement at having the opportunity to drive further growth at the company.

The latest revenue total represents a 4% increase on the £248.4m posted in the corresponding period last year.

Cash flow from operating activities at EFI was also up from $3.4m in the third quarter of 2017 to $12.9m in the most recent three-month period.

However, EFI did report a slow-down in growth across other key financials such as non-GAAP net income, which amounted to $22.6m, down from $25.4m last year. GAAP net income also dropped from $3.5m in 2017 to $1.9m.

The third-quarter results place revenue for the year-to-date, through to the end of September 2018, at $758.1m, up 5% on $724.1m at the same point in 2017. Cash flow from operating activities also climbed from $42.4m to $50.2m.

GAAP net income for the nine-month period stood at $2.1m, a drop on the $11m posted in the first three quarters of last year, while non-GAAP net income dipped from $76.7m to $62.4m.

Reflecting on the results, Muir spoke positively about the firm's performance in recent months and said he is "excited" to begin working with team at EFI to push for further growth during the remainder of 2018 and beyond.

"EFI's reputation for developing innovative, industry-leading technology was a key factor in my decision to join the company," Muir said.

"The Nozomi platform and its early success in transforming corrugated packaging from analogue to digital is just one example of how EFI is accelerating the digital transformation of industries where colourful images matter.

"I am excited to partner with the talented and passionate team at EFI to fully realise the significant opportunities in front of us and provide increasing value to our customers and shareholders."

Muir took on his new role as chief executive at EFI on October 15, following the confirmation that Guy Gecht was to step down from the position after more than 19 years at the helm.

Prior to joining EFI, Muir had a spell as chief operating officer at Jabil, spent time as chief executive of Global Manufacturing Services and was also president of Jabil Asia.

Gecht, who will remain on the board at EFI, has said that he is "looking forward" to seeing how Muir will continue his legacy at the manufacturer and drive the company towards further growth.



Interested in joining our community?
Enquire today about joining your local FESPA Association or FESPA Direct