Features
Durst unveils new management team for revamped large-format business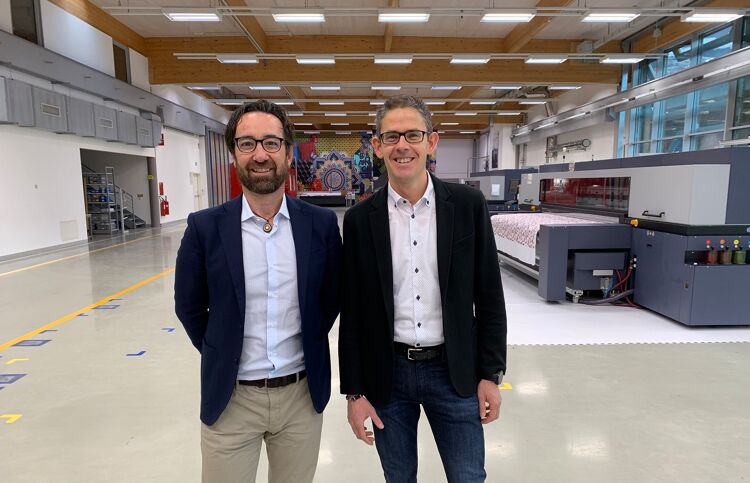 Durst has appointed Christian Harder and Andrea Riccardi to lead its new-look large-format print division as part of the digital print technology company's bid to seek further growth in the market.
Both Harder and Riccardi have been with Durst for more than 20 years and take on their new roles having served in various management positions.

Durst has opted to restructure its large-format arm following the introduction of the P5 technology platform, as well as with the ongoing development of hybrid printing systems in mind. The business unit will now be controlled from the Durst headquarters in Brixen, Italy.

Harder will become global sales director for the large-format arm, following a spell in worldwide sales management within the company's ceramic printing division. He was also previously responsible for sales in Eastern Europe and Latin America in the large-format segment.

Riccardi moves into the role as head of product management for the Durst large-format division, having worked for a number of years in direct dales for large-format in Italy. Since the end of 2016, he has been responsible for the product portfolio in large-format web printing and further development in soft signage and fabric printing.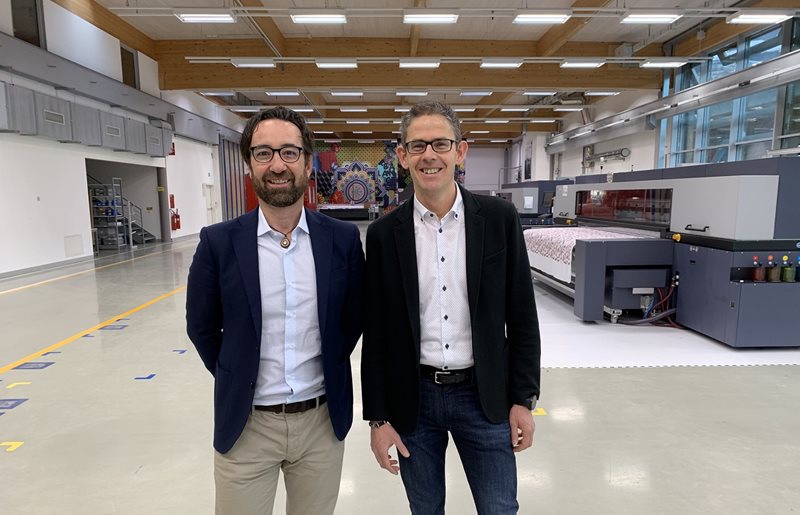 Caption: (Left to right) Andrea Riccardi has taken on the role of head of product management for the Durst large-format division, while Christian Harder will now serve as global sales director for the segment

Speaking to FESPA.com about their new roles, both Harder and Riccardi said they are looking forward to supporting Durst and its customers around the world in the large-format market.

"I'm proud to have been with Durst for over 20 years in a variety of roles," Harder said. "I look forward to helping our sales teams have all the necessary information to ensure that our customer requirements are always fully met."

Riccardi also said: "We are developing for the present-day and future needs of our customers and focusing not just on machine construction, but also on the entire production process.

"Integration into production lines, process optimisation and increased cost-effectiveness are what shapes our strategic focus. Print quality and productivity have improved significantly."

Both Harder and Riccardi also spoke to FESPA.com about Durst's presence at this year's FESPA 2019 event, saying that the manufacturer will use the much-anticipated event to showcase its kit to existing clients and also reach out to potential customers in markets worldwide.

Harder said: "Visitors and customers will be most welcome to come to our stand at the various shows, such as FESPA, we will be attending this year."

Riccardi added: "Our common goal is to further strengthen Durst's large-format printing position as market leader. FESPA will provide another important opportunity to demonstrate Durst's innovative strengths across so many different sectors."

The FESPA Global Print Expo 2019 will take place from May 14-17 in Munich, Germany. To find out more about the event and plan your trip, click here.
Interested in joining our community?
Enquire today about joining your local FESPA Association or FESPA Direct