Features
Dress to impress: Garment Decoration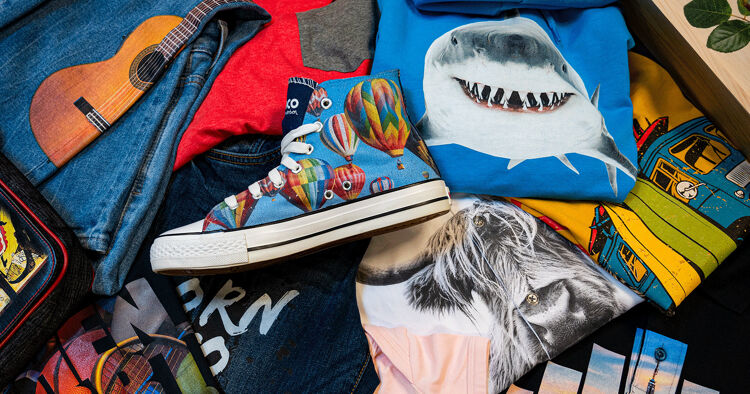 From eye-catching T-shirts and hoodie  to colourful dresses and leggings, Rob Fletcher takes a closer look at the opportunities available in garment print and how print service providers can win new business.
Garment print has long been singled out as a key market for potential growth for those print service providers (PSPs) seeking to expand out of their usual remit and into segments where they can access new work and customers.

With this having been a trend for a number of years now, the market has become busy and competition for work is at an all-time high. As such, the onus is now on PSPs to target areas with the most growth potential and ensure they are offering a higher quality service than their competitors.

Taking this into account, FESPA.com speaks with two of leading providers of garment print machinery to find out how PSPs can ensure long-term growth in a busy market, and the type of kit they should consider investing in to move ahead of the competition.
Expand your horizons
A Gold Sponsor of the FESPA Global Print Expo 2023, Brother counts garment printing kit among a range of technologies it offers to the industry. Folker Stachetzki, head of marketing at Brother, said the market has changed a lot in recent years and will continue to do so, and as such PSPs need to keep up with changing trends in order to remain successful.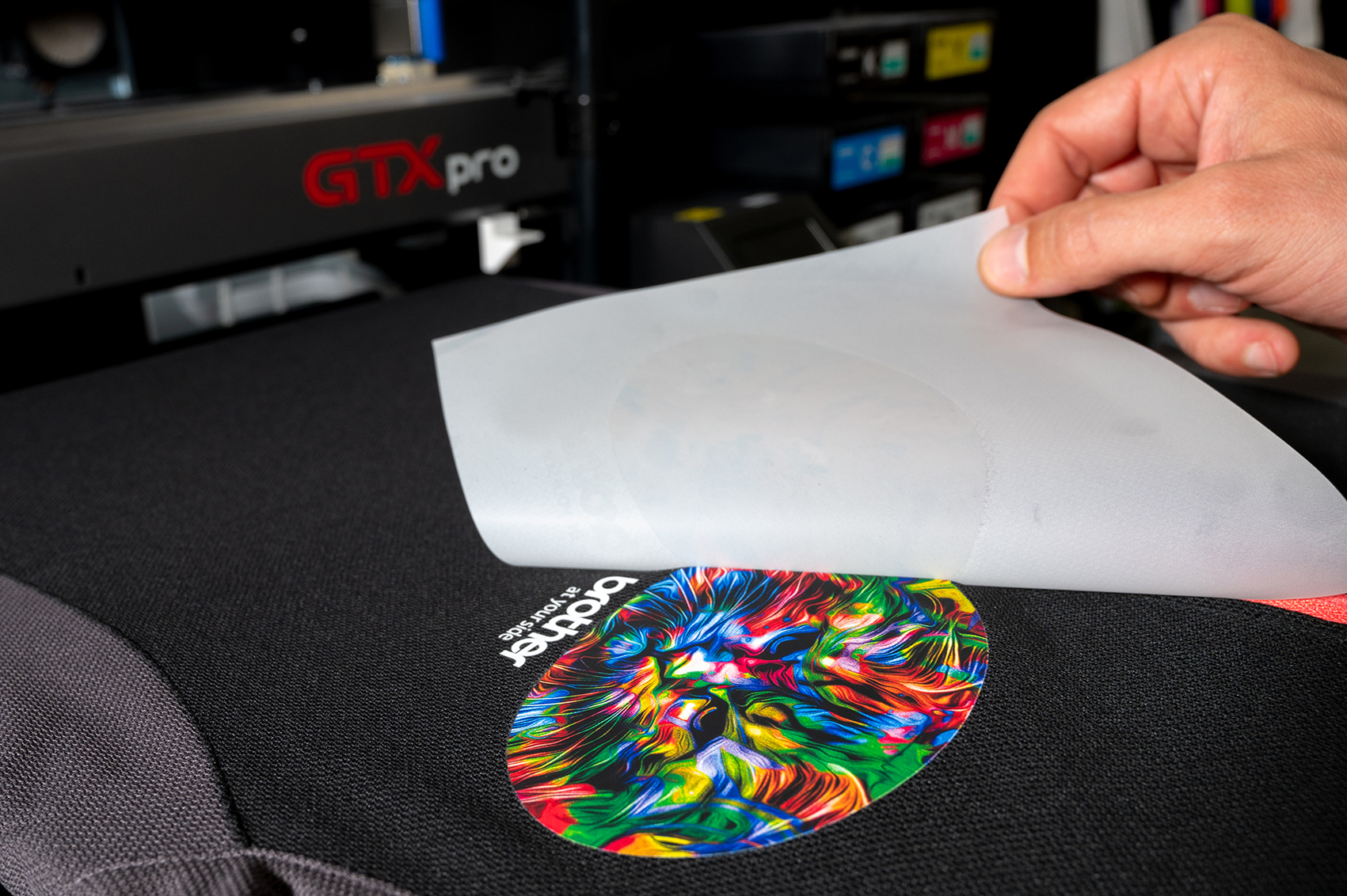 Caption: Direct-to-film printing demonstrated on the GTXpro from Brother
Image credit: Brother

"Digital solutions, new printing processes and machines have appeared, while new trends have become established," Stachetzki said. "These include the direct-to-film (DTF) process, which offers new possibilities, but also the ever-increasing demand for sustainably produced clothing, as well as the possibilities of controlling and monitoring machines directly online and thus fully exploiting the possibilities of online shops.

"Not only for mass production, but now also for medium-sized and small companies, there are good digital solutions to drive the business forward. You should think as early as possible about which machines make this possible and what is needed for it.

"The last few years have shown that you should set up your production flexibly. So rather have several printers than one, better refine a wide variety of articles than specialise in one."

With this in mind, Stachetzki highlighted how Brother has a range of direct-to-garment (DTG) printers for all business models on the market, with more to come in the months and years ahead. In addition, Brother offers digital solutions and the possibility to produce with all its printers in DTG and DTF processes.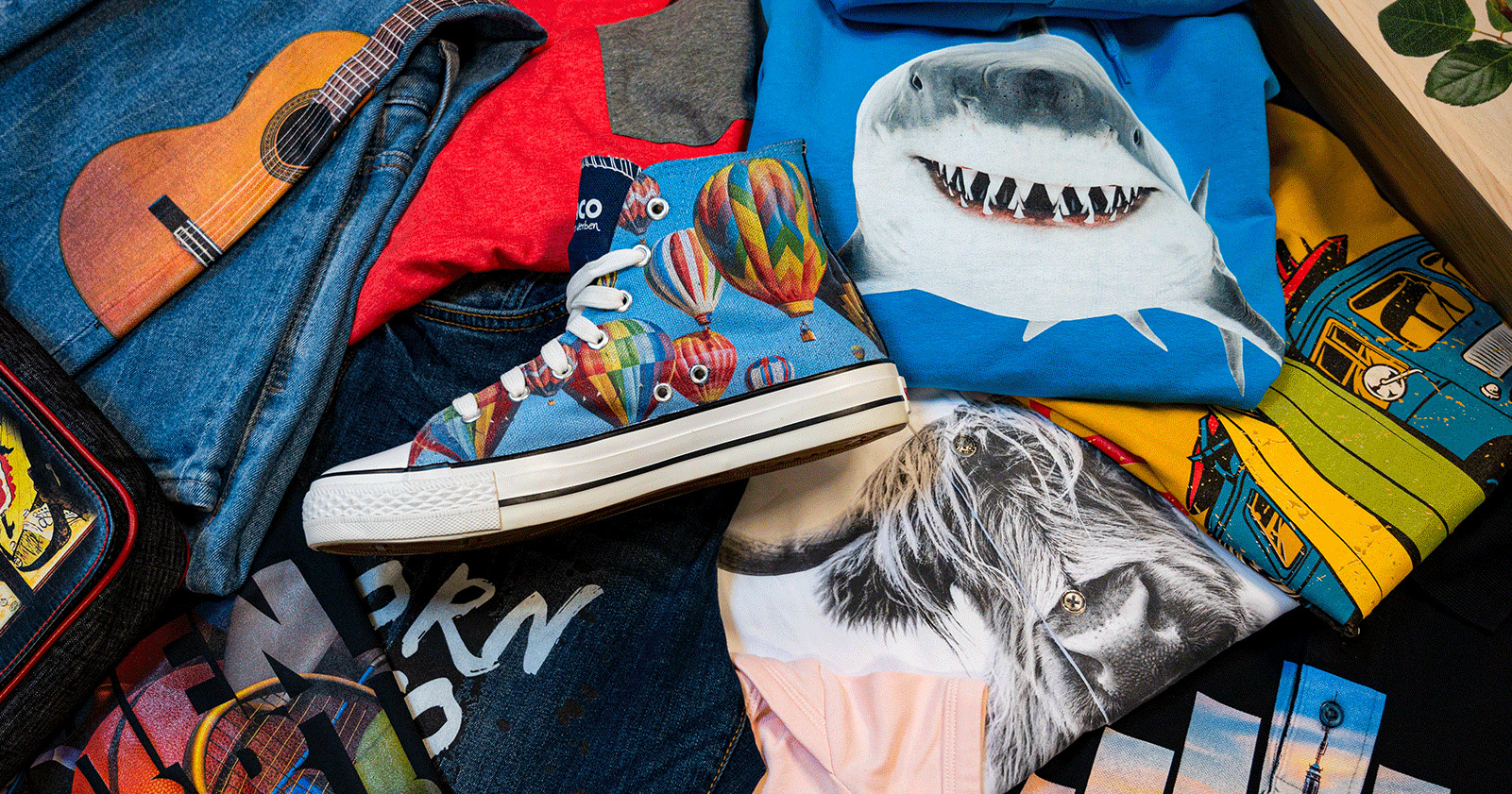 Caption: Brother said new trends have become established in the garment print market in recent years. Image credit: Brother

"This gives our customers maximum flexibility with printers that are produced to the highest quality standards," Stachetzki said.

Among the machines that could help PSPs succeed in garment print, Stachetzki picked out the GTXpro, a direct inkjet garment printer that uses water-based inobella textile ink and can print at a resolution of 1200 x 1200dpi, which Stachetzki said makes it a solid choice for small and medium volume, as well as individual pieces.

Also available from Brother is the GTXpro Bulk direct inkjet garment printer, which offers many of the same features as its sister machine but is more suited to mid- and higher-volume work. In addition, Stachetzki highlighted the GTX600 garment printer as a solution for mass production work.
Wide-ranging capabilities
Also well stocked with garment printing solutions is Durst. A Platinum Sponsor of the FESPA Global Print Expo 2023, Durst will be showcasing a range of its machines at the event next month, while staff will be on hand to talk visitors through the solutions it can provide to help them strengthen output, including within the garment print and decoration market.

"For quality demanding industrial textile printers in the fields of fashion, athleisure and sportswear, the Alpha product line provides the highest productivity, process stability and profitability because of Durst's pixel-to-output approach bringing together excellent machinery, sustainable ink technologies, application know-how and optimised software," Durst said.


Caption: Durst said its Alpha Series printers can produce items across the fashion, athleisure and sportswear markets. Image credit: Durst.

The two stand-out products in the Alpha Series range that will most likely be of interest to print companies in the garment market are the Alpha 330 Textile Edition and Alpha 190 Textile Edition. Durst described both of these machines as "outstanding" solutions for fashion printing, capable of producing everything from quality-demanding high-end fashion to individual DIY fabrics.

The two machines, as is the case with all models in the Alpha Series collection, are available with environmentally friendly, water-based, acid- and reactive-based ink systems, as well as the new advanced digital pigment ink, allowing users to match up ink type to the requirements of customers,

"It is the first ink system on the market that enables a one-step process with soft touch and brilliant colours," Durst explained. "It delivers impressive printing results with excellent light fastness and wet rub fastness and can be used on all types of fabric."

In addition, Alpha Series printers are all equipped with new, deeply integrated software solutions, which Durst said turns the printer into a production unit from day one. To integrate e-commerce businesses, Durst offers a scalable solution with Durst Smart Shop. All Durst software can be modularly extended and managed with a web-based user interface.

Looking at each machine, the larger-format Alpha 330 Textile Edition has been designed to run round-the-clock and offers eight colours with symmetrical colour arrangement, plus 64 printheads with continuous ink circulation. The machine is also dual roll and boasts a top speed of 1,450sq m/hr, depending on printing width, settings and operating hours.

The smaller Alpha 190 Textile Edition measures 1.9m wide and also offers eight colours with symmetrical colour arrangement and 64 printheads with continuous ink circulation, as well as a top speed of 1,090sq m/hr, again depending on certain variables.

"Offering unmatched reliability and performance, the Alpha Series defines a new quality and speed standard in industrial textile printing," Durst said.

With these solutions and so many more on offer, PSPs seeking to bolster their garment print offering, or even enter the market for the first time, are certainly not short of options when it comes to getting the right kit in place. Industry professionals keen to learn more can view a whole range of options first-hand at the FESPA Global Print Expo 2023, which takes place from 23-26 May at Messe Munich in Germany. Click here to register and secure your tickets for the event!
Interested in joining our community?
Enquire today about joining your local FESPA Association or FESPA Direct