Features
Domino's new divisional director maps out global vision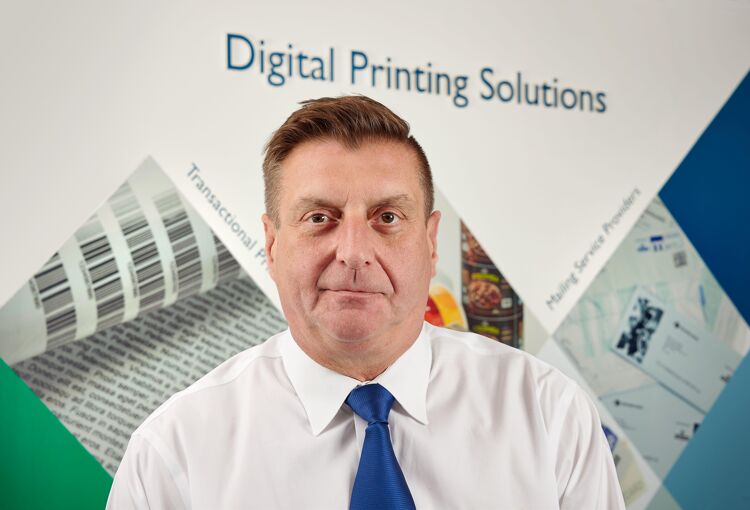 Rob Fletcher speaks to David Ellen about his appointment who comments that he is seeking to identify and implement strategies to support Domino's ambitious growth plans worldwide.
David Ellen, newly appointed divisional director of the Digital Printing Solutions division at Domino Printing Sciences, has outlined his vision for the business, saying he intends to pursue growth prospects in regions around the world.

Ellen was promoted to the role from within Domino, having previously served as president of Domino Digital Printing North America. The appointment comes after Robert Pulford stepped down as managing director of the Digital Printing Solutions arm to become chief executive of Domino.

In his new role, Ellen, who has been with Domino for more than 23 years, will be tasked with developing the company's international digital printing business including managing both the global sales channels and the central functions of product management and marketing.

Speaking to FESPA.com about his appointment, Ellen has said that he is looking forward to his next chapter with Domino, saying he is seeking to identify and implement strategies to support Domino's ambitious growth plans worldwide.

"I see the growth opportunity with our digital printing solutions to be on a global basis, in all parts of the world," he said. "Why do I say this? Because even though we have already had tremendous success and continue to build our install base, there are many companies – whether they be in North America, Europe, Asia or other – that have not yet taken the step into digital.

"This may be due to contentment in using their current analogue method of printing because this is what they have always known, or they simply have not yet realised the opportunities for growth, profit and efficiency that they could benefit from by implementing Domino.

"So, our approach is to educate the marketplace. We do this in a variety of ways, but ultimately the common denominator is in having our customers tell their story: the challenges they faced, and the solution we provided to help them succeed."

Ellen also opened up to FESPA.com about how working with an increasing list of distributors for its range of digital printing solutions, as well as the addition of new staff to the company on a regular basis, will help Domino achieve its growth goals.

"Our employees are energised, not only by the career opportunities available to them within Domino, but also by our customers, our culture, and our world-class products," he said.

"I am confident that we have that winning combination of proven, trusted and reliable products, and the knowledge, experience and expertise within our team to enable us to soar to even greater heights.

"I'm very excited by our year-on-year growth and our continuous global expansion."

Interested in joining our community?
Enquire today about joining your local FESPA Association or FESPA Direct