Features
Direct to Garment Printing: Exploring the Opportunities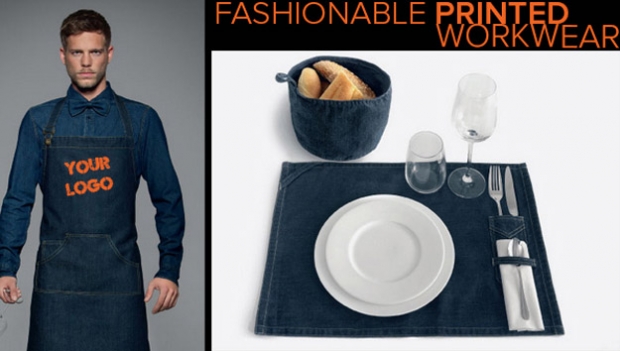 DTG printing has a fast and easy set-up time which is why printers can turn jobs around quickly, but is it right for your business?
According to the European Apparel and Textile Confederation, the European textile and clothing industry represents a turnover of €166 million and 1.7 million workers. In the UK alone, the supply and manufacturing segment of the UK fashion and textile sector is worth £11.8 billion and accounts for 79,000 businesses.
The textile sector is experiencing rapid growth, with trends changing with the seasons and designers looking for new, creative and stand-out designs to put their garments ahead of the rest. The numerous technologies available - printed and non-printed - provide the designer with a variety of design and manufacturing possibilities.
The lightning pace of the fashion world has created pressure for clothing manufacturers to meet the deadlines and quality demands of buyers. This demand has in turn created a need for fast, personalised and shorter runs, creating space in the market for what we know as direct to garment printing.
Direct to garment printing
Direct to garment (DTG) printing was introduced to the digital print market in 2004. It is the process of printing full colour images directly onto garments. The method uses inkjet technology which prints images with unlimited colours directly onto a wide range of appropriate garments. As a result, DTG offers more variations of print than other techniques such as screen and transfer printing.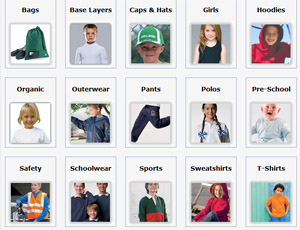 DTG printing has a fast and easy set-up time which is why printers can turn DTG jobs around quickly. Nick Brunton-Reed, Managing Director of Adlogo, explains that, as the name implies, DTG printing goes straight from the computer to the printer.
"There are no films or screens to be made, so there's no set-up time or cost. Customers pay for the garment and print, with no origination charge. This makes DTG ideal for short runs, particularly with multiple colours, as there's no cost per colour or film as there is with screen printing."
The technology enables printers to create multi-colour pieces in short runs, as well as to produce on demand personalised pieces.
For instance, UK Printing and embroidery company, Garment Printing, which uses DTG for 40% of its business, has a wide customer base that includes large brands and agencies across the UK and Europe. Most of its DTG projects are undertaken for charities, blue chip companies, sports teams, fashion brands, t-shirt designers etc., as well as smaller personal parties and sporting events.
Is DTG for you?
There are many benefits to using DTG printing and opportunities are continually opening up driven by the constant advances in the technology. These developments offer great opportunity for printers looking to enter the DTG market or to enhance their existing service offering.
Gavin Drake, Director, Garment Printing, highlights the benefits of entering into the DTG market: "There are no setup costs with DTG. Take screen printing for instance, you need a screen for every colour in the design, and with each screen comes a cost."
"The more you print, the cheaper it becomes. However, with DTG there are no start-up costs other than initial outlay for the machine and consumables. If the printer requires short runs of super high quality clothing that will be retail ready, they can do it straight away. With one of our smaller DTG machines, we can print around 150 colour prints and 300 light coloured prints in one day, and that's not the market leader either."
Brunton-Reed explains how improvements in technology are enhancing DTG work: "DTG has always been ideal for shorter runs. However, having said that, DTG machines nowadays are geared up for larger jobs. Where 20 to 30 garments used to be considered a decent run, nowadays 100-150 would be reasonable. This is due to technology improvements in the machines."
Drake says that when considering the opportunity, it is important not to underestimate the work involved. Time is required in maintaining the machines and the level of professionalism required in the maintenance is also a factor.
"My advice for anybody moving into DTG is to start with the machines that only print onto light and white clothing. They'll have a faster learning curve and it'll make them a profit quicker, as well as being much more enjoyable due to success rate. Printers can then develop the knowledge of the pre-treatment process.
Interested in joining our community?
Enquire today about joining your local FESPA Association or FESPA Direct