Features
Digital Textile market trends and opportunities 2022 – how does the future look?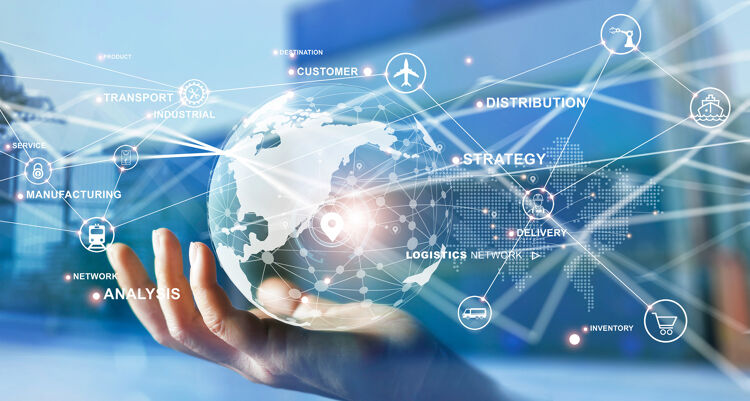 The Textile marketplace faces a seismic change. Across all sectors the speed of adoption and the application of digital technologies is accelerating fast. There are many reasons for this – but there can be no doubt that the challenges we continue to face as a result of the pandemic must be addressed and resolved.
Supply chain issues continue to plague ever corner of retail sales, production and manufacturing - causing havoc for businesses already in distress. For those that already have a digital ecommerce footprint, digital technologies (print and administration) alongside workflow automation – those pre-pandemic investments have delivered new opportunities, stability and success. For others held back by traditional process or technology the race to digitise must surely now be a priority.

Traditional technologies do not address modern manufacturing or consumer behaviour – and as a result change is afoot across the global textile marketplace:

The global textile market was projected at USD 1000.3 billion in 2020 and is expected to expand at a compound annual growth rate (CAGR) of 4.4% from 2021 to 2028.

Increasing demand for apparel from the fashion industry coupled with the growth of e-commerce platforms is expected to drive the market over the forecast period. Source: Grand View research.



The global printed textile market size is expected to reach USD 266.38 billion by 2025, according to a new report by Grand View Research, Inc. registering a 8.9% CAGR during the forecast period.

Rapid developments in digital printing coupled with its rising penetration in the textile industry is anticipated to drive the market growth. Developments in consumer buying patterns, pertaining to the usage of printed fabrics, are also likely to have a positive impact on the product demand over the forecast period.

In addition, technological advancements in printing techniques coupled with the introduction of high-speed digital printers, by various companies, are projected to drive the textile markets digital adoption. Additionally, the ability offered by digital printing technologies to provide a wide range of designs, customised to meet customer requirement, is also expected to boost digital demand.



As other sectors of the market turn to seek speed and agility, we will also see the increasing application of digital printing technology for printing signage. In retail interiors and residential or commercial decoration, digital applications are anticipated to have a positive impact on product demand.

As per the report published by Allied Market Research, the global digital textile printing market garnered $2.2 billion in 2019, and is anticipated to reach $8.8 billion by 2027, registering a CAGR of 19.1% from 2020 to 2027.
What is forcing this seismic shift in manufacturing technologies?
Driven by consumer behaviour we are witnessing a boom in ecommerce. New behaviours forced on consumers by the pandemic - are unlikely to change. These shifts now redefine the landscape of retail sales and manufacturing.

Personalisation and customisation have also evolved in line with the technologies that support their origination. Consumers now demand a personalised experience - be that sales, product design or packaging.

Technology allows us to interact directly with the consumer, delivering a synthetic opportunity to create customised products. But it also facilitates a first-hand connection to the client, and that presents the perfect opportunity to create brand loyalty and intelligent sales data. Getting closer to the consumer fine-tunes design development and buying strategy, to provide accurate AI sales data.

Our consumers have become environmentally conscious. Sustainability is now a key issue and its driving sales. Transparency within the supply chain is set for radical reform. The consumer needs clarity – manufacturers need clarity. The choices we make at every stage of manufacturing have an environmental impact and consumers expects the supplier to take responsibility.
What key shifts and trends should we be aware of?
Global affluence is increasing alongside the growth in global population. As a market – printed textile production is set for growth. Its important to look at the current penetration of digital printing technologies – just 6% - 8% of TAM.
As such, the textiles printing sector offers a wealth of opportunity. Whether that's in the re-equipment of the industrial sector for mass production or the embryonic growth of new markets and entrepreneurial business models.

Driven by supply chain disruption alongside the systemic issue of unsustainable business models – the Apparel sector is looking to the digital textile print industry as an alternate and immediate remedy to the current supply chain issues, forced by the pandemic. This shift is enabling the reinvention of nearshore production and as such offers a unique opportunity for global manufacturers to re-equip and facilitate close-proximity production and fulfilment.



On-demand manufacturing is the new normal and in 2022 the shift to "less is more" will deliver new opportunities for the print industry and forge new partnerships, as stakeholders move to align resources for strategic benefit.
A world of waste – Can digital technologies make a significant impact?
To summarise: The global printed textile industry is forecast at USD $266.38 billion by 2025. Source: Allied Market Research. In 2019 printed textile production represented $2.2 billion of T.A.M. Rising to reach $8.8 billion by 2027, registering a CAGR of 19.1% from 2020 to 2027.

Digital textile production offers numerous benefits. Many of which we have touched on above. As a technology perhaps its biggest attribute it that it offers the industry the ability to adapt to market demands - with agility at speed: in doing so all stakeholders reduce waste, whether that's product or the planets resources.

In choosing digital technologies the buyer or manufacturer retains control of supply. Harnessing the power of digital to stabilise the supply chain whilst supplying the consumer with innovative products that meet consumer demand – on demand.

The right product – in the right place - at the right time. What was once a logistic nightmare, can now be automated with clarity. Products can now be manufactured on demand, close to the consumer, utilising technologies that are kind to the environment.

As business models evolve post pandemic, supply chain stability and sustainability are placed hand-in-hand when utilising digital process and their adoption will continue make a significant impact on the future of textile production.

Interested in joining our community?
Enquire today about joining your local FESPA Association or FESPA Direct