Features
Democratising Fashion – Why the digitisation of the apparel production cycle unlocks creative growth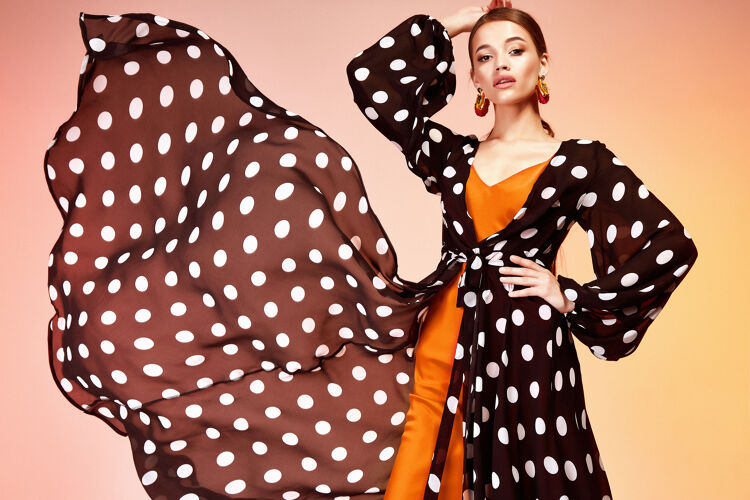 Debbie McKeegan discusses the acceleration of the digitisation of the fashion industry. Innovation throughout the value chain is crucial if businesses are to adapt and evolve to meet current market trends.
The digitisation of the fashion industry is accelerating as we emerge from the global pandemic. Across all sectors: DTG, sportswear, independent apparel and mainstream fast fashion, businesses must harness digital technologies across their supply chains if they are to flex and evolve to meet the dramatic swing in market trends. Innovation is required throughout the value chain and across the sector we see convergence, collaboration and new strategic partnerships evolve.

The digital textile printing industry for apparel is now driven by fashion design, production technology and software. The digital pixel now generates ever more sophisticated means of manipulating and creating original designs, styles, production options and product variables – the workflow is automated and the retail data intelligent.

Within a global 3D CAD market that is predicted to reach $13.04 billion by 2025 (Research & Markets), the textile fashion design & production software sector is predicted to reach $824 million by 2024 (Bis Report) growing at a healthy 7.3% p.a. and is a main driver of the digital textile fashion revolution.

Ever since 2005, when Mary Katrantzou's digital textile prints started her meteoric rise in the world of haute couture, digital textile printing driven by CAD software has become more and more influential in the world's finest fashion houses – and now fast fashion is making the switch.

"Print can be as definitive as a cut or a drape and allows a woman to filter beauty found in design, in a subversive way," said Mary Katrantzou on her work. "All my prints are constructed through digital technology. Digital print allows me to experiment with print in a way that fine art and other methods could not. It opens up a huge spectrum for possibility; I can create possibility out of impossibility, surrealism out of realism and both vice versa."

Offering, as it does, a seamless transition from design to product, digital printing has now become the bedrock upon which fashion designers, both newcomers and seasoned professionals, base the creative prints that are a hallmark of fashion at its highest level.

Digital technologies have evolved to present more and more solutions to the fashion designer: The time-consuming process of moving from attractive maquettes then to detailed drawings, patterns and samples to adjust fit and sizing for production has been replaced by 3D simulations and nesting software to offer an efficient and viable alternative.




Now, a sketch can be translated to product in a matter of hours, freeing up the designer to become more and more experimental in the application of their skills. This software revolution now presents the designer with an array of options from 3D modelling, incorporating drape and flow, to 360° rotational viewing to perfect the conception of a garment. Digital materials (a growing sector) also provide the fabrics technical DNA – essential to ensure good fit and performance.

With these tools at their disposal, the sector has the freedom to unlocks customised production and creativity. Allowing the fashion designer and retailer to test new looks, new styles and new colourings, all achieved on screen without any commitment to production.

In this field, Optitex, Lectra, Browzwear, Clo3D, Gerber Technology and Tukatech all provide robust solutions to the fashion industries global manufacturing issues. And yet, beyond this, the real effect of digital textile printing on fashion has been the creation of previously undreamed versions of the textile manufacturing model.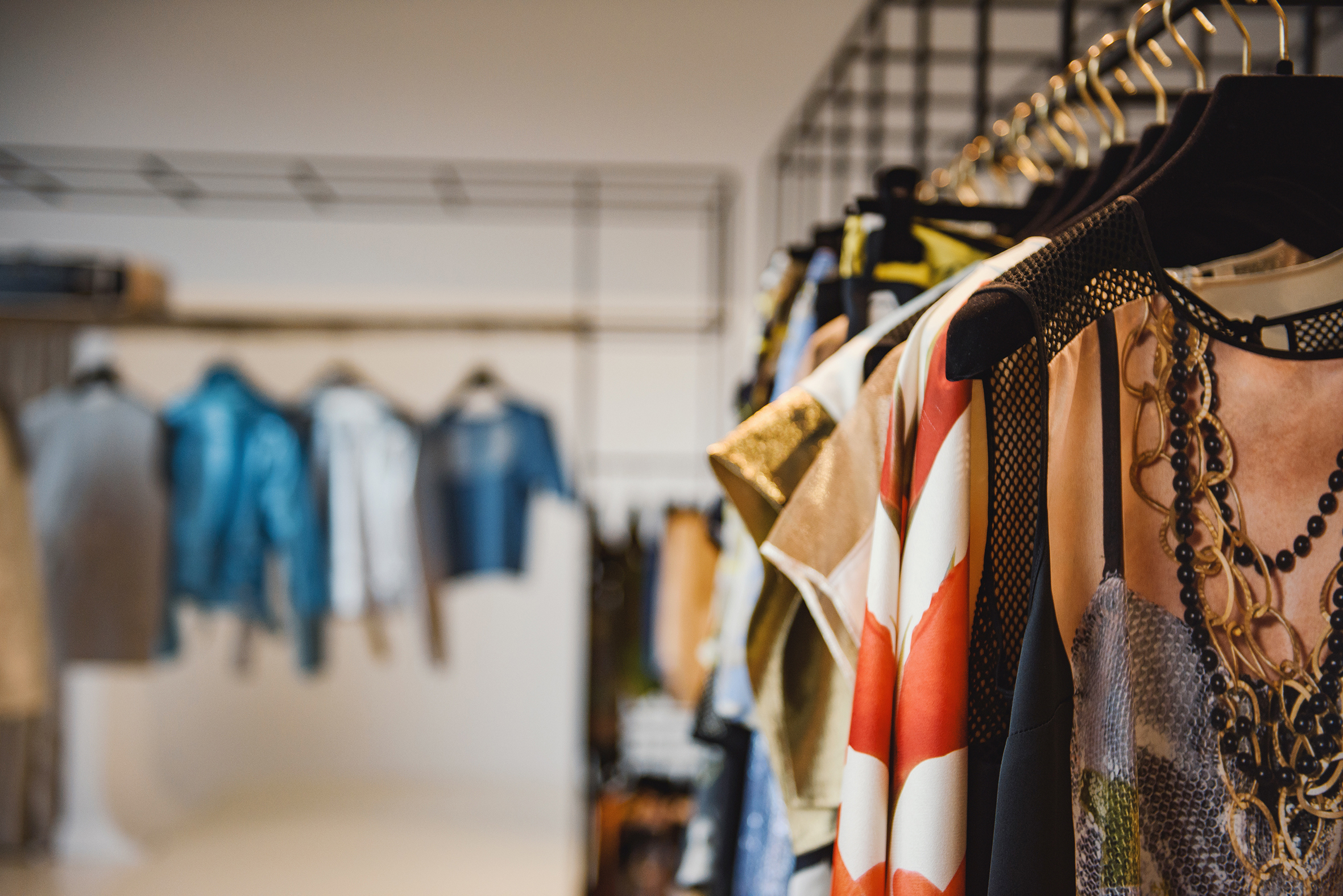 The basic speculative production model, where stock is produced to order, without any guarantee of sales, is increasingly becoming a thing of the past. With digital textile printing unwanted inventory doesn't occur, since the turn of speed of the digital model, allows production to take place after demand is established - a vital timing consideration in production planning for the fashion industry.

A smart, responsive manufacturing model means that production can shadow demand to deliver within an acceptable window. This has proved to be a major driver for the growth of the ecommerce model, where payment is critically made before production begins.

The global ecommerce market, which is expected to grow to $1207 billion by 2025 (Business Research Company) shows a healthy CAGR of 16% within which digital textile printing for fashion is expected to reflect similar or even greater growth. In support of the fashion industry, printed digital textile websites offer 24-hour delivery after receipt of payment, a far cry from the bulging warehouses and uncertain credit lines that dogged traditional apparel suppliers.

As this new world has emerged, so the anecdotal evidence of the success of this model has grown: In America, digital print companies such as DTG2Go and Merch by Amazon have reported double digit increases in online sales, whilst in Europe, online digital print fulfilment businesses, such as Cottonbee (R2R) and Shirt Monkey (DTG), have also shown stellar growth, with many of these businesses showing progress from start-ups to multimillion-dollar concerns in a matter of just a few years.

As fashionista Richard Quinn who creates and prints in his own studio using Epson technology said "Each Fashion Designer can choose an exclusive textile design composition for each piece which is very exciting for them and their customers. No other stockist will carry the same design. That's the power of digital printing – I have total flexibility to customise designs and produce the exact quantity, without any waste, here in my London studio."

In this model, the concept of fast fashion, driven by digital textile printing, enables a viable speed of manufacture, to deliver on trend products and customised merchandise - ordered to fulfil demand. Reversing traditional buying behaviours that generate stock shipped globally and stacked high in warehouses and moves further to reduce end of season close-outs.

Beyond the commercial model, and of the critical importance of sales, are the sustainability credentials of digital textile printing. Using 20% of the water and 30% of the energy of traditional printing, digital textile printing conforms across the board to certified chemical usage and the exclusion of forbidden chemicals such as heavy metals, formaldehyde, and alkylphenol ethoxylates (APE), making the process both non-hazardous and non-toxic.

In a world where sustainability is no longer an option – its critical - and where consumers increasingly look to environmental credentials prior to purchase, digital textile printing provides a robust and elegant solution. As a behemoth of the UK's fashion industry the recent partnership between ASOS and Fashion Enter (a manufacturing hub for sewn apparel) further demonstrates how digital technologies are rationalising the fashion industry as it shifts to on-demand production.

Simon Platts, Responsible Sourcing Director at ASOS commented: "Adopting innovative new technologies such as the Kornit Presto is vital if we are to reduce the impact of fashion right across the supply chain, in line with the aims of our Fashion with Integrity programme. Streamlined print and workflow means we can explore the full potential of this innovative technology, further enhance our ability to react quickly to seasonal shifts in demand, and establish more efficient, lower-impact production processes."

Digital textile printing has provided, both in software and process, the bedrock for the true democratisation of fashion. For the emerging fashion designer, digital textile printing, software and cloud-based retail platforms provide a risk-free entry level for aspiring talent.
In this brave new world of fashion, the newbie fashion designer, can start off small, just as Richard Quinn and Mary Katrantzou did when they began their empires - organically building their brands brick on brick using digital innovations.

One thing is for certain - digital textile printing will be a substantial facilitator, providing on-demand production and a path to progress for fashion designers. Delivering what the customer wants, when they want it, to serve a new generation of retail consumers.


Interested in joining our community?
Enquire today about joining your local FESPA Association or FESPA Direct