Features
Coronavirus – out of darkness cometh light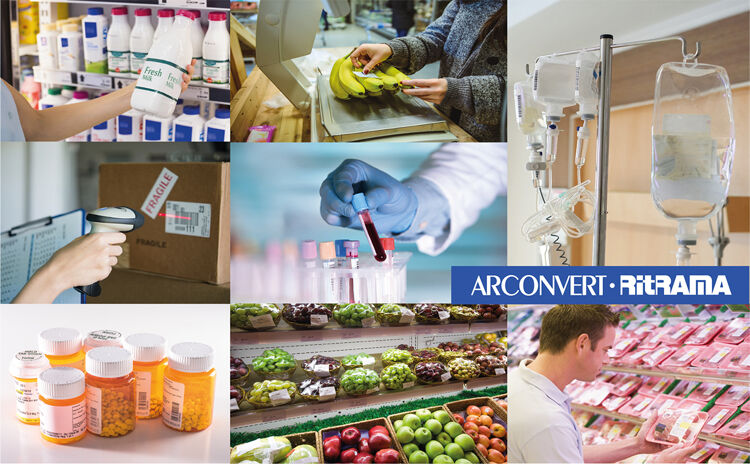 As the novel coronavirus global pandemic continues to cause disruption across the printing world, FESPA.com takes a look at how the industry is responding to help those in need.
The outbreak of novel coronavirus, also known as Covid-19, has been completely unprecedented. Printing presses have stopped running in countries around the world, and for those that are still working, they have felt major disruption within their supply chains.

However, the printing industry is made of strong stuff. Print has endured a tough time in recent years, with the influx of digital technologies casting doubt over the future role print has to play. But as we have seen, print remains a key part of the communications mix, standing strong in the face of uncertainty.

While the coronavirus is undoubtedly causing issues for companies right across the print industry, there have been many examples of the positive reaction of businesses in the market. From helping medical professionals on the front line, to offering addition support to customers, FESPA.com investigates the strong response from a resilient print industry.
Protecting the workforce with 3D print
Much has been said and written about the importance of personal protection equipment (PPE) for those working on the front line, be it hospital staff or social care workers. With many raising concerns about a lack of PPE, Massivit 3D came forward to offer its support.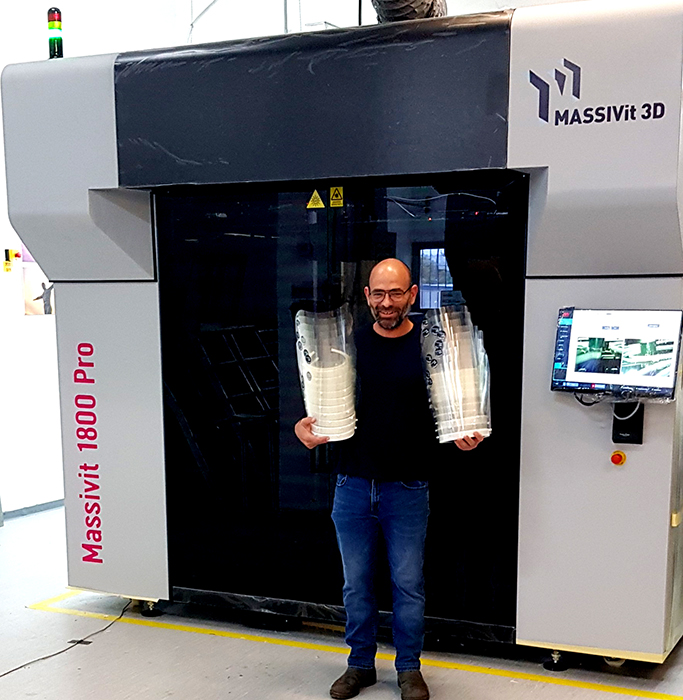 Caption: A doctor from Tel Aviv Sourasky Medical Center (Ichilov) picking up 3D printed PPE face shields from Massivit 3D.

The large-format 3D printing solutions provider worked with its network of over 100 customers and distributors worldwide, to produce high quality, ergonomic PPE face shields to address urgent demand for the equipment.

Massivit 3D has devoted all of its manufacturing resources to producing and donating thousands of face shields – with a less than one-day turnaround – while the company has also made available the optimised 3D print files of the newly developed face shields.

This has allowed its global network of customers and distributors to use their own Massivit 3D printers to produce face shields to workers in their countries, including Italy, Ireland, Spain, Portugal, the US, Canada, Belgium, Thailand and Australia. As a show of thanks, customers that participate in the initiative have been guaranteed a donation of printing gel by Massivit 3D.

"We became aware of the dire shortage of personal protective equipment worldwide and the urgent need to help medical teams protect themselves," Massivit 3D's chief executive Erez Zimerman said. "Our team is proud to be able to offer significant help during this difficult period. All our efforts are now dedicated to this cause.

"We are mobilising all our resources towards the new PPE face shields so that our network of customers can help battle the Covid-19 pandemic as a united global force. We encourage and support the development of any initiative that can help eradicate this scourge with the use of Massivit 3D unique additive manufacturing technology."

Sismaitalia, based in Italy, one of the countries hardest hit by the outbreak, is one of many Massivit 3D customers involved with the scheme. Managing director Federica Tisato said: "Thanks to our fruitful collaboration with Massivit 3D, we are now able to produce 3D printed face shields using our Massivit 1800 and to significantly contribute to protecting the health of our devoted health workers and fighting against the Coronavirus."
Commitment to supporting health workers
Digital print giant HP has taken a similar approach, mobilising its 3D printing teams, technology, experience, and production capacity to help deliver critical parts in the effort to battle the pandemic.

By the end of March, over 1,000 3D printed parts had been delivered to hospitals, with HP's 3D R&D centres in Spain and several locations across the US working with partners around the world in a coordinated effort to increase production. HP is also coordinating with government, health, and industry agencies in numerous countries as part of the effort.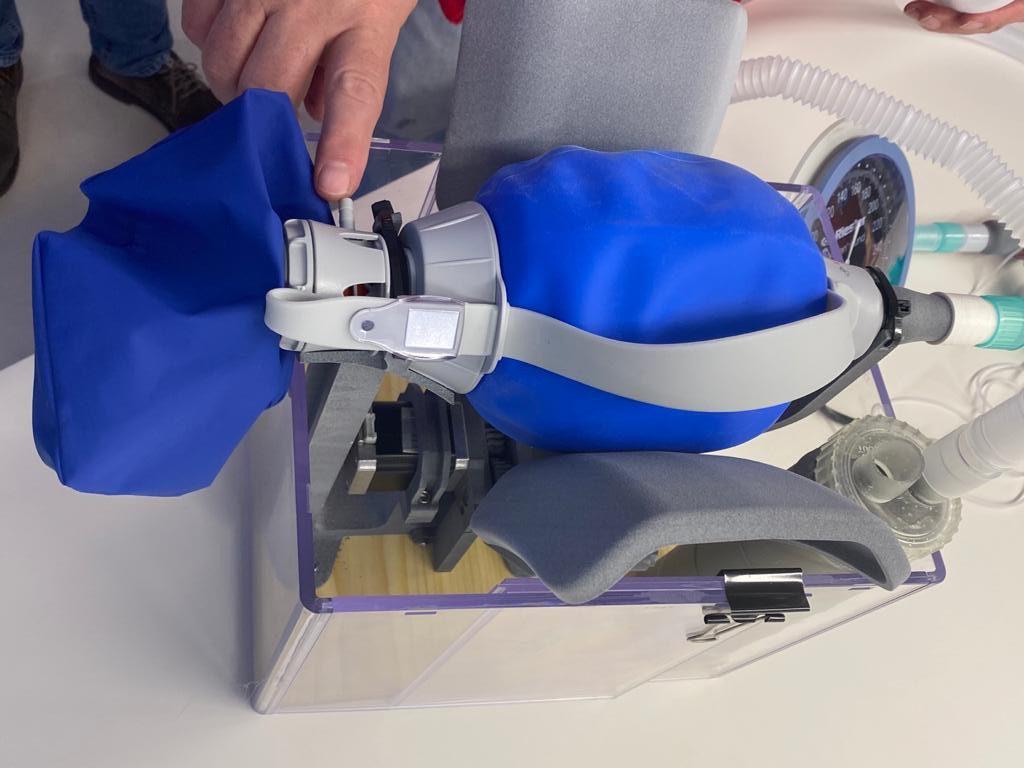 Caption: This field ventilator includes 3D-printed parts made with HP Multi Jet Fusion technology.

Initial applications include face masks, face shields, mask adjusters, nasal swabs, hands-free door openers and respirator parts. Work is also ongoing to expand this range, with HP working on 3D printed parts for a mechanical bag valve mask designed for use as a short-term emergency ventilation of Covid-19 patients.

In addition, HP is looking into how is 3D printing technology can help with the production of FFP3, hospital-grade face masks.

Enrique Lores, president and chief executive of HP, said: "HP and our digital manufacturing partners are working non-stop in the battle against this unprecedented virus. We are collaborating across borders and industries to identify the parts most in need, validate the designs, and begin 3D printing them.

"Our deepest appreciation goes to our employees, partners, customers, and members of our community for their tireless efforts to support the medical professionals making a difference on the front line."

Elsewhere and Y Soft Corporation, an enterprise office solutions provider, has also been using its 3D printers to produce protective face shields and binder strips for hospitals around the world.

The face shields - which are being produced using the Y Soft be3D eDee printers, designed for the education sector – are being donated to hospitals to help protect medical workers. The shields, which were being produced at a rate of 500 per day, can be re-sterilised.

Y Soft founder Václav Muchna said: "The world was not prepared for the current situation. While we cannot handle massive production, it turns out that everyone can voluntarily contribute their own efforts. That's why we got involved as a company.

"Our office workers around the world also use affordable 3D printers to print protective equipment for healthcare professionals. It is a way to help people in hospitals. I'm extremely proud of how YSofters have come together to do this kind of work without prompting from anyone. We are in this together."
Offering assurance with self-adhesives
Turning our attention to how companies in the print industry are coping, and Fedrigoni Group has placed a major emphasis on ensuring businesses key to certain areas of the market can remain operational. From the beginning of the emergency, its Arconvert and Ritrama divisions have been operating fully to serve the food and pharmaceutical industries, as well as the health sector.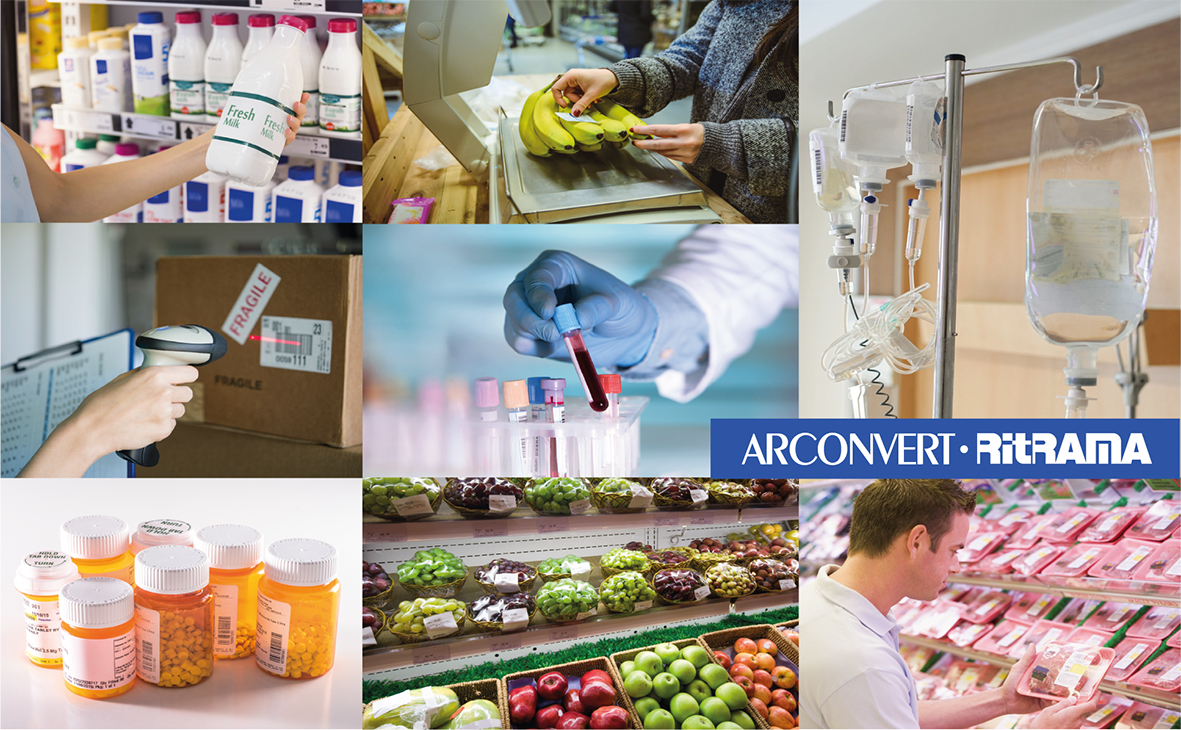 Caption: Fedrigoni's Arconvert and Ritrama divisions produce self-adhesive materials for labels in the food, pharmaceutical and logistics markets

Arconvert and Ritrama primarily produce self-adhesive materials for the labels sector, serving large-scale distribution to food, pharmaceutical and logistics markets. As all essential goods require labels printed on self-adhesive materials, the Arconvert-Ritrama products are seen as a vital component in supporting the supply chain of critical items.

These include products such as drugs and hospital devices used to help treat those with coronavirus, as well as test tubes and products for the sanitation of environments. Labels are also essential for pricing food in supermarkets, and with a number of countries still on lockdown, making sure enough food is in stock and labelled correctly is more important then ever.

Arconvert and Ritrama said: "We are grateful for the privilege of being able do our part in this difficult moment, and we take this responsibility very seriously, both as an organization and as individuals. We strongly believe that, with everyone's commitment, we will win this momentous battle, together.

"Arconvert and Ritrama are constantly assessing the situation as it evolves and are adjusting operations to secure the entire value chain, from the stock management and flexibility of their plants, to supply chain management."
Playing an essential role
Elsewhere, paper and packaging solutions supplier Antalis has announced a series of new measures to help its customers remain operational during the pandemic. Antalis says it plays an essential role in providing both paper and packaging materials to industries such as food, pharmaceutical and healthcare.

To help with social distancing measures that have been rolled out in a number of countries, Antalis has ensured that ensured all customers now have an online ordering facility via its websites in the UK and Ireland. This, it said, would ensure that if customers do hit a period of staff shortages, they would still be able to place orders quickly with real-time stock and price checks.

As a further show of support for its customers, Antalis has set up a dedicated helpline for any questions directly relating to the coronavirus, or to provide feedback on how its can further support customers. Antalis is also now offering a credit card payment facility allowing purchases from the full product portfolio.

In addition, Antalis said its warehouses and logistics operations are running as usual, while it has ensured its existing customers take priority on delivery routes and continue to work to ensure customers receive critical deliveries on time.

David Hunter, regional managing director for the UK and Ireland at Antalis, said: "Our message to customers at this time is that our sales office lines remain open and functional and stock levels and the ability to deliver to you remains strong. Customers should use their existing contact numbers, which are being manned by their usual contacts, who are now predominantly working remotely from home.

"We realise that Antalis has an essential role in supplying print and packaging materials for vital industries such as food, pharmaceutical and healthcare. We are fortunate to have leading expertise and technology to design and manufacture bespoke packaging solutions, as well as having an approved global food safety certification.

"We are monitoring the situation daily and will look for ways we can support our customers through this difficult time. We are working in exceptional circumstances, adjusting our plans as the situation develops and ensuring our customers are fully informed along the way."

Hunter's comments very much sum up the position that the print industry, and indeed the rest of the world, finds itself in at present. While the situation with coronavirus is unprecedented in modern history, by working together and supporting each other through this uncertain time, we will emerge stronger.



Interested in joining our community?
Enquire today about joining your local FESPA Association or FESPA Direct