Features
Comhan Holland set for new product showcase at European Sign Expo 2019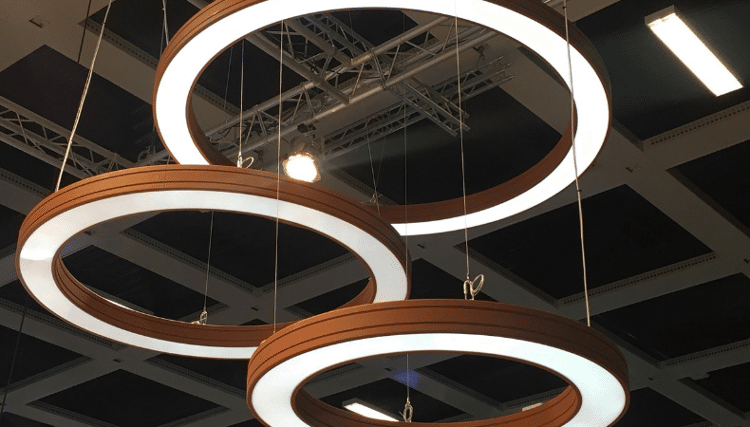 Rob Fletcher speaks to Comhan Holland regarding their aluminium display solutions that they will showcase at the European Sign Expo 2019.
Aluminium sheets, profiles and smart systems wholesaler Comhan Holland has revealed plans to use this year's edition of the European Sign Expo to showcase its latest display solution to the industry.

The T-Flex 70 MultiFrame measures just 70mm deep and consists of three solid aluminium profiles, which Comhan Holland said makes it suitable for realising large, free-standing exhibition stands or partition walls, without the need to apply additional reinforcements.

Comhan Holland also said that customers can request pre-cut aluminium profiles to the right size, with the wholesaler able to supply them as an easy-to-assemble DIY kit.

Mariska Bechis, who heads up marketing and communications at Comhan Holland, said the European Sign Expo should be considered as a must-attend event for sign-making companies across Europe, with the show set to feature some of the leading names in the sector.

"The European Sign Expo is Europe's largest annual exhibition dedicated to the signage and visual communications industry; as a leading supplier of aluminium-based systems for the visual communications industry, Comhan simply needs to be part of the show," Bechis said.

Aside from the new T- Flex 70 MultiFrame, Comhan Holland also plans to display a number of other solutions from its aluminium systems portfolio. These include the T-Flex 70 Outdoor and SpeeTex 150/2 tension fabric displays, as well as a range of 3M adhesive edging profiles, the complete OSRAM LED trough lighting fixture and the DainoFlex and WR-Flex outdoor tensioning systems.

"We have been developing aluminium systems for visual communications in house for over 30 years," Bechis said.

"From tension fabric displays for interior use (illuminated or non-illuminated) and large banner tension systems for outdoor, to advertising pillars and signage systems to windbreak panel systems that are both functional and serve as an advertising medium, we can support our customers."

This year's edition of the European Sign Expo will take place alongside the main 2019 FESPA Global Print Expo in Munich, Germany, from May 14-17.

Comhan Holland will be one of around 100 brands in attendance at the dedicated sign industry event, with a wide range of companies from across the industry set to feature in Hall A4 of the Munich Messe.

The European Sign Expo 2019 is Europe's largest exhibition for non-printed signage and visual communications. It will take place at the Messe Munich, Germany, from the 14th – 17th May. Visit and discover the features and the full list of exhibitors. Use promo vode ESEH901 to register for free.



Interested in joining our community?
Enquire today about joining your local FESPA Association or FESPA Direct