Features
Choosing the best flatbed printer for your business at FESPA 2017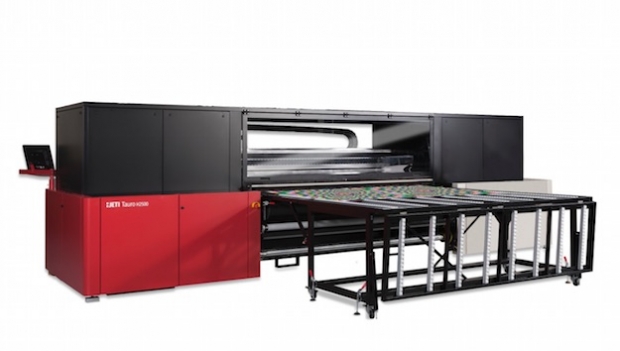 Flatbed printers are one of the most sought-after technologies in the market, due to their ability to handle a wide range of work.
It is no secret that wide- and large-format print are two markets that have seen significant expansion in recent years. Buoyed by a constant demand from a host of industries, this sector has welcomed many companies in search of new work and customers.
Flatbed print machines are an excellent option for those active in these sectors or related markets, due to their ability to handle large printed work. And while this technology may require heavy investment, the benefits seemingly outweigh the costs, with manufacturers and suppliers developing new solutions all the time.
FESPA 2017 will play host to a range of manufacturers in the area, with each as keen as the other to harness further interest in their solutions. One brand that will be known to many across the industry is Agfa Graphics, which will be in attendance on Stand E20 in Hall B5.
Agfa will be able to talk visitors through its various flatbed printing solutions, such as the Jeti Tauro 2.5m-wide hybrid flatbed and the new Jeti Ceres RRT3200 LEd, both of which will be on show at the firm's stand during the show. Other kit on display includes the Jeti Mira 2732 HS LED and the Anapurna H3200i LED, with all Agfa kit to be driven by Asanti 3.0 workflow.
Also set to attend this year is SmartColor, which will use its presence on Stand A20 in Hall A1 to show some of the options within its SmartFlat M and SmartFlat R Series.
Although the company is yet to reveal its plans for FESPA 2017, visitors to the stand will be able to ask specialists at SmartColor about machinery such as the SmartFlat HS-260, which can print work as large as 2,600mm x 4,100mm, at speeds of up to 30sq m/hr.
Meanwhile, over in Hall B7, Gandy Digital will be in attendance on Stand D21 to spread the word about its new Gladi8tor UV flatbed printer. The latest machine builds on the success of predecessor models the Pred8tor and Domin8tor to offer greater quality and faster speeds.
The Gladi8tor is available in two print sizes; the 1224 with a print area of 1.22m x 2.44m, and the Gladi8tor 2030, which measures in at 2m x 3.05m.
The new model can also be supplied with two main options; a six-colour (CMYK&LM&LC) quality plus double white, or double CMYK for twice the speed, which Gandy said makes the Gladi8tor the fastest printer in its category, topping 240sq m/hr.
SmartFlat HS-260 has a print area of 2,600mm x 4,100mm, as well as a top speed of 30sq m/hr
Away from the hustle and bustle of the show floor, and visitors keen to find out more about the processes that accompany flatbed printing can attend various seminar sessions that could help them improve the quality of their output.
For example, Graeme Richardson Locke, sales and operations director at Vektor, will look at colour considerations in the production process in a session entitled 'Colour Management for Print service providers. You're in charge….', which takes place at 12:30pm on May 11.
Register today to attend FESPA 2017 and save 70€ entry fee
Industry members that are keen to learn more about the latest flatbed printers available in the print market, should not miss a visit to FESPA 2017.
Taking place from May 8-12 at the Hamburg Messe, in Hamburg, Germany, the exhibition will play host to many major brands from across the global industry.
For more information on FESPA 2017, the companies that will exhibit and to sign up to attend as a visitor, please visit: www.fespa2017.com
Delegates can save 70€ entry fee to the exhibition by registering via the website and quoting reference code: FESG702. Discover how a visit to FESPA 2017 can benefit your business and register today.
Interested in joining our community?
Enquire today about joining your local FESPA Association or FESPA Direct