Features
Can packaging be both luxurious and sustainable?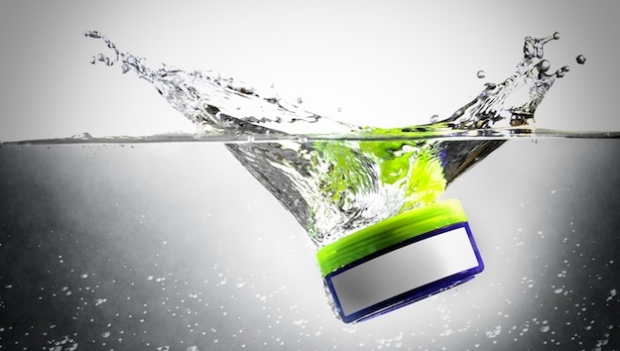 Growth in demand for luxury packaging coupled with the proliferation of new technology could enable a period of unprecedented innovation.
Around the globe, the sustainability movement is gathering pace. On the heels of many large multinationals, some luxury brands are making progress towards more sustainable, ethical and ecologically responsible business. The growing preoccupation with environmental issues has led designers to look at new ways of creating by merging luxury with sustainability.
Many luxury brands are redesigning their packaging, using eco-friendly raw materials, pursuing sustainable practices such as lower water and energy consumption, and organizing and supporting various social and environmental initiatives. Can luxury be sustainable? Margo Koniuszewski, Co-founder of The Bridge Foundation, a non-profit organization that raises awareness about global issues, argues that it can.
She believes that a new class of luxury has emerged and sustainability is now more desirable than ever. While many challenges remain, steps towards sustainability by luxury brands still represent a positive change, regardless of how big or small. In the long-term, she contends, the industry will have to become sustainable in order to remain profitable.
Here, The Bridge Foundation co-founder examines best practice. Ten years ago, while buying lipstick at the stand of a leading luxury cosmetics brand, I asked if I could bring back the empty packaging for reuse by the company. The startled sales lady replied: " I am sorry Madam, we do not practise such things here." This is not the case today.
Sustainable luxury
Premium brands like Guerlain, the exclusive French parfumeur, encourage their customers to return product packaging, which is then dispatched to special centres for sorting, recycling and recovery. On the surface, sustainable luxury sounds like an oxymoron.
After all, the word luxury, derived from the Latin word "luxus", conjures up images of pomp, excess and indulgence. Then again, sustainable products also share similar " essential " qualities of luxury goods: an emphasis on origin, artisanship and durability.
Before luxury brands began to resemble large corporations, they were associated with strong family values, cultural heritage, meticulous craftsmanship and a timelessness whereby fine jewellery and watches were passed down the generations. While this still holds true, we must add the ecological and social innovations that are necessary to ensure a sustainable future.
Setting trends
There is good reason to believe the industry can act as a catalyst towards a more sustainable world. Luxury industry revenues exceeded EUR 220 billion in 20141). French brands are very strong in the sector, with LVMH Group at the helm boasting revenues of EUR 30.6 billion in 2014. With this scale of business, the industry's behaviour can have a big influence on consumer attitudes and lifestyles by making sustainability an integral part of their narrative on luxury goods.
Explaining how a product is made from quality raw materials with minimal environmental impact can give a brand a competitive edge. In addition, luxury brands are setting themselves ambitious targets that include curtailing carbon emissions, reducing water and waste impacts of products, eliminating the use of hazardous chemicals, and policing the ethical conduct of their suppliers.
Customers actively support this process by demanding more responsible behaviours from their favourite brands. The global emergence of social and environmental awareness represents the most important cultural transformation of the 21st century – to which the luxury segment must provide leadership if its brands are to retain their prestige.
Sustainable luxury is also the opportunity to promote responsible resource consumption. Far from today's " buy and bin " culture, the concept of emotionally durable design encourages the purchase of higher-value items. Luxury brands often work to design quality goods that are long-lasting and easy to repair, contrasting with the planned obsolescence of fast-moving consumer goods.
More for less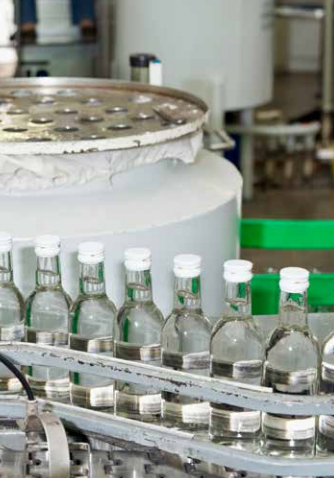 To be viable, businesses need to find novel ways of manufacturing products sustainably and reducing their reliance on non-renewable resources. This starts with increased resource productivity, i.e. getting more goods or services from less material or energy.
Belvedere, a brand of Polish rye vodka produced and distributed by LVMH, has converted its Polmos Zyrardów distillery in Poland from oil to natural gas and improved its energy efficiency through a heat recovery system. With this solution, annual carbon emissions were reduced by 36 % – or 2000 tonnes – the equivalent to removing 900 cars from Polish roads.
Furthermore, the company launched a programme to optimize energy use in 2012, trialling new LED lighting technologies that helped reduce the power consumption at their Louis Vuitton boutiques worldwide by 50 %. LEDs, it turns out, do a better job of highlighting showcased products than incandescent or fluorescent light bulbs.
To address the issue of pollution, LVMH has been using CEDRE (Centre Environnemental de Déconditionnement et Recyclage Écologique), a platform dedicated to the recovery and processing of waste generated from the manufacture, distribution and recycling of its product packaging.
In 2014, it processed around 1 600 tonnes of glass, paper, wood, metal and plastic. Cognac house Hennessy has also been making changes. Putting a cap on CO2 emissions, it has been modernizing its vehicle fleet – more than 80 % of its cars are now green (electric and hybrids).
The company installed charging stations at factories and treated employees to eco-driving lessons, which helps to reduce fuel consumption, accidents and maintenance costs. n total, in 2014 the LVMH Group invested EUR 16.6 million in environmental protection, including waste management, water recycling, reduction of soil and noise pollution, and various projects supporting biodiversity.
The caring brands
Luxury brands are now building their core image around caring for society and the environment. And, in truth, one can scarcely conceive of anything more appealing to wealthy eco-consumers than the fully biodegradable isothermal Veuve Clicquot champagne casing that is entirely made of potato starch and paper.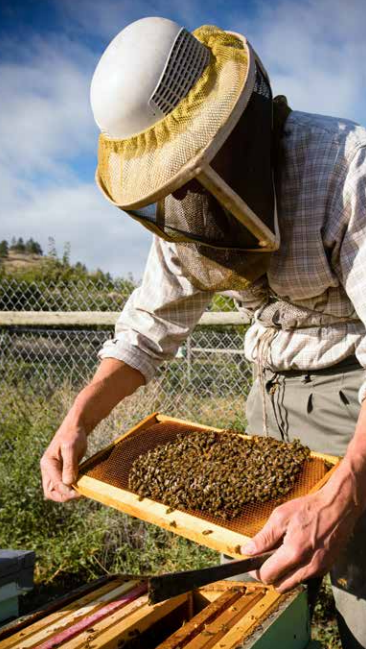 Meanwhile, Guerlain has taken bees under its wing. As the company symbol, the world's most essential pollinators have a special resonance with the perfume house, which sponsors the protection of the unique " Breton black bee " of Ouessant Island. The brand also supports the restoration of tropical forests through its Guerlain Orchidarium research platform, which spans three centres across the globe: the Experimental Garden in Geneva, Switzerland, a special nature reserve in China, and the Basic Research Laboratory in Strasbourg, France.
But the business case for sustainability is made even more compelling because the benefits of "green solutions" far exceed the image – beyond " green recognition ", they can also improve the bottom line through efficiency and cost reductions.
Sustainable luxury is here to stay. I'm convinced that those who want products of the highest quality do not have to compromise on ethics – luxury and sustainability can go hand in hand. " Buy less and make it last." That's the new motto for modern, sustainable living.
As tempting as it might be to solve our global problems by limiting our consumption to monastic levels of frugality, in practical terms this is nigh on impossible. But with a focus on well-made, durable goods, luxury brands have a big role to play in finding a way to sustainably meet the world's needs.
FESPA Digital 2016 goes green
At FESPA Digital 2016, from 8-11 March at Rai Amsterdam, we're offering visitors free access to some leading lights in the field of sustainable print. Printers can combine this intelligence with expert insights from the hundreds of equipment and consumables suppliers exhibiting at FESPA.
They'll leave the event equipped with all the information they need to formulate a clear strategy for achieving commercial success by running a more sustainable business.
Interested in joining our community?
Enquire today about joining your local FESPA Association or FESPA Direct