Features
Building a business as an Independent Designer – ATA Designs at the FESPA Global Summit 2021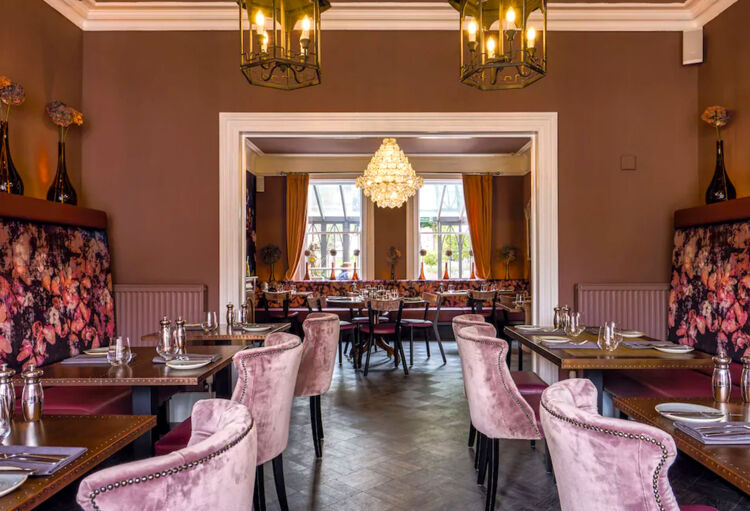 Debbie shares a summary of Annette Taylor's presentation from ATA Designs who was a speaker during the Interior Décor session at the FESPA Global Summit 2021. Annette has designed numerous patterns and prints to dress interior décor within the contracts and hospitality market.
Digital technology has democratized the print space, giving access to print for all and at an affordable cost. With this commercial partnership, the creative sector has pushed the boundaries of digital technologies to create new effects, applications and entrepreneurial business opportunity, thus spawning a new sector of design creatives – The Micro Brand.

We invited Annette Taylor Anderson of ATA Designs to join us as the second speaker in our Interior Décor session at the FESPA Global Summit. Annette has designed numerous patterns and prints to dress interior décor within the contracts and hospitality market. ATA designs were also awarded a FESPA Award in 2020. Here is a summary of her presentation: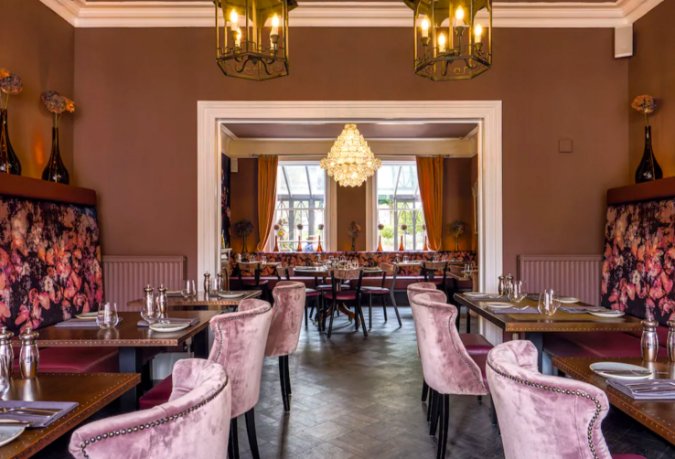 Image credit: ATA Designs.

"ATA Designs creates designer wallcoverings, murals and fabrics for the Hospitality and Contract market's, Commercial retail, Healthcare and Residential sector. I've won a couple of awards, including one that I'm very proud of that I won last year for the Fespa awards. I won bronze for the Printerior section".

"I started my creative journey with textile design, studying design and surface decoration at university. And it was there that I learned all about wallpapers. This is where I created my very, very first wallpaper design by hand. Whilst building my business I've attended and exhibited at many trade shows including ICFF in New York, Maison Objet in Paris, and a couple of London shows. In recent years, I've also had great success at the Independent Hotel show and the Dementia show. I've also appeared in many magazines, in both the UK and overseas market".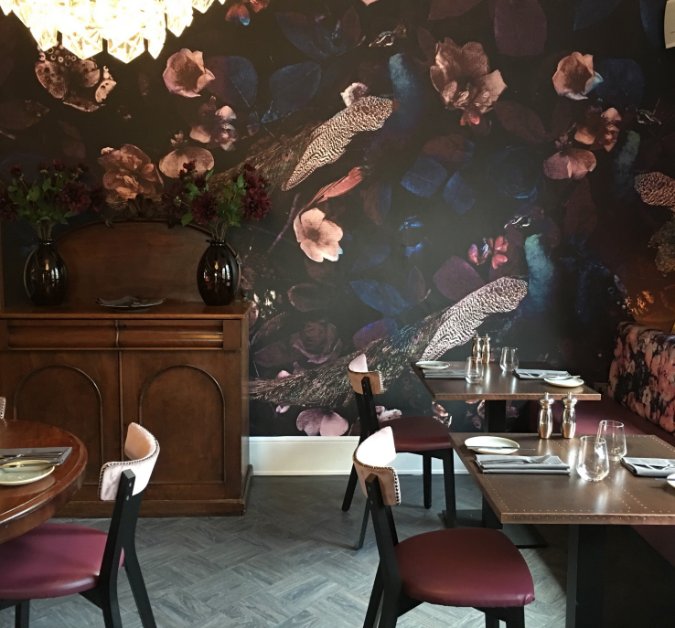 Image credit: ATA Designs.

So how do I design? "When I design - I use a combination of types of work; I either use hand drawings, photographs, or I draw directly onto the computer using Photoshop, or Illustrator. I also like to experiment quite a lot as I am an artist as well. I like to put a lot of designs into the mix and then see what I can come out with. Using a lot of layers and textures in much of my work".

When I design for projects I print on wallpapers or fabrics and I use two types of wallpapers. One of the products is a 10m roll, which I use for the residential market, and sometimes for Hospitality depending on where it's going. And the other wallpaper I use is a white print paper, which I love very much, it's got a really nice textured surface to it. It's scratchproof. And it's suitable for the Hospital and Healthcare environment. I can use this wallpaper for both the Hospitality and Commercial market as well. This is also the one that I use the most for large projects where I can also print as wide as 500cm in width".


Image credit: ATA Designs.

"The benefits for me of using digital technologies for wallpaper are that I can print as wide as I want. I can design as big as I want, which I really love. And I can also use as many colours as I like – there's no limit to what I can actually do."

"I was chosen to design a collection for Heimtextil in Germany – for a specialist project with HP. As was one of six designers chosen to work with them on their products. We we're all given a special area to work with, mine was the bar and lounge area. Using HP technology, we created wallpapers, flooring, table-tops, and the bar area which was backlit. Also, we created printed fabrics which we used as dramatic drapes for floating the ceiling. The designs were also printed onto upholstery fabric and used for the stands furniture."

ATA Designs specialize on creating bespoke, customized design solutions for the Bar and Restaurant sector. "For the Northgate bar and restaurant, they asked me to produce a design on two fabrics for their settings. And then I created a mural for part of the dining area, then for another part of the of the project, I designed wallpaper for the restaurant area. Amongst other project designs, a favourite is called the Jones family kitchen".

"Another example of how I use digital technologies is to create drama, which I did for a client that owned an independent hotel - to create a design for their business theater, I think the design was about 22 meters long."

Working with the Lexington Hotel in America, Annette explained "I actually had the designs printed out in the States. I do that sometimes when I'm working abroad, I try and find a printer onshore so that to save carbon footprint".

Annette has created numerous interior décor designs using her unique style and creativity. These range from projects in Europe, USA and even Brazil. Her patterns adorn Theatres, Care Homes, Bars, Restaurants, and Residential Interiors. She creates, fabrics, wallcoverings and for a recent project in Brazil, digitally printed tiles – all printed locally."

Recently, Annette has started working with Care Home projects. Whilst working on a new build for a client she was asked to create a mural design. Even gardens (indoor) aren't off limits for Annette. "They asked me to create a design, as they wanted to bring the outside in – and the brief was to create a nature wall"
"For the same project they also asked me to create a map, which was convenient as I also work with a mapping company. And we then colored the map according to the color scheme of the project. To customize - I added places of interest into the map, which they liked very much."

Working for multiple clients requires artistic dexterity, and for one particular project Annette's special skills were just the tonic for a tired, care home in need of a touch of designer magic. Transforming a sea of Magnolia into an inspiring space for the elderly was an exciting challenge. Annette was asked to design feature murals for two rooms.

"When I visited the place, they had pictures of Elvis Presley on the wall with some music notes. Music is a great therapy for the elderly. So I thought, well, why not take that and expand it into a really nice design. I did some research and spoke to some of the residents to ask their ages. And they were from the age of the 1930 upwards. So I did some more research, got some music, and images from that era."

"The nice thing about that project actually, is one of the residents who has dementia, he kept staring at Doris Day. He just kept saying Doris Day, Doris Day – the image stimulated a memory – remembering his past his era. He was a fan and was very, very happy to see that there was Doris on the wall - even though he tried to pick her off the wall".

Final note from ATA Designs: "I just wanted to say that working digitally is a revolution for me, I can do what I want with my creativity whilst exploring my art and building an independent business"

It was a pleasure to hear all of the stories behind each and every one of Annette's creations and particularly the touching story about the little old man and Doris Day. Thank you so much for sharing your creative journey and passion for design and print with the FESPA community.


Interested in joining our community?
Enquire today about joining your local FESPA Association or FESPA Direct