Features
BrightSign scores a winner with Real Madrid project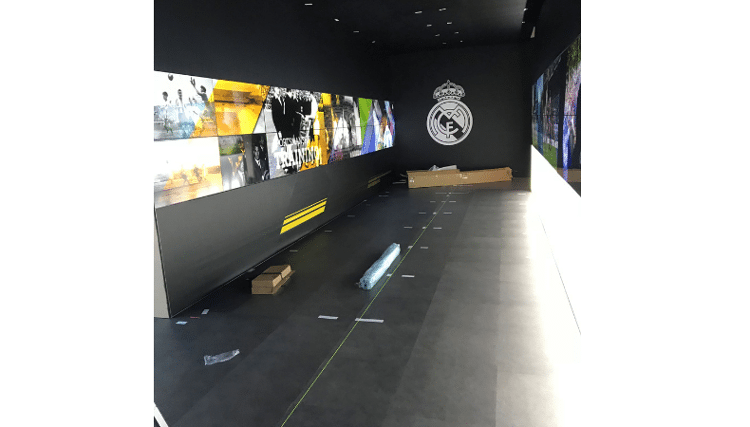 Jeff Hastings, chief executive of BrightSign, speaks to Rob Fletcher about the company's new project with Real Madrid.
BrightSign has opened up about its recent digital signage work with Real Madrid, describing the experience of working with one of the most famous football clubs in the world as "extremely exciting".

The digital signage media player specialist worked with Interp, Amped Digital and Immersiv to create exclusive content for the Real Madrid World of Football Experience, a digital and physical interactive experience that is travelling around the world to celebrate the history of the Spanish LaLiga team.

The attraction features four different zones, each highlighting some of the major achievements of the club over its illustrious history. Such honours include 13 Uefa Champions League trophies, the Fifa Club of the Century away and a host of Ballon d'Or and Golden Boot trophies, won by the likes of Cristiano Ronaldo.

BrightSign's role was to support two video walls that greet visitors when they first enter the attraction. Here, Amped Digital used BrightSign's media players and content from Immersiv to showcase the talented players of Real Madrid in all their glory.

In addition, BrightSign players are being used to drive interactive information kiosks throughout the experience. These players are connected to the screens through USB and control navigation and the playback of the selected content.

Speaking to FESPA.com about the project, Jeff Hastings, chief executive of BrightSign, said: "Whether or not you are interested in football, Real Madrid is a legendary team and it is extremely exciting to see BrightSign's technology used so prominently in an exhibition that commemorates their history and achievements."

BrightSign is no stranger to working with sporting powerhouses, with its technology being utilised by a host of other major teams in various sports around the world. Clients include English Premier League football club Tottenham Hotspur and its new stadium in London, as well as NFL American football team the San Francisco 49ers and its Levi's Stadium in California, US.

Hastings told FESPA.com: "BrightSign players are used in so many different ways by sports teams – from presenting messages to the crowd in pitch-side signage to individual screens in VIP suites. They value our signature stability, performance and speed and ease of updating content."

In terms of next year, Hastings said BrightSign is looking forward to working with new clients – both in the sport industry and elsewhere – as it rolls out its latest digital signage technologies.

He said: "We've just completed the roll-out of our Series 4 players offering higher performance and better power efficiency than ever before. In 2019, look out for stronger partnerships and technology announcements that make digital signage network management with BrightSign players second to none."

Interested in joining our community?
Enquire today about joining your local FESPA Association or FESPA Direct