Coffee Breaks
FESPA Coffee Break: Ensuring customer satisfaction - Focus to hit the target!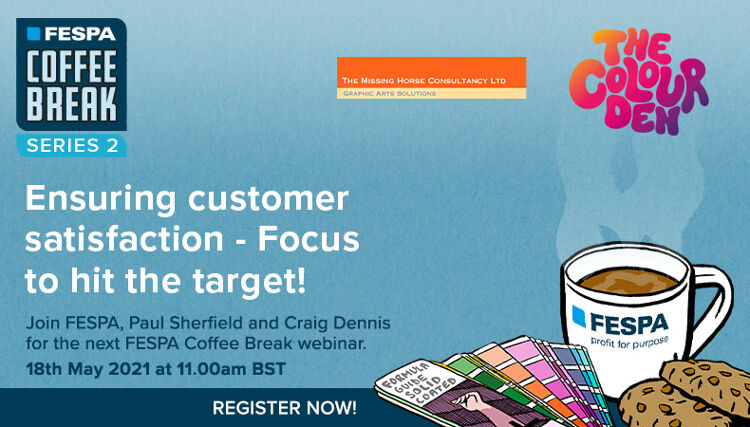 In this FESPA Coffee Break, we'll focus our discussion on workflow and the importance of understanding the customer expectations, and how to advise them on setting a quality target for production to achieve. We'll consider the priorities for success, consistency, clarity, and measurement either on a job by job or workflow validation basis.
We have the benefit of two printing industry experts, Paul Sherfield, from The Missing Horse consultancy who well known in the printing and pre-media industry as having considerable knowledge on digital workflows, with special expertise on the business reasoning behind such systems. Paul installed some of the most successful digital pre-press and pre-media systems in the UK was a partner in what became one of the leading pre-press/printing companies in London.

He is FESPA's Colour Ambassador and is involved in the BPIF Technical Standards Committee, ISO TC 130 printing standards committees and is chair of the BPIF steering group for ISO 12647/2 UK.

We'll also be joined by Craig Dennis a reprographics specialist with 35 years of experience in large POS and Packaging producers from Displaycraft, St Ives Direct, and DS Smith. Craig has recently founded the Colour Den to focus on professional services in process control and 3D structural design.
Interested in joining our community?
Enquire today about joining your local FESPA Association or FESPA Direct