Blog
Up Close and Personal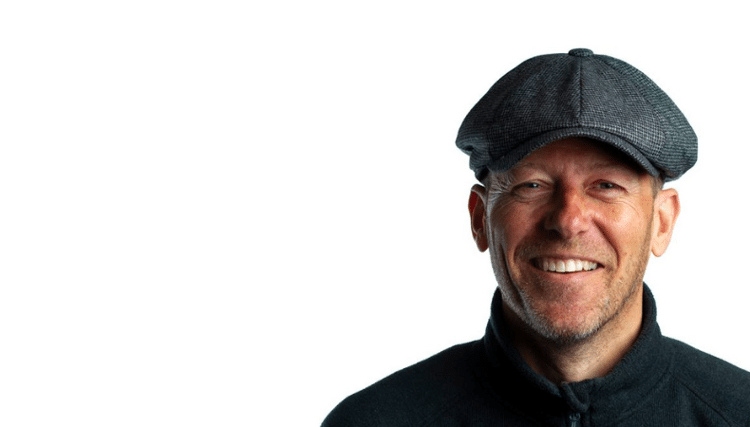 Richard Askam is an experienced management consultant and speaker on personalisation who will be partnering with FESPA on FESPA's Personalisation Experience. This is a new exhibition co-located alongside FESPA Global Print Expo 2023 and European Sign Expo 2023 taking place from 23rd – 26th May at Messe Munich in Germany. The exhibition will showcase the latest innovations and technologies in personalised products and packaging.
I am delighted to join FESPA as the face and voice of their brand-new exhibition, 'Personalisation Experience' taking place in 2023. Since 2014, I have been fortunate to travel the world as a speaker, panellist, moderator, and host of events in the print industry. This is due to my experience in personalisation which spans across 14 years. The most notable of which was my direct involvement in creating and executing the online 'ShareaCoke' campaign across Europe in 2014 as well as various notable campaigns that includes Marmite, Dove and McVities. Since then, I have consulted with and advised on many major personalisation marketing campaigns and have worked with nearly every print manufacturer at some point. Safe to say…I'm a believer in personalisation!

After 30 years working in the drinks industry, in 2008 I had the opportunity to change my approach. Previously, I emphasized the importance and value in a product which was always proprietary to the brand owner or manufacturer and realised that this could be enhanced by adding personalisation to give the perceived ownership to the individual. This was so transformative as it added value to a product at a time when consumerism and globalisation was reducing that value and commoditising those products. By adding the 50p cost of a personalised label to a bottle of wine added up to £10 of value – or up to £9.50 worth of additional margin to a bottle of wine that previously had a £1 margin if you were lucky. Personalised labels were born, but this wasn't a new phenomenon! What is the appeal of personalised labels? They allow consumers to feel recognised and included as an individual by large, well-known companies and global brands. In those situations, I have watched as grown men and women have become very child-like in their joy at seeing their name on an iconic product such as Coca-Cola, Bud Light, Oreos, or Kit-Kats. There is even more excitement amongst children, remember the excitement at finding a key ring at the seaside with your name on it? This is the reason why we like personalisation so much!

Through the years, we have added value to many products by adding personalised initials such as cufflinks, handkerchiefs, shirts, and jewellery. Even Henry VIII had his wife's initials embroidered into the curtains of her quarters until she noticed them being un-picked in preparation for the arrival of a new wife! Therefore, the concept of personalisation is not new. What is new, is the way that we can now add personalisation utilising digital printing techniques across a wider range of products and substrates than ever before. This allows businesses the opportunity to create personalised product marketing campaigns around the world that we see regularly.
Paying more for Personalisation
Why should we pay more for personalisation? Simply because we value it much more. It is no longer a product, it's a thoughtful gift with our name on it that happens to be made of a product, preferably an iconic product that becomes a keepsake. Although, some brands have attempted personalisation and perhaps they shouldn't have (such as Vaseline), it does also prove that just because a product can be personalised it doesn't mean it should be!
Popularity of Personalisation across big brands
Why do brands like it? Personalisation opens a direct dialogue with their consumers. A conversation that has never been had before as the relationship between brand and consumer has always been indirect, usually via major retailers. However, we live in a time where the consumer wants to be treated as an individual. Brands are realising this consumer need via D2C ecommerce, dealing directly with consumers for the first time and using personalised products as the tool which opens this relationship and avoids competing with their retail clients who can't offer personalised products in store. Furthermore, it allows them to collect data on those consumers that helps to inform their internal product development and marketing strategy.

But…and it's a big but, it seems that personalisation is stuck. Not because of the print industry's ability to produce and supply personalised products, and not because of the consumers insatiable desire to have more and more personalised.

Over the coming months I will have conversations with industry brands, retailers, and consumers in our new podcast series 'Up Close and Personalised', along with blogs and video interviews. As we head towards Personalisation Experience in 23rd – 26th May alongside FESPA Global Print Expo 2023 in Munich, my goal is to share my knowledge and to educate more and more people about personalisation. By working smarter rather than harder, we can continue this remarkable growth story and in doing so…unlock the true, unlimited potential of personalisation.

Discover the Personalisation Experience taking place alongside FESPA Global Print Expo 2023 and European Sign Expo 2023 from 23rd May – 26th May 2023 at Messe Munich. The Personalisation Experience will bring together 3,500 stakeholders from retailers, brands, agencies to printers and fulfilment houses, connecting them with software providers and OEMs to explore the potential of personalisation in sportswear, packaging, product, loyalty and custom interiors. Four one-day conferences, plus an application showcase incorporating Printeriors, will bring this core topic to life.

Interested in joining our community?
Enquire today about joining your local FESPA Association or FESPA Direct