Blog
The importance of taking part in the Census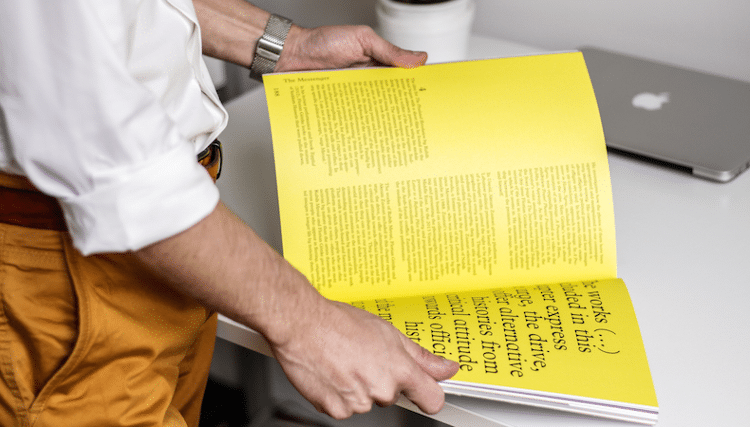 Did you know over 1200 global print service providers participated in our last Print Census, having their say on the future direction of the industry?
This insight has helped us shape and guide our global print community through the issues and opportunities relevant to you today. We launched the second edition of the FESPA Print Census in February 2017 to identify any growth trends since the last results.
So, why is it important for us to gather this insight, and more importantly for you to have your say?
As the leading organisation representing the global wide format printing community, it is vital that we have robust information about this community, as well as insights into the economic and technological forces that are shaping its future.
With exhibitions and Associations on six continents, we at FESPA are aware that print businesses around the world are at different stages of technology adoption and each country's socio-economic backdrop is different.
Therefore it is essential for us, as a global federation, to have solid global data so we can understand the differences in technology take-up, trends and applications per region. This is why in 2014 we took the decision to launch the FESPA Print Census.
The FESPA Print Census is part of our unique Profit for Purpose reinvestment programme that enables us to use surplus revenues from our global exhibitions to support projects that give printers access to information that helps them to grow their businesses profitably and sustainably.
To effectively represent our community we must understand its changing needs. Sharing knowledge, promoting best practice, offering education and listening to our community are four of FESPA's core values as an organisation.
Through the FESPA Print Census we are listening to what the community is experiencing and what it needs to facilitate business growth. The Census also feeds into education and best practice through the educational programmes across our global events portfolio.
Data gathered from the Census ensures that we provide fresh and relevant intelligence that enables us to tailor the content of our events to printers' needs, whether they are in Asia, Latin America, Africa or Europe.
It also means that we can make sure that members of our Associations have access to knowledge and best practice specific to their local market. FESPA is run by printers for printers so, by collecting your thoughts and opinions on the current and future market, you have direct influence over the content of our future events.
The findings of the inaugural FESPA Print Census, which were announced in 2015, identified six overarching trends, including:
Optimism
80% of respondents stated that they were very or fairly optimistic for their businesses. This exceeded their optimism for the industry by 14%, indicating that respondents felt confident in their own growth strategies, while remaining less sure of the industry's broader ability to evolve.
Customer Demands
Customer demands are driving continued efforts to improve efficiency, enabling faster job turnaround, just-in-time delivery, delivery to the point of need and versioning/personalisation.
At least 70% of respondents expected these customer trends to increase or stay the same, reinforcing that today's print businesses are now customer-service driven.
Changing product mix
Banners (49%), posters (40%), signs (38%) and billboards (37%) remained the top four products being produced. Dramatic growth was also recorded in textile for garments and décor and packaging samples, with close to 80% of respondents reporting an increase in demand for these applications.
Digital technology as the change enabler
Over half of respondents indicated their intent to buy digital wide format printing equipment. The majority of those investing (45%) were motivated to do so by the move into new markets with new products or services.
Textile print growth
The growth of textile was the dominant growth application among Print Census respondents. 27% stated that they are already involved in garment printing, with 81% seeing growth in this segment, the highest of any growth application.
The future of sign & display printing integrated with digital media
More than three quarters of respondents expect live media and LCD screen advertising to impact the wide format business in the foreseeable future, with 36% of respondents stating that these technologies are already making an impact.
These top-line findings and the deeper data from the first FESPA Print Census have served our community well over the last two years, from tailoring content at our events and driving strategic decisions on new events and show features, to providing tailored tools and insight for our Association members.
In February 2017 we launched the second FESPA Print Census to delve further into these six trends and to refresh the market insight we gathered two years ago.
It will be fascinating to see how these trends have advanced over the last two years and if the overarching themes are still key considerations for printers. Of course we're also excited to see whether new themes and growth opportunities are emerging that will shape how FESPA plans its reinvestment programme over the next few years.
This kind of research is vital to our organisation so we can help print service providers and signmakers develop and motivate our members to expand their business boundaries.
To take part in this global research initiative, have your say online via www.fespa.com/completemycensus
Interested in joining our community?
Enquire today about joining your local FESPA Association or FESPA Direct