Blog
The Future is Bright – 'Bringing Colour Back'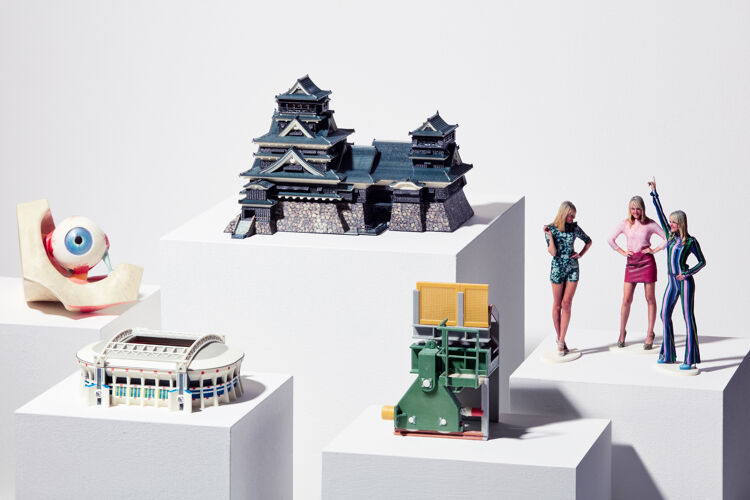 Arjen Evertse, General Manager Sales at Mimaki Europe discusses how due to COVID-19 customer demands have changed. These include increased interests in 3D printing and web-to-print and direct-to-shape industrial printing. Mimaki Europe returns to FESPA Global Print Expo 2021 with the JFX600-2513, a new LED-UV large-format flatbed inkjet printer.
The past 18 months have been challenging but the theme of FESPA's Global Print Expo 2021 - Bringing Colour Back – seems fitting as we emerge from this unprecedented time. Bluer skies, greener pastures and golden opportunities are already evident in our industry and so I am confident we will all come through this with flying colours.



In fact, despite the financial and logistic fallout from the pandemic, the past year has been a year of growth for several markets. With the surge of people working and spending more time at home, interior décor and home textile printing saw significant growth. The textile market was already in the process of transitioning from conventional to digital printing for its many production and customisation benefits. However, the need for local, on-demand digital printing accelerated last year and with it, the requirement for Mimaki's textile printing technologies. Printers like the recently launched TS100-1600, part of Mimaki's entry level 100 Series, have helped open doors for printers looking to explore and take advantage of the versatility of digital printing. In fact, the difficulties in organising overseas imports became a cause for concern for many sectors and businesses are still facing the repercussions of significantly delayed shipments. Due to this, printers in all markets have moved production back to local areas and, as mentioned, this is where on-demand, digital production thrives.

The restrictions and regulations in place have also increased demand for protective and informative sign printing to advertise social distancing, while many of our textile customers also produced face masks and signage that could easily be removed and washed.

However, recent success can't all be attributed to solutions offered in response to the pandemic. We also saw increasing interest in high quality, full colour 3D printing for prototyping, medical models, and other applications. With the launch of solutions like the Mimaki 3DUJ-2207 - a new high-quality desktop system making its live exhibition debut at FESPA - 3D printing is more accessible than ever. As a result, a wide range of businesses eagerly anticipate the opportunity to introduce colour 3D printing to their offering once this solution is commercially available.

Demand for web-to-print and direct-to-shape industrial printing is also increasingly high. Mimaki will bring four brand-new high-speed, high-quality direct-to-object UV LED inkjet printers to FESPA – the UJF-7151plus II and the new UJF-MkII e Series. These cutting-edge printers deliver significant quality and performance benefits, enabling users to explore new applications and increase productivity.



In fact, Mimaki's FESPA booth won't be short of new never-seen-at-a-show technologies. The JFX600-2513, our new LED-UV large-format flatbed inkjet printer, takes Mimaki customers into new realms of high-volume UV printing. This model is engineered for high speeds and high productivity and offers printers a broader range of applications thanks to a wider range of ink types and increased media flexibility.

Of course, although some sectors of the industry have been bucking the trends or growing despite the economic challenges in recent years, many companies are still cautious and smaller businesses that are looking to expand are opting for equipment with a lower initial investment. This is where Mimaki's unique cross-platform development strategy comes in. This strategy allows us to adapt a specific core engine for different products, such as the 100 series, resulting in faster delivery of our products to the market at a lower cost.

Increasing efficiencies and automating production is also the key to success for many businesses who have survived and are now emerging from this challenging time. Over the past few years, automation is something Mimaki has had a clear focus on and many of our technologies support MDL (Mimaki Device Language) command, enabling them to be seamlessly integrated into a production workflow with other technologies and machineries.

So, just like many of our inspiring customers, Mimaki did not sit still during the last 18 months. FESPA will be our chance to showcase our extensive portfolio of exciting, cutting-edge technologies – many launched recently and therefore, never demonstrated at a tradeshow. It's an extraordinary situation to be in, but here we all are, and we are so excited to return to a exhibition floor and engage with our customers, industry colleagues and friends again. With the rainbow of success and innovation this industry has seen in the face of a time overshadowed by a very grey cloud, we are confident that, whatever the colour of the future, it is bright.

To find out more, visit Mimaki at stand 1-F45 at FESPA Global Print Expo 2021. Register now to attend and use code FESM126 to save €30 on your entry.
Interested in joining our community?
Enquire today about joining your local FESPA Association or FESPA Direct