Blog
The Diversified Development of the Digital Printing World with HanGlory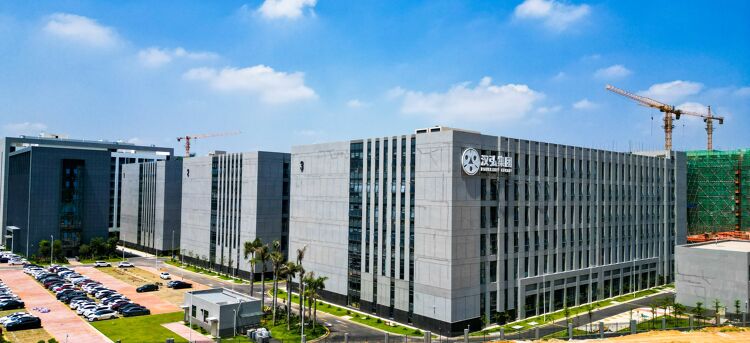 When the printing industry entered the digital era it also introduced on-demand printing, faster deliveries, urgent order support, reduced labour and minimal processes. All these factors contribute to faster delivery capabilities, more flexible production as well as offering more companies increased business growth.
More companies are becoming increasingly interested in the application of digital printing technology for printing in different market segments. An examples of this include advertising, textile, packaging, label, publication and even PCB industries, where digital printing technology is widely used. We are seeing across the industry that businesses are improving efficiency and that digital manufacturing is becoming more prevalent.

HanGlory Group accelerates the connection of the front-end and final-end interfaces of digital equipment, promotes the automation of multiple processes and creates fully automated intelligent manufacturing lines tailored to complex production environments. HanGlory Group has been in the industry for several years and offers the digital and automation of the whole line solution across several different industries.

Examples of HanGlory Group Solutions
In the UV industry, it has created a new automatic loading and unloading solution for the industry.

In the textile industry, it has achieved dual interaction between digital machines and Oval machines.

In the packaging industry, it has achieved a flexible combination of printing and slotting, die-cutting, pre-coating, varnishing, drying and stacking; in the label industry, it has connected the printing, flexo printing and die-cutting units as a whole.

In the publication industry, it has created a complete end-to-end solution from pre-press processing to printing, cutting and inking.

In the PCB industry, it innovates the application of "inline stream technology" to create a link between the pre-production and post-production processes.
By connecting the printing unit with other functional units in a multi-process automation, the production process is automated and intelligent, with upgraded efficiency and less labour intervention.

In addition, digital printing equipment manufacturers are improving the processing performance of their equipment via technical practices and efforts. Improving the printing speed, printing width, colour matching and reproducibility, as well as optimising the printing preparation are all key areas for equipment suppliers who hope to consolidate and enhance their position in the digital packaging printing market.

By evolving digital printing equipment with automated, connected front-end processing solutions, our customers' digital printing equipment investments will be more efficient and cost-effective. For example, for the unique application of the South American market - tinplate is a relatively heavy material, but we can use UV digital printing equipment to achieve stable digital printing. The fully automatic loading and unloading system that match the front and rear can easily realize the loading and unloading of heavier materials such as metal plate. For customers, this is undoubtedly a key investment that is more convenient and saves labour and time costs.

We provide comprehensive solutions from equipment, software, ink, accessories and professional services, our goal is to enable our customers to serve their customers in a way covers all over the aspects, not only to solve the needs of scattered orders such as proofing and short editions, but to deeply tap the potential of digital printing, making it possible for infinitely changed design and customers industrialization, customization, personalization, multi-versioning, fast delivery, etc. with strength to help our customers to boldly open up a broader order market.

Visit HanGlory at FESPA Global Print Expo 2023, Europe's leading printing and signage exhibition will reunite key industry professionals, allowing them to discover new perspectives with face-to-face business, accessing the latest innovations and trends within the printing sectors, all whilst enabling valuable networking and business building opportunities. Visit from 23rd – 26th May at Messe Munich Germany. Register now for your entry ticket.
Interested in joining our community?
Enquire today about joining your local FESPA Association or FESPA Direct