Blog
SZSDT Textile Workshop 2020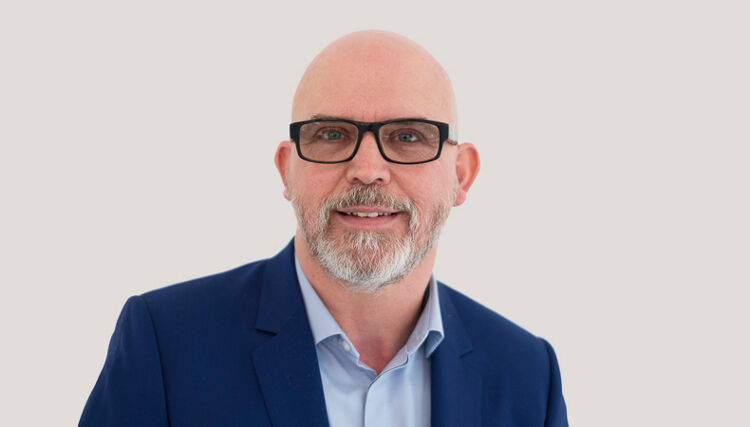 Graeme Richarson-Locke discusses his experience at the SZSDT Textile Workshop 2020, a two day workshop in Most Pri Bratislava that took place on the 21st and 22nd February.
After just returning from FESPA's Slovakian Association SZSDT's Textile Workshop 2020, I'm once again reminded of the importance of meeting with our peers to understand printing techniques and their diverse applications. During this two-day workshop in Most Pri Bratislava, we set ourselves the task of creating textile transfers using the latest technology from Ricoh, Coveme and Magna Colours.

The discussion began at the end of last year when I visited Ricoh's Customer Experience Centre in Telford to propose an opportunity to work with Rudolf Jancovic at KASI AS, a respected, Slovakian supplier of screen and digital imaging systems and consumables to demonstrate a hybrid approach to transfer production. The team at Ricoh led by Marcus Honda, the Deputy Manager ofEuropean Customer Support Section at Ricoh extended a warm welcome, who was keen to gain feedback from the market and as a result decided to develop the programme. When you visit the Fogra Certified CEC at Ricoh you experience an extensive portfolio of print production systems, from direct to garment, UV flatbed, to Latex and toner-based transfer. In addition, you will see the wide range of production sheet-fed printers and the latest web-fed high-speed continuous inkjet printers that this innovative global business has built. Ricoh's recent acquisition of ColorGATE promises to strengthen their workflow offering and lead onto an ecosystem of imaging to suit almost every industry requirement.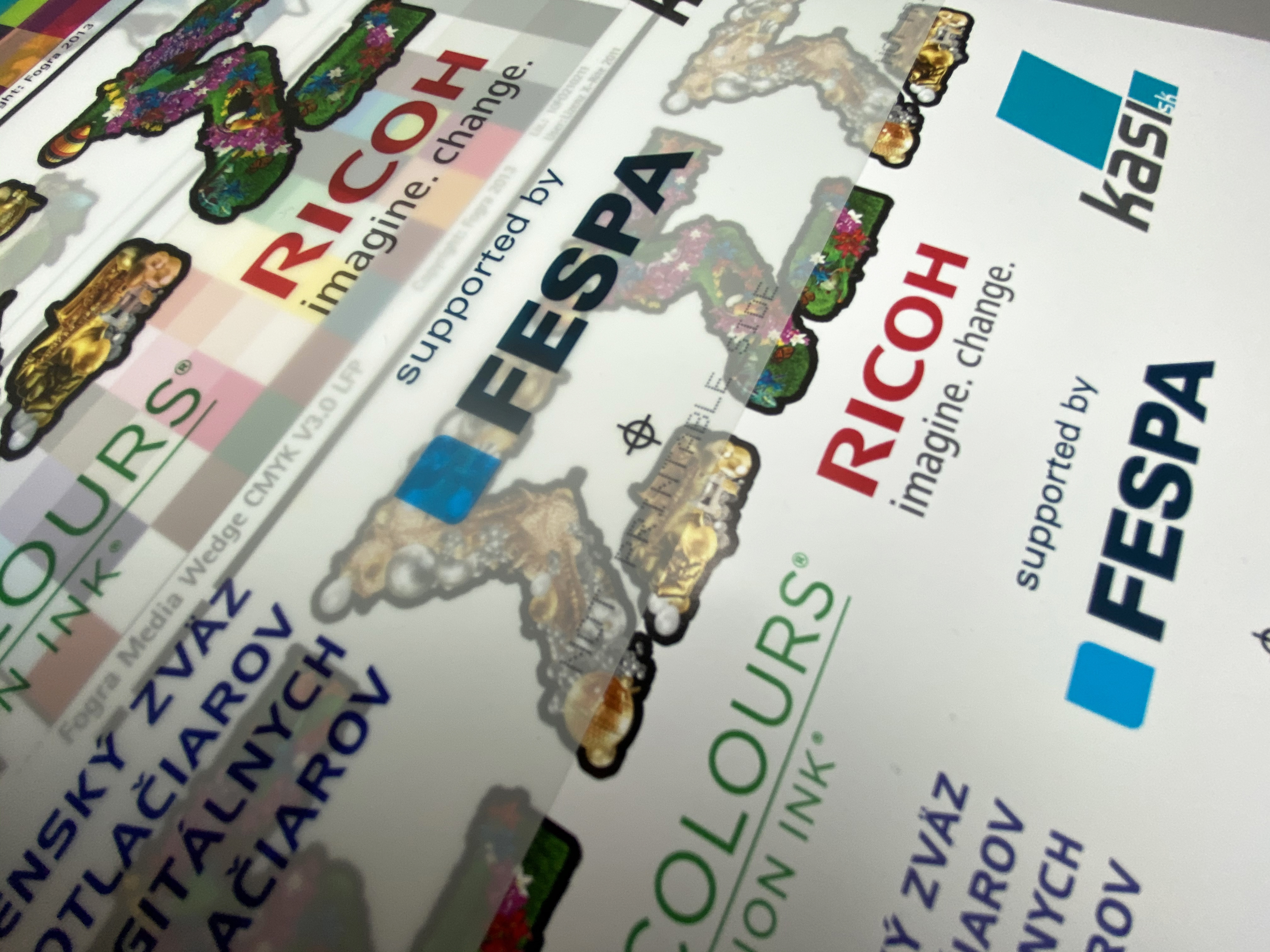 Vic Moore, Ricoh's Production Senior Engineer and Andrew Wheeler Ricoh's Media Qualification Technician were assigned the project and brought their combined60 years experience at Ricoh (RPL). They began testing KTR polyester film from Coveme through the Ricoh C5200s A3 toner printer to establish the optimal temperature bandwidth for toner fusion and its subsequent heat pressing onto clothing. During their preparations, Rudolf Jančovič and Igor Malý from KASI and Ricoh Slovakia installed the production system for the practical demonstrations.

FESPA's Slovakian Association, SZSDT lead by Ľudovít Bartoš garner the support of textile printers in Slovakia, Czech Republic, Poland and Solvenia and ensure a decent number of delegates bought tickets for the Workshop.

On Friday morning we were really pleased to see over 50 participants arrive for KASI's inimitable warm reception and shortly after Ricoh completed their first presentation. Ricoh discussed their structure, their innovative product range,their media testing and qualification process to develop and deliver rigorously tested print solutions.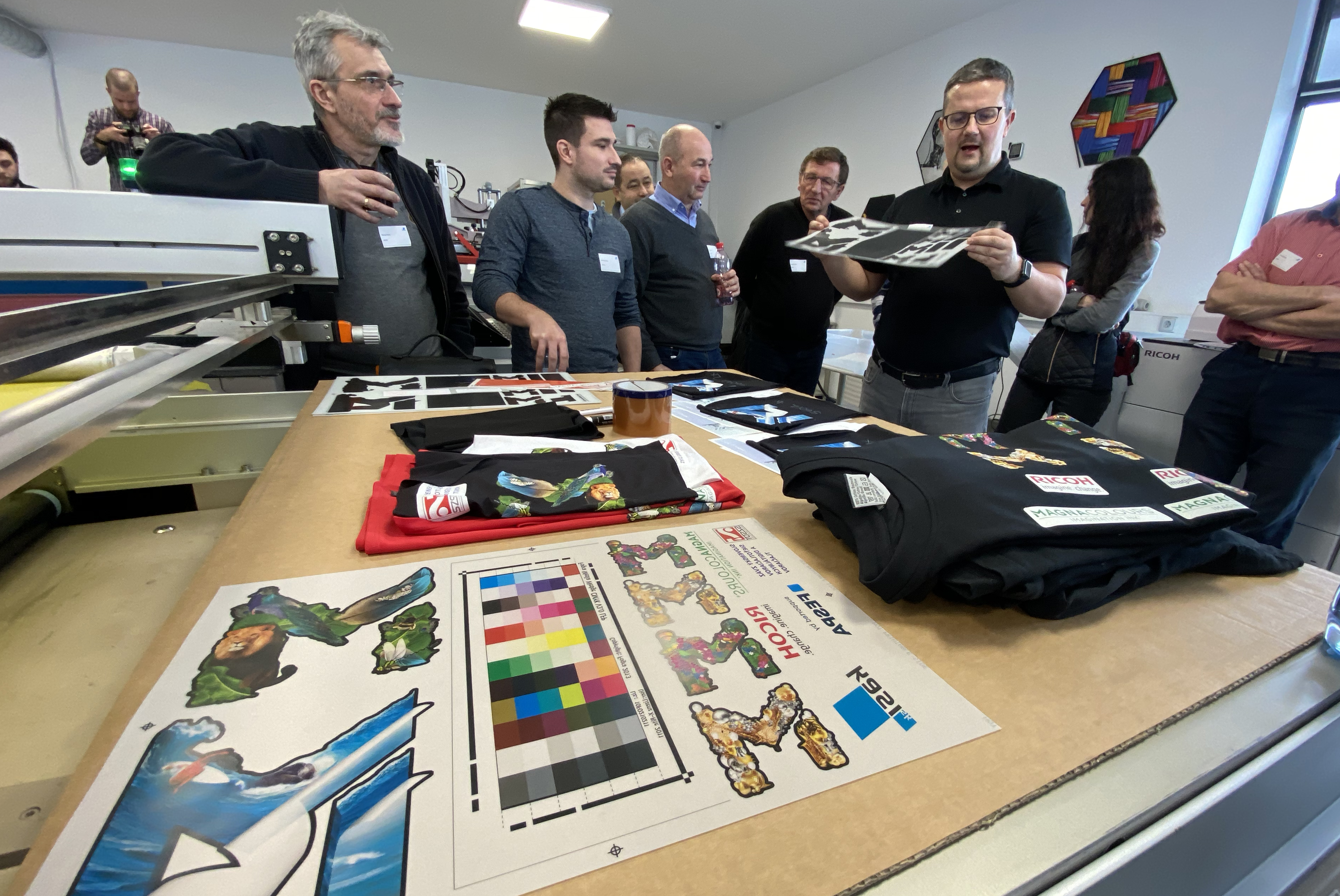 This detail included all the information gathered during trials to validate the correct process settings and colour management. They shared interesting information regarding the impact on colour gamut of the toner fusion and transfer processes. During the media qualification process they conducted a range of tests covering fusability, image quality, feeding performance and image dimensional stability. Of course, using a polyester film-based transfer medium offers a high level of performance across these metrics. The production tests indicated a decent gamut volume is achievable that certainly extends beyond Fogra 52 which is an important consideration when pleasing fashion clients. Regarding wash test results KASI processed numerous samples using different temperatures. The results clearly show that if you're proposing a 40◦C cycle it will take up to 10 cycles before you notice any significant image degradation. The cold split transfer process was achieved using a temperature range of 130-150◦C which is useful when addressing issues like dye migration from sublimation polyester. The C5200s printer is able to run up to 80 A4 pages per minute which offers decent throughput, although this can be increased by choosing a higher volume machine where the C9200 can hit 135 pages per minute.

Once the Ricoh demonstration was completed, the next stage was to screenprint Magna's water-based white transfer ink and adhesive powder to the printer transfer sheets. This process offered a soft-feel combined with high opacity when printed through a 65 t/cm mesh. With a two-pass process, the transfer adhesive was applied and the sheets were cured using an M&R infrared dryer before cooling.

The next stage was to transfer onto a range of cotton and blended fabrics using a clamshell heat press. This cold split process is easy to master leading to a very high resolution, wide-gamut image results that offer a high-quality proposition to clients with the advantage of long shelf life and transfer to a variety of garments, hats and shoes and anything else that will fit under a heat press at 130◦C without damaging the material.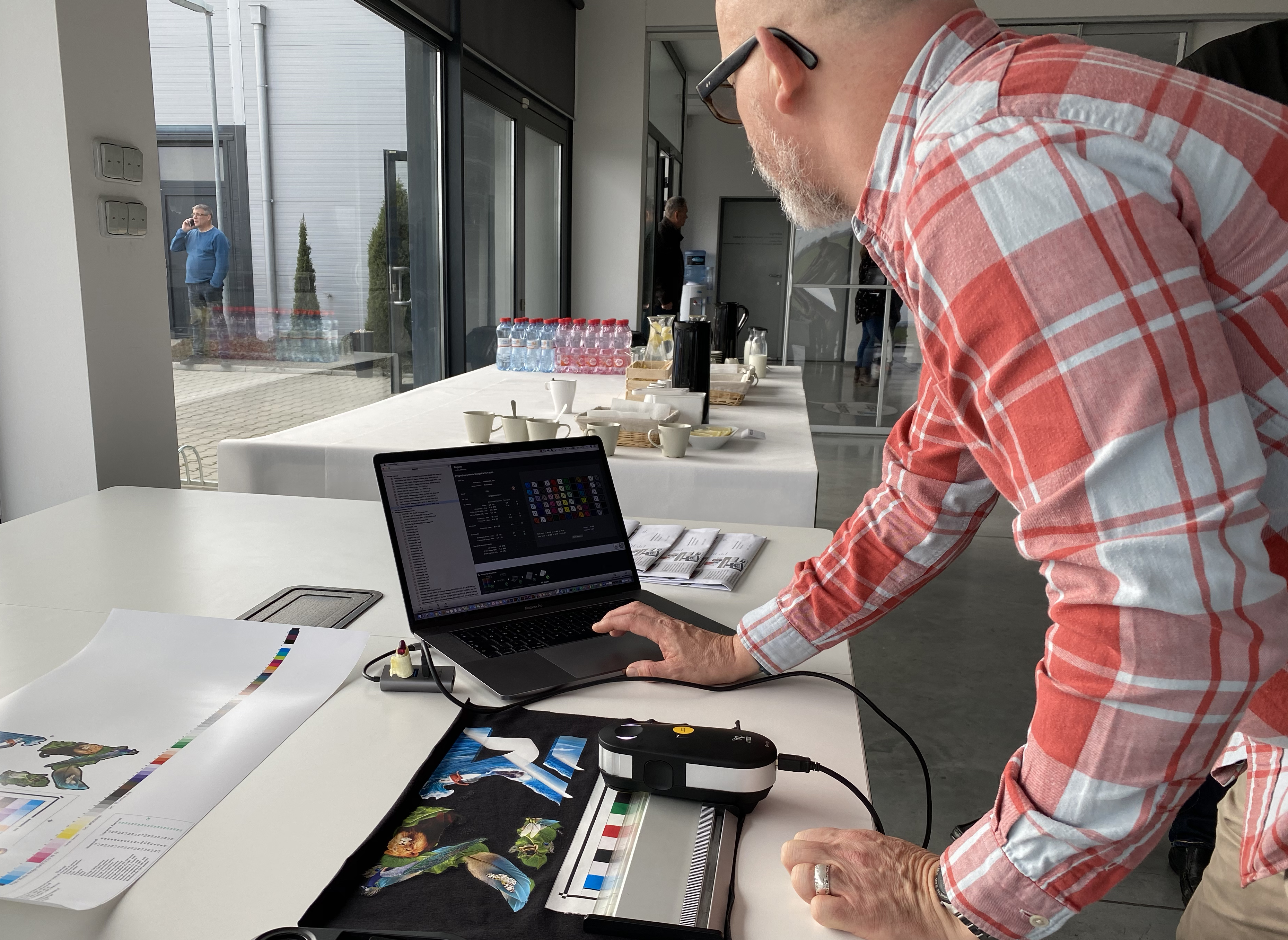 Delegates were given a break from the technical printing and processing demonstrations where I presented on what I've observed as the three key trends impacting speciality print businesses. The opportunity to grow your business through process automation has been underway for many years, however, software automation has really shifted-gear since the use of API's has allowed workflows to be connected. After spending some time on this topic we moved on to Colour Management and the key considerations as to why it affects every stage of production and enables streamlined efficient printing where 'printing the expected' leads to better outcomes for all stakeholders. Finally, I offered my view on the value of using the United Nations 17 Sustainable Development Goals as a universal benchmarking tool to demonstrate business achievements toward the ultimate aims of a circular economy and a more sustainable future. I gave examples of print and packaging businesses that have fundamentally changed energy generation and process waste in digital and screen imaging. The message was one of hope through hard work to achieve higher levels of growth with responsibility.

The first day was very interesting and delegates were very engaged which is always rewarding. Delegates asked lots of tricky questions which lead to a very engaging discussion. The day was concluded with a bit of down-time before everyone enjoyed an evening of bowling, table football, billiards and of course food, beer and banter.

The focus of the second day was to review the print results from the first day. We included a Fogra LFP media wedge to QC the results from the process on the sheet. Visual appraisal is more forgiving and subjective, so adding in measurable patches would allow us to discuss the output in more detail. The printed results looked great which was encouraging, although the measured results revealed the need to create a new custom ICC profile. This would reduce the ΔE00 deviation and improve the results further.

Following another impromptu presentation on the X-Rite i1 Pro2 spectrophotometer and the use of i1Profiler Publish software for data analysis, the delegates who'd been less familiar with these tools were enthusiastic in gaining more information regarding where they could integrate the process into their print businesses. Luckily we had Ľudovít Karpinský, of Typoset a very experienced printer, lecturer and colour management expert available to answer the more complex questions in Slovakian. FESPA are now preparing to support the FESPA Colour Champion Workshop in this community that will be hosted by SZSDT our Slovakian member association with ľudovít Karpinský at the helm.

To conclude, I spent my final evening receiving a tour of Bratislava's historic monuments and enjoying dinner with Ľudovít Bartoš and Rudolf Jančovič before coming back home.
Interested in joining our community?
Enquire today about joining your local FESPA Association or FESPA Direct