Blog
Success for the first Panhellenic Congress of Graphic Arts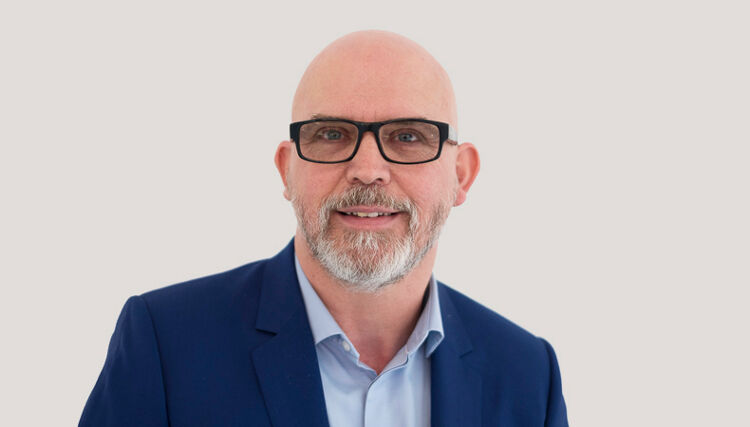 FESPA's Technical Support Manager, Graeme Richardson-Locke and FESPA's Associations Manager, Emma Tuddenham attended the first Panhellenic Congress of Graphic Arts in Ioannina Greece and share their experience.
FESPA's Greek Association, HELSPA, Helgramed and the University of Ioannina worked together to launch the very 1st Panhellenic Congress of the Graphic Arts at the University of Ioannina in Northern Greece. Myself and FESPA's Associations Manager, Emma Tuddenham attended where we presented and participated in the event.

The opening ceremony was officiated by the Mayor of Ioannina, the Rector of the University and numerous other dignitaries from the Greek church, politicians and the military. Emma Tuddenham presented and conveyed FESPA's gratitude at being presented with such a warm and generous welcome for supporting the event.



Caption: Emma Tuddenham, FESPA's Associations Manager with Fontina Lombardias the President of HELSPA and guest at the opening of the museum

The first part of the event featured the opening of the Museum of Typography and Graphic Arts Technology in the University which included an impressive collection of historical printing equipment. We saw Monotype and Linotype type-setting machines, antique gallery cameras, letterpress printing machines and several typewriters. There was also an extensive collection of printing ephemera including intaglio plates from the first ever book published about the Olympic games in Athens.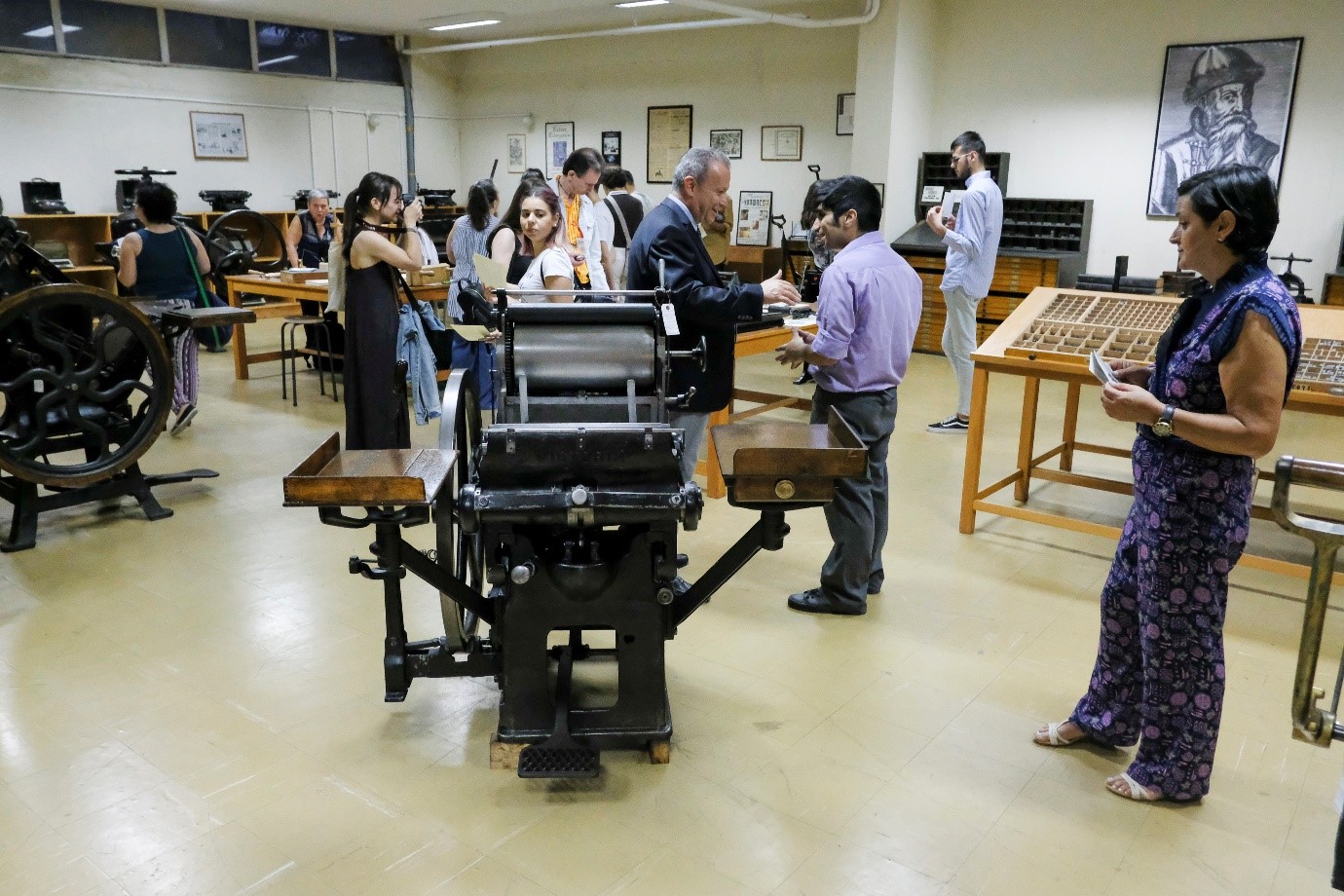 Caption: Visitors walking around the printing museum

There were demonstrations of book-binding, letterpress printing and lively discussions amongst the many enthusiasts that drank wine and exchanged stories of their time in print.
I was very impressed meeting the professors, technicians and Association members who volunteered their time and worked tirelessly to commission the collection and to restore the numerous machines back to working order. Considering that they had full schedules with teaching and researching to fulfil, this was an impressive feat. The collection that was presented only represented a mere 10% of the entire inventory that was donated by Georgios Ploumidis, a professor of modern history in Greece. Perhaps the reason behind why it drew so much attention was because it is one of the largest historical printing museums in the world.

After the drinks reception our hosts took us to a restaurant in the heart of Ioannina for a feast of local cooking. It became immediately apparent that the delegates shared their enthusiasm for getting together and discussing their experiences and ideas of how to grow the Greek print market. The country experiences significant economic challenges and the members of the Greek trade associations are working hard to see past the painfully high levels of corporation tax and the lack of available lending for investment. Their grit and determination will see them through to better days.



Caption: Lake Pamvotis, Ioannina

We were pleased to visit Ioannina with its 120,000 community on Lake Pamvotis amongst the mountains of northern Greece. The large University town had a walled castle and lakeside entertainment. During the first day of the Congress, myself and Emma delivered our keynote addresses. Emma's review of the FESPA Print Census demonstrated key trends and findings all which point to visit the next FESPA Global Print Expo 2019 which will be in Munich. She once again offered the support of FESPA in assisting HELSPA in their mission to sign up new members and to provide useful benefits to the Greek screen and digital print community.


Caption: FESPA's Associations Manager Emma Tuddenham presenting

I went on to present my paper on quality control in wide-format inkjet and screen printing. I expressed my opinion that process control leads to faster production times, less waste and more predictable results. We looked at various key areas of each production stream, colour control, ink adhesion and lightfastness. We are perhaps more familiar in the wide-format and screen printing community, there are challenges around printing on a wide variety of materials using a broader range of inks than our commercial print counterparts. The audience included printers, graduates, post-graduates and academics. All seemed to appreciate my approach that featured examples of added value print finishes. I showed case studies of thermochromic or heat and reveal inks, fragrance burst inks, UV reactive inks, multilayer silicone inks and even RGB iridescent process printing on black stocks.

After my presentation, Dr Ivana Ziljak-Stanimirovic from the Faculty of Applied Arts of Zagred University presented her paper on her patents for near-infrared imaging that she has applied in textile and graphic applications. Her method is based on the fact that similar colour pairs exist that look almost identical under standard lighting but differ when exposed to the near-infrared spectrum. She demonstrated applications for security and anticounterfeiting uses. By integrating this technique into standard artworking it becomes possible to make text messages appear that are otherwise invisible.

The following presentations were based around topics of typographical history including interesting material on the past and typography in the future by Professor Klimis Mastoridis from the University of Nicosia in Cyprus. The afternoon sessions featured material delivered by speakers from The National Printing House of Greece and the Bank of Greece which featured the intricacies of the printing requirements for bank note production.

Since the first day was the only day to have simultaneous translation into English we decided we would reluctantly take our leave. The next day featured presentations from printers in the packaging and label industries who covered topics from expanded gamut CMYKOG printing, 3D printing and cost accounting systems.

The final two days of the congress focused on ground practical workshops in both screen printing and offset litho printing.

Before we returned to FESPA's Head Office in Dorking, England we further discussed the ambitions of the Greek Association and how FESPA will continue to support their efforts in mobilising the print community.

This trip, once again reinforced my belief that experienced printers and new recruits should meet locally to discover what they can learn from those who are willing to share their experience to secure better future business opportunities.

Interested in joining our community?
Enquire today about joining your local FESPA Association or FESPA Direct