Blog
Selling experiences: Print's potential in the new world of retail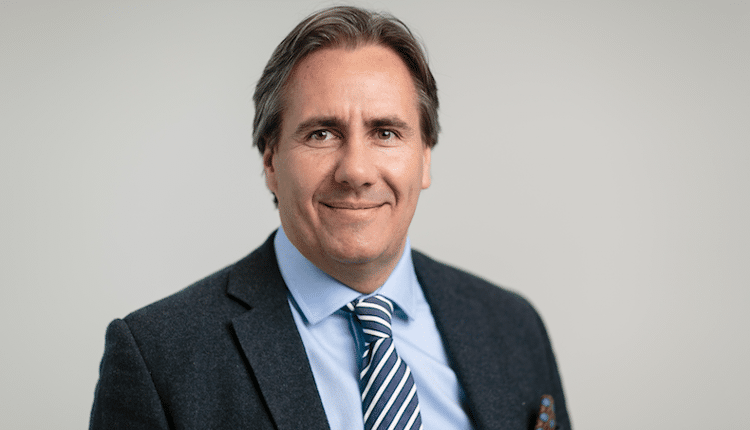 In a digital world where so many of our interactions are virtual, we're increasingly craving richer experiences in our everyday actions.
Today we can talk, work and shop anywhere with a good WiFi connection. In turn, our expectations of the physical spaces we occupy for work and play, life and leisure, are evolving.
The retail world is one example. We're all aware of the growing trend to online shopping, and there's no doubt that, as brand owners make online experiences more effective, this is likely to continue. But real, 'bricks-and-mortar' retail spaces are still critical to sales for the majority of retail brands, and they are still willing to invest in the space and staff to support this physical presence.
What is changing dramatically is the consumer's expectation of the retail environment. These days, when we venture into the physical world to shop, it's less about the buying transaction alone. We want to touch and feel products, perhaps to interact with experts, but – most importantly – to be inspired and even entertained.
Creating brand experiences
Whether we're browsing or buying, brands are becoming increasingly conscious of the need to transform their shops and showrooms to create memorable, on-brand experiences that engage the prospective buyer in a completely different way. They want to appeal to multiple senses, to create brand affinity at a level that an online purchase simply can't.
'Experience selling' is about building emotional connections between consumers and brands, telling a consistent brand story across all touchpoints, and making the interaction memorable. Brands like Apple understand this, and it's good for their bottom line. Memorable consumer experiences command enviable brand loyalty and can justify substantial price premiums.
This evolution of retail spaces sits within a wider trend to 'omnichannel' selling. This seeks to optimise and unify the customer's brand experience as they move between online (digital marketing, website, social communities), physical media (direct mail, catalogue, brochure, customer magazine), and into the retail environment itself (street, mall, store).
Even for less established brands, creating a physical brand environment and delivering an impactful experience for shoppers can be valuable to build awareness and cultivate interest and 'talkability', or to test the market's reaction to a key product launch.
This is motivating a sharp rise in temporary 'pop-up' shops, for example as pilot or concept stores. These give brands an opportunity to put their wares in front of shoppers for a time-limited period, for a controlled investment. Pop-up spaces are also increasingly being occupied by more prominent brands and populated with creative, experiential 'installations' to drive footfall to nearby stores, complementing other more conventional marketing channels.
An opportunity for print to create value
The great news for the speciality print community is that this trend to creating immersive retail experiences represents an enormous opportunity for digital print service providers (PSPs) to create value for customers.
Those of us with heritage in retail graphics already enjoy strong relationships with retail brand owners. We understand the power of impactful visual communications to influence and motivate purchase.
Our knowledge of colour means we can create consistent visual branding with all manner of materials and for all sorts of environments. From the streetscape through to the store, we have the skills to build seamless brand experiences that engage the consumer from the moment they step outside their home.
With the range of printed applications we can now produce digitally, and the growing spectrum of printable materials available today, we can help retailers to deepen the experience beyond simple POS. Customised wall coverings, fluid soft signage, floor and window graphics, decorated furniture, soft furnishings…the opportunities are virtually limitless.
For retailers, speed to market is critical to success. They are increasingly looking for the flexibility to adapt retail experiences to reflect seasonal campaigns or in response to competitor activity.
Again, we're best placed to respond: digital technology empowers us to be ultra-responsive service businesses, slashing lead times and giving retailers the just-in-time solutions which their competitive markets demand. This can also be a real advantage to the small, local PSP, over the volume producer. They have the proximity to be fast and flexible, and the local knowledge to add creative and tactical value.
Of course, in today's multimedia environment, it's not only about print. Those of us with knowledge of illuminated signage can advise – for example – on effective lighting and integrate printed graphics with digital media solutions to deliver programmable, dynamic content, perhaps adjusting promotional messages according to the time of day, or to highlight 'spot' promotions.
From print service provider to valued partner
By honing our creativity and building out our capabilities to develop comprehensive retail design concepts, we can take the significant step from 'print service provider' to being a valued partner in the marketing ecosystem. This brings about an important shift away from price-centric 'square meter' business. Instead, our financial reward can be based on the added value we create for the customer, and its impact on sales.
But we will fail to take advantage of this opportunity if we assume that brand owners understand our capability to transform and create differentiation for them. They need us to show them how we have innovated as an industry and what we are capable of today.
We need to be proactive and consultative, sharing information, expertise and ideas generously, showing them examples of our work or of projects realised by other companies. Our goal must be to inspire them and get them thinking differently about the possibilities for their brand.
We need to advise and explain our production methods. We must show them the pros and cons of different materials, and advise on installation, whether we are handling the entire project or delivering assets for self-installation by the retailer.
It's time to engage in a different kind of conversation with your retail customer. Stop selling 'print' and start selling unforgettable customer experiences that will give them the competitive edge they dream of.
Interested in joining our community?
Enquire today about joining your local FESPA Association or FESPA Direct