Blog
HEXIS celebrates its 30th anniversary at FESPA 2019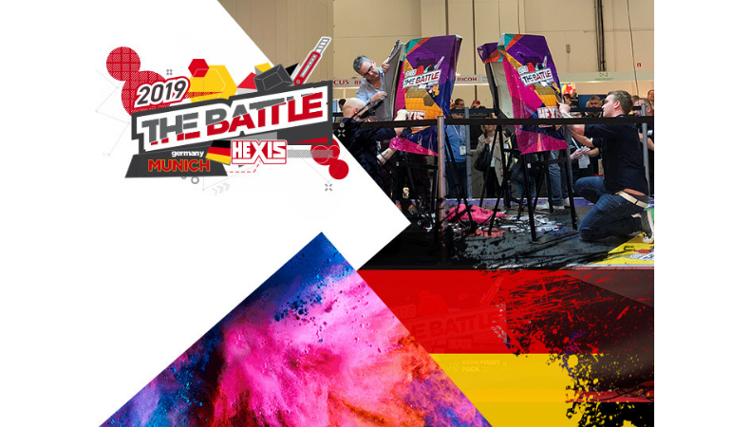 HEXIS will be attending FESPA Global Print Expo 2019 with two main objectives in mind, to celebrate its 30th anniversary and to demonstrate its commitment to design and innovation.
For the third consecutive year, HEXIS will be a Platinum sponsor at the Global Print Expo 2019, the leading event for screen, textile and large-format digital printing, taking place in Munich from 14 to 17 May.

HEXIS is one of the most popular manufacturers of self-adhesive film for its product quality. HEXIS was founded more than 30 years ago in the advertising sign industry and has established itself as a global leader in the automotive and public transport sectors.

On its stand (A4-M50), HEXIS will be presenting a complete range of solutions that help optimise creative potential and productivity, emphasising in particular its already broad product portfolio for markings, signs and vehicle protection (BODYFENCE).

The many innovations include carbon, rainbow and chrome effects within its car wrap range, as well as the introduction of its HEX'PERIENCE service offer.

This service is unique in the market and gives all decoration professionals free access to a huge online library of HD textures, which can be downloaded at https://www.hexis-graphics.com/en/hexperience/ and be adjusted to suit the individual's taste.

Once printed on any HEXIS printable film, these super-realistic textures (wood, wallpaper, concrete, tiles, etc.) can be perceived both visually and haptically when combined with a textured laminate film.

Ideal for the personalisation of any object, furniture, wall, sign or vehicle, they are easy to use and cost-effective.

HEXIS will also be showing its printable film THE190EVO. This low tack, high performance film features the recently developed TAKE HEAT EASY technology, which is currently revolutionising application techniques.

Visit the HEXIS stand to find out how quick and easy the installation of THE190EVO is, even for beginners. HEXIS has always helped train installation personnel and enhance their technical skills. This is why the company is once again organising its now-famous "The Battle" contest on its stand, where the best installers battle it out.

Interested in joining our community?
Enquire today about joining your local FESPA Association or FESPA Direct