Blog
Garment production and digital technology – a winning combination for post-COVID business recovery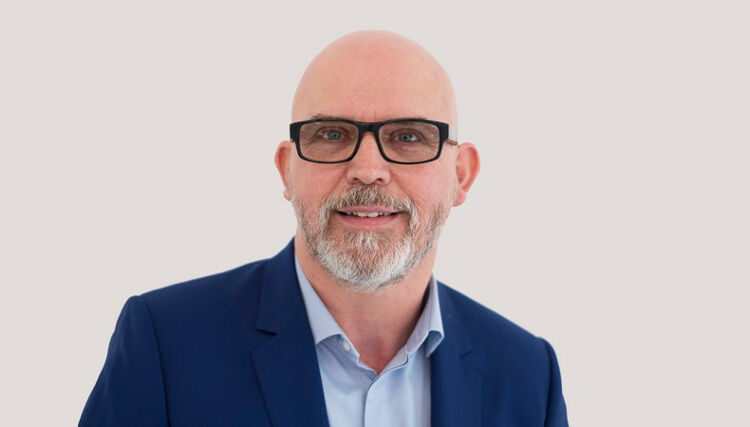 Graeme Richardson-Lock discusses how the impact of COVID-19 has intensified disruptive changes in the garment printing industry
Like other industries, the textile printing market has been taking significant steps towards adopting new technologies aimed at addressing the demands of a new generation of consumers. Apparel brands were already refining their offering and supply chains were evolving to more effectively serve customers who like to shop both online and in bricks-and-mortar stores. The future was looking particularly bright for the textile printers that were ready to embrace new possibilities, especially the ones offered by digital technology.

And then the coronavirus crisis happened, impacting retail to its core, with aftershocks felt across fashion supply chains and workforces around the globe. But the truth about COVID-19 is that it has simply expedited and intensified disruptive changes in the fashion textile and garment industry that were already underway.

Fashion was already going through its own process of digital transformation, but now the circumstances have dictated that new business models need to be embraced faster. Agile response, flexible adaptation and speed of execution are no longer strategies exclusive to nimble start-ups and small apparel brands, but mission-critical business requirements for survival.

Done right, digital business models can unlock radical business growth potential, which is why embracing a digital mind-set is likely to be the first stop on the road to recovery for most businesses. This is especially relevant to enterprises operating in fashion textiles, including garment printers.

The sheer volume of orders placed online during lockdown signals an acceleration towards online purchasing. For example, according to BusinessInsider.com, during lockdown in the UK, online demand for t-shirts, formal shirts, jumpers and assorted top-half wear rose by 167% compared to the same time last year.

This type of micro-trend puts new pressures on supply chains to be far more agile, and to dynamically adapt manufacturing volumes and stock levels to sudden shifts in online buying patterns. In turn, this exposes the flaws in traditional manufacturing and warehousing models and highlights the substantial commercial advantages of short-run, just-in-time and pure on-demand manufacturing using digital processes.

If apparel brands are to adapt to these buying trends, and minimise the inherent risks in their supply chains, there are two key areas they will need to invest in: automation and nearshoring. In recent decades, when it comes to delivering mass product, the global apparel industry has become overwhelmingly reliant on low-cost Asian sourcing.

With a global pandemic exposing the flaws in off-shoring, and more customers expecting next-day delivery of customised purchases, fashion brands are likely to look into near-shoring as a preferable alternative. Meanwhile, deploying market-ready, fully-automated solutions for key stages of the value chain (printing, cutting and stitching) can ensure that turnaround times are kept short and efficient.

And the impact of the crisis on conventional retail is likely to accelerate adoption of digital tools like 3D look apps, virtual changing rooms and personalised design, as fashion brands seek to improve the shopping experience via our smartphone screens. This will further intensify digital transformation, provoking increased demand for mass customisation and personalisation. Here, digital direct-to-garment (DTG) printing has a vital role to play, as the ability to custom print just one or hundreds of items of clothing with different designs using a single production device offers a host of new business possibilities for garment printers to capitalise on.

As is the case in most industries experiencing digital disruption and swift growth, competition will be stiff. This includes printers that have not traditionally operated in the garment industry looking to diversify into DTG solutions, as well as a generation of digital native companies that have their roots in e-commerce. The business model is ripe for new entrants and success will depend on each company's ability to address buyers' changing needs and expectations, offering consistent quality, unique products, flawless ordering processes and super-fast, efficient delivery.
Interested in joining our community?
Enquire today about joining your local FESPA Association or FESPA Direct