Blog
Focus on consistency as PSPs build digital capacity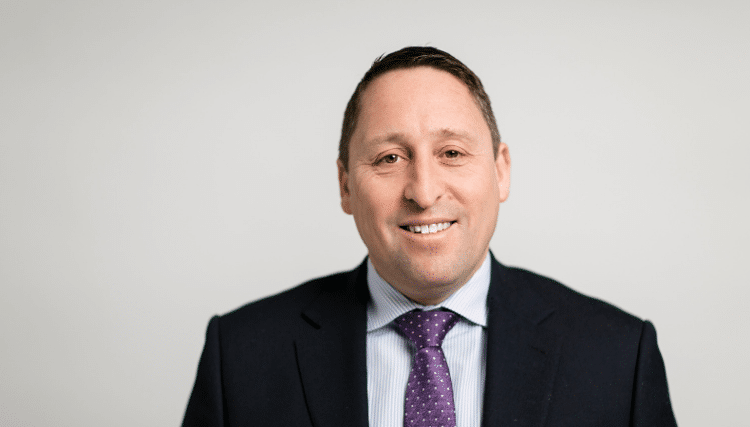 Sean Holt discusses the importance of digital technology for print service providers who are looking to optimise their productive capacity, diversify into new markets and develop innovative applications.
It's no secret that digital technology has been one of the most significant drivers for change in the speciality print sector over the last decade. Print service providers (PSPs) and sign makers continue to look to digital production solutions to help them optimise their productive capacity, diversify into new markets and develop innovative applications.

Looking back at the findings from our first global FESPA Print Census in 2015, it was clear then that digital print technology had established itself as the main enabler of change for print businesses. Fast forward three years to 2018 and the results from our most recent Census confirm that digital technology investment has been the foundation, not only for change, but for measurable business growth. Digital technology has been critical in helping PSPs rise to escalating customer demand for faster turnaround, shorter print runs and just-in-time delivery.

The 2018 findings show us that digital production is set to dominate wide format print revenues in the future. Respondents expect digital wide format to grow its share of their revenue from 44% today to 53% within 24 months, rising to 59% for signage and graphics businesses. Unsurprisingly, this projection was reinforced by the visitor data from FESPA Global Print Expo 2018 in Berlin, where 44% of all visitors mentioned digital technology as their primary focus.

Any regular visitor to FESPA events in Europe knows that the digital print area of FESPA exhibitions has grown exponentially, to the point where digital technology now dominates our Global Print Expo and has eclipsed the need for a stand-alone FESPA Digital event. We've witnessed a seismic shift in emphasis from analogue production to digital, which has opened up many exciting avenues for PSPs, not only for more flexible on-demand production but also to pursue revenue opportunities arising from macro trends such as mass customisation.

What's interesting in our latest Census findings is the renewed emphasis among PSPs on building production capacity; 54% of respondents cite this as their main motivator for capital investment.
The revived focus on productivity is also reflected in the fact that faster printing speed is still the primary criteria for 63% of PSPs when choosing new output technology. Clearly, demand for speciality print is buoyant and PSPs are investing to ensure that they have the firepower to fulfil their incoming orders within the tight timescales now demanded by customers.

The trends in terms of digital technology choice remain consistent in favour of UV, latex and direct and dye sublimation, balanced by sustained decline in interest in solvent and aqueous technologies. In the sign and display segment, more than one in four FESPA Print Census respondents was expecting to buy a flatbed or hybrid UV-cure inkjet printer, and almost one in five was looking to buy a roll-to-roll device. Clearly, hardware purchases still loom large in many investment plans.

Back in 2015, capacity was only the priority for a third of respondents, at a time when diversification into new application areas was 'front of mind' for most speciality print businesses. The applications mix continues to change, but the pressure to invest to fuel diversification is apparently being overtaken by the paramount importance of keeping customers happy.

But one of the stand-out findings from our 2018 research was the increased focus on product quality, which underlines an important point. Adequate production capacity is fundamental, but when throughput volumes increase and pressure on turnaround times intensifies, PSPs cannot afford to be in any way complacent about customer satisfaction. The reality is that there is still substantial capacity and price competition in the market, and customers who are disappointed don't have to look far to find alternative suppliers with similar production capabilities.

This truth is clearly hitting home with print businesses. The Census shows us that PSPs are increasing their spend on technology and training in quality control, web to print, colour management and cloud-based content management, all of which can make for more frictionless interaction between customer and PSP, as well as contributing to greater consistency. One in three of the businesses we questioned was planning investment in software to improve quality control. We can take that as a welcome signal that the wide format printing community is adopting some of the best practices of small format print businesses.

Across many industries there is evidence that customer expectations of their interactions with suppliers are changing. Buyers are increasingly intolerant of suppliers who under-deliver, especially in time-sensitive supply chains. It's natural then that digital process optimisation will continue to be a force for evolution in print, as in so many other manufacturing and service sectors.

As we begin the journey towards FESPA 2019 Global Print Expo in Munich (14 to 17 May 2019), it will be fascinating to see whether this increased emphasis on consistency and quality of product is reflected in the technology innovations making the headlines in May 2019, and in the investment priorities of our visitors another year on.

Interested in joining our community?
Enquire today about joining your local FESPA Association or FESPA Direct