Blog
FESPA team meet screen and digital printers in London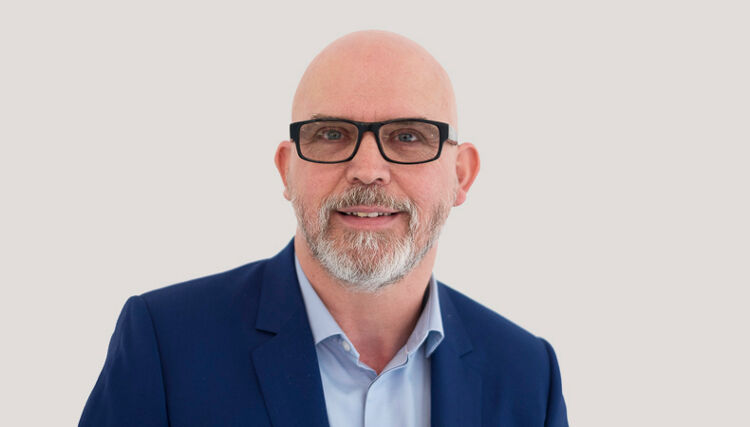 Graeme Richardson-Locke shares his experience visiting various London-based screen and digital printers with new FESPA staff to learn more about the print industry.
When new team members join FESPA, they are not always as lucky as myself to have spent their careers in the print industry. The solution was to gather our newest members to meet some willing printers to attend a production tour.

On this occasion, I organised a trip around East London, from Bromely-by-Bow to Dalston to meet Las Barrow of Augustus Martin, Dak Patel from Small Products and Kate Higginson at Print Club London. As one of the industry heavyweights of in-store display and outdoor advertising, Augustus Martin kindly gave our new team members the opportunity to see and experience what a respected creative print business looks like.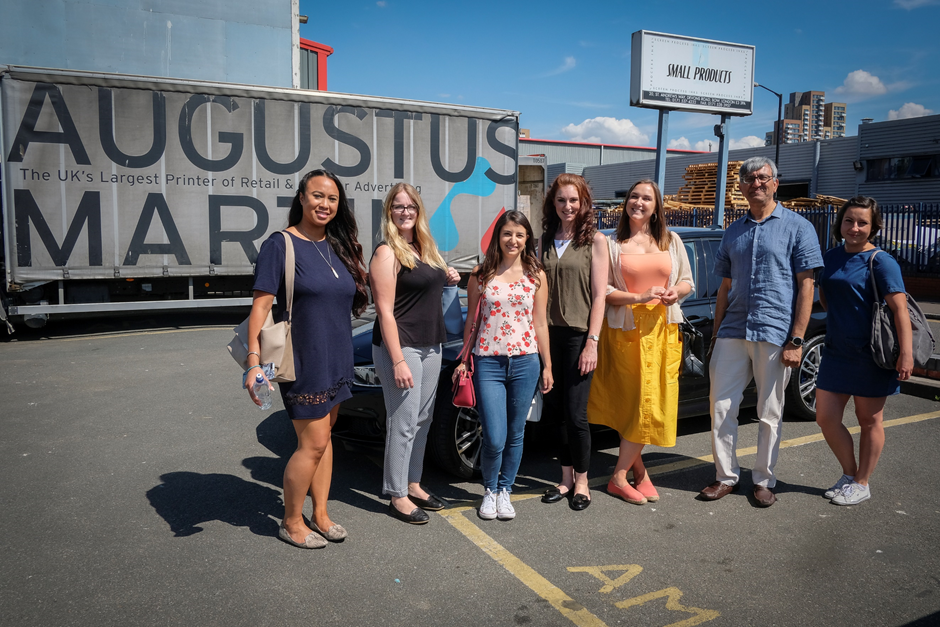 Caption: New FESPA team members visit Small Products with Dak Patel

The first stop on our tour was to visit Small Products who are the screen and digital ink maker adjacent to Augustus Martin that has been operating since the early 1980s. Our guide was Dak Patel who manages the business. Dak took time to show the team the production process from raw materials to finished inks. The complex chemistry behind this was revealed and the wide variety of blending, milling and quality control processes helped us appreciate that this is a highly skilled business.

Afterwards we spent some time in the lab where ink formulations are evaluated and colours are proofed. Of course the colours have to be signed off to agreed ΔE colorimetric tolerances and checked under the appropriate lighting condition once printed through the correct mesh. Dak showed us the impact on colour accuracy when matching under TL84 for in-store display and if an incorrectly specified D50 light source was used. The characteristic of metermarism was cleary demonstrated and the importance of agreed specifications were reinforced. Perhaps the key message here is that quality is not accidental but engineered.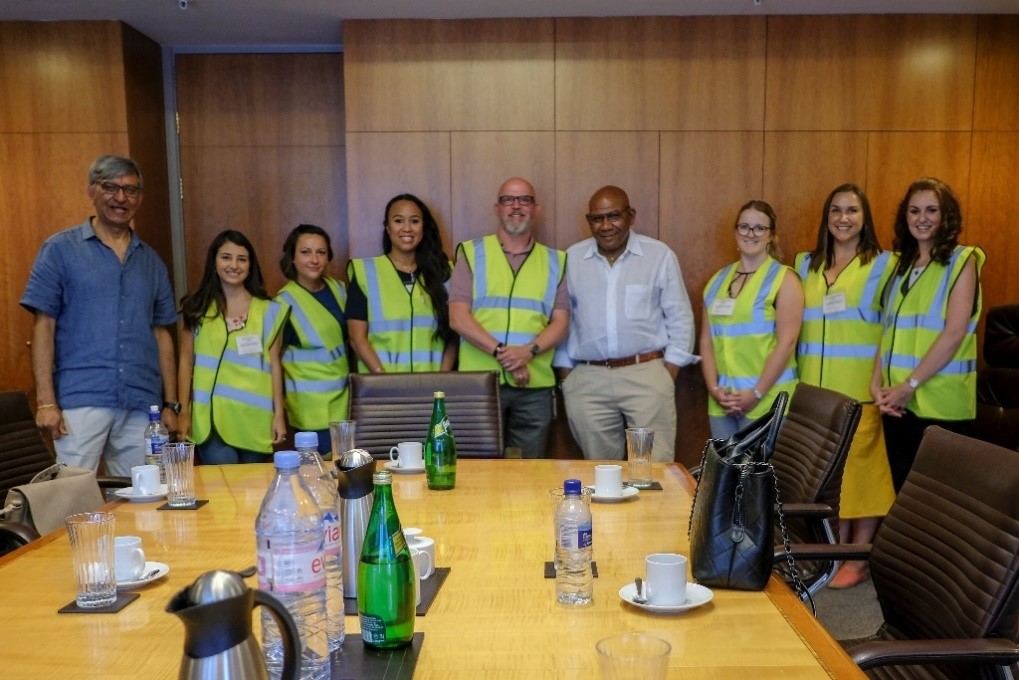 Caption: Prepared for our tour of Augustus Martin with M.D. Las Barrow

After our tour at Small Products, we were welcomed by FESPA's Board Member, Print Ambassador, past President and Founding Father Las Barrow. Las accompanied us along with Daniel Pattison, the Production Director to give us the full tour.

Las formed the business in the 1960s and has grown and steered it through numerous technological changes with joint Managing Director Barry Dix. The thing you pick up quickly when speaking to Las is that he has an encyclopedic knowedge of printing and has a great enthuisam for the technical developments shaping the future. Daniel has been with Augustus Martin for 26 years and explained the process from orders coming in to wrapped collated parcels of print leaving the plant.

It was impressive that busy days see over 1000 orders moving through production within a well-orchestrated workflow. The business has all the services you would expect from a long-standing player, from 3 dimensional design, prototyping to testing. What was interesting was the extent which testing is extended. Free standing display units are filled with their contents, usually glass with liquids that need to reach their destination intact every time. At this point it is apparent why they are sent on a courier journey to asses the units ability to protect the contents. Any issues are identified and solutions refined before triggering full scale production.

As the tour continued it soon became obvious how the business has achieved its market position. Rarely do you see such a comprehensive array of printing techniques being employed in one albeit very large factory. Whilst confidentialty prevents us from sharing the specifics of the presses in use, we can say that offset, multi-colour screen, single pass inkjet, industrial UV inkjet and solvent based inkjet are all employed at a scale that does not fail to impress.

During our tour I had a discussion with Las, he confirmed that in an industry with so many printing processes available, the only way to remain competitive is to have the right method for the run, size and material being used. The team also learned the importance and complexity of how different processes provide different levels of durability and therefore suitability for the wide range of products produced. This defines a key difference between many commercial printers and the in-store/wide format segments who have to master a huge number of products to offer full service.

The plant does not just include printing machinery but also has finishing systems that would be on every aspiring Production Director's wish list. Finally, we arrived at the collation and packing units where a modular floor plan can be adjusted to suit picking and packing small items in their hundreds to collating very large format print jobs. With the large volume of work coming through, this area has to be very agile and adaptable. Daniel explained that 15 years ago a typical campaign had a 3 week lead time, today it is likely to be turned around in 1 or 2 days at the most.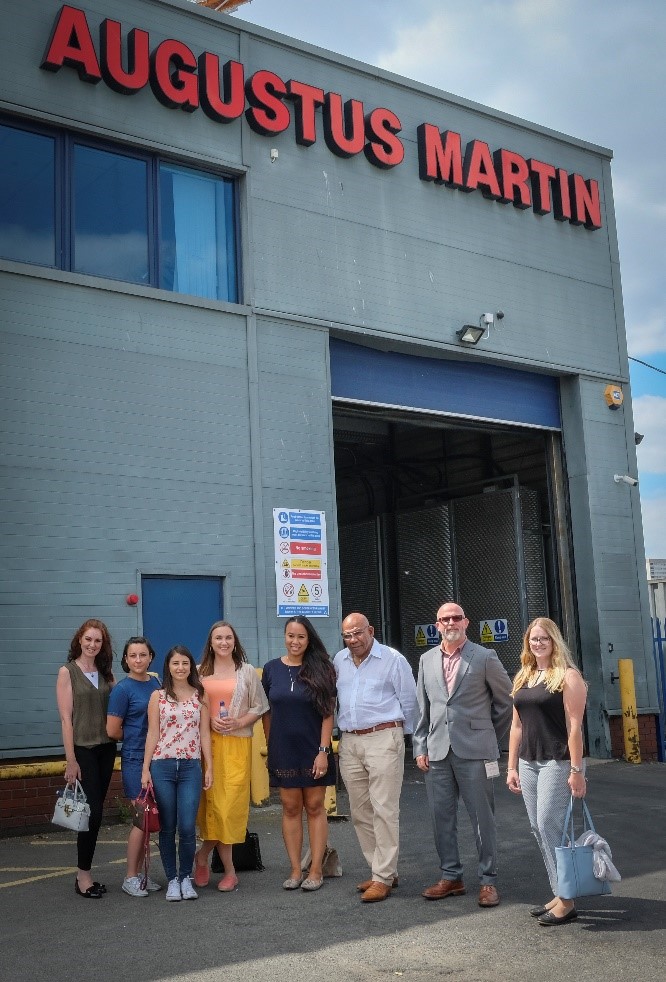 Caption: Outside before we said thanks to Las and moved on.

The FESPA team saw outdoor advertising, point of sale, interior décor and the highest quality card engineering all created within a colour managed workflow ensuring all prints matched one another where multiple processes make components of the same campaign.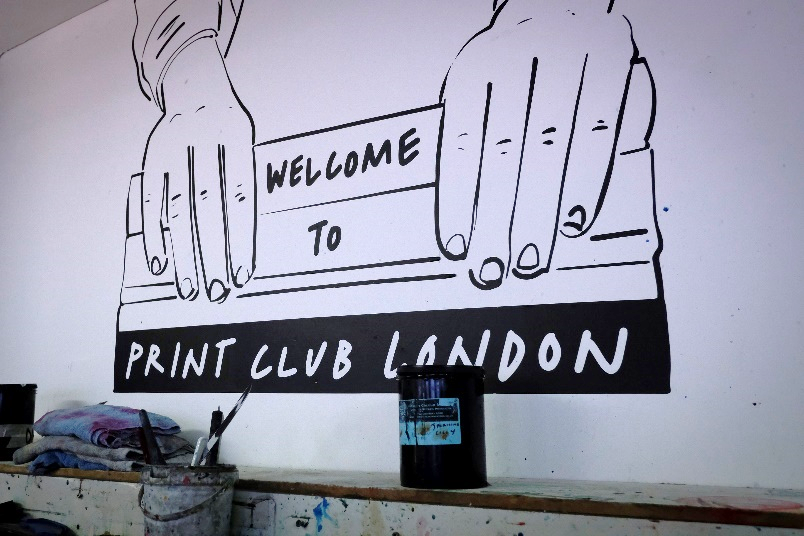 Caption: Welcome to Print Club London

With everyone feeling rather blown away by the tours we moved on to Dalston where we had a welcomed stop for a Turkish lunch and a chat about what had been learned so far. After lunch we visited Print Club London which was founded by Kate and Fred Higginson in 2007. It has become the place to discover the pleasure of creative screen printing. The studio provides rent by-the-hour printing facilities and training. It holds successful 'Blisters' exhibitions where they sell artist and illustrators prints. Previously, I had visited Print Club London having worked with the FESPA UK Association to sponsor 2 interns. I wanted the new team members to see screen printing on paper and textiles by individuals using hand operated equipment and how it generates plenty of enthuisam and stunning results.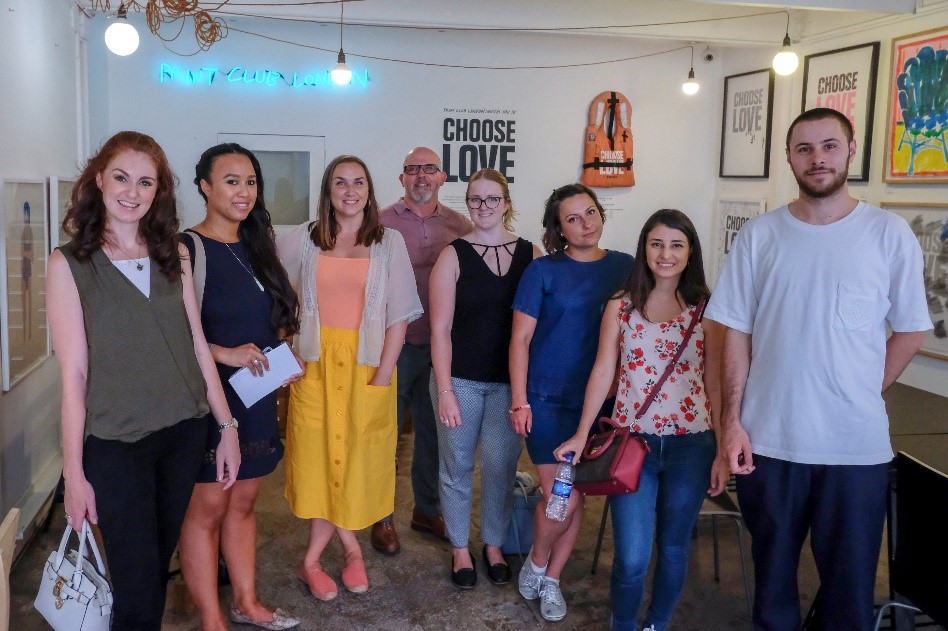 Caption: Elliot provides a tour around Print Club London

Elliot Kruszynski, the Studio Manager took us for a tour around the print studio that has 6 handtables and 2 carousels. He explained to us how the members use water-based screen inks often in many colours to print posters that are sold at www.printclublondon.com. The members who were printing were very welcoming and willing to talk to us about their projects. Luke Pantelidou and I had an interesting discussion about his work and his great use of fluorescent inks in his print edition.



Caption: Luke draws his film positive
The main value of such a diverse day was that it provided insight to the FESPA team about how flexible and varied the screen and digital printing businesses are. As many of us know, there is never a dull moment in the life of a speciality printer. These businesses are members of FESPA UK Association and demonstrate the diversity of our community.
To find out how to become a member visit here.

Interested in joining our community?
Enquire today about joining your local FESPA Association or FESPA Direct