Blog
FESPA – A printer's view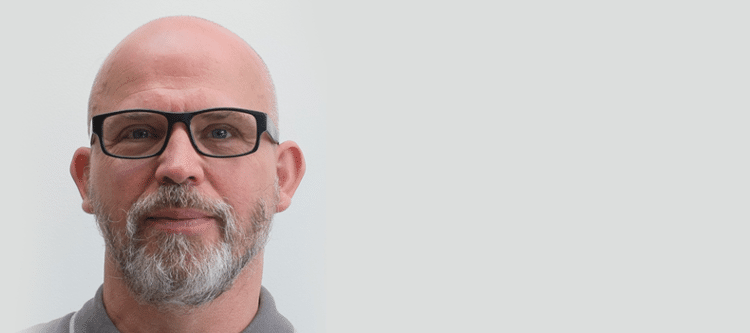 FESPA's new Technical Support Manager, Graeme Richardson-Locke shares his views on FESPA and the industry.
I am very pleased to have recently joined the team at FESPA. In my new role as Technical Support Manager I aim to meet the dedicated association staff across our member countries to identify our key priorities for developing technical training products. So far, I have spent time with the FESPA UK Association where I previously served as a board member and at this week's FESPA Projects Committee, hosted in Sofia by FESPA's Bulgarian association, BACGP, I have gained further insight into how our Profit for Purpose scheme delivers value to the community. Our hosts and colleagues from FESPA Sweden, FESPA Finland, FESPA France, FESPA Italy and FESPA Netherlands reviewed the activities planned to share knowledge within their member communities and, in 22 cases, agreed to their financial support. FESPA is known for organising excellent exhibitions for printers across wide format, textile, sign and screen print but it's 'Profit for Purpose' ethos is often overlooked although it's reinvested over €1 million back into the print industry every year for the past 2 years. The organisation is run with the purpose of supporting the sustainability and growth of the print and associated sectors it supports.
Following the Projects Committee meeting, I am left with the impression that printers who engage with their national trade associations will learn, network and become a part of a global family with deeper insight to make more profitable decisions. Many of the issues that printers are facing remain the same despite the geographic borders that separate us, the nature of technological advancements brings with it many new opportunities to sift through. The shift from screen printing in the graphics and display market to a largely digital landscape serve as a reminder that nothing remains the same and the need to change or die has never been more salient.
The industry that had and sometimes inappropriately retains a reputation as being dirty and male dominated has undergone a quiet revolution to become a vibrant and challenging technology sector. The volume, type and quality of printed products is always shifting. The online landscape may challenge the need for ink on paper in many cases, however the business case for print to encourage us to buy services and products remains a vital element of the marketing mix across many sectors. In fact, that online presence is often key to ensuring our sales continue to flow through web to order and web to print platforms. As a member of the judging panel for FESPA's annual Awards I am consistently impressed by the standard of work submitted and reassured that across the world, print is alive, well and in many cases thriving.
The community that FESPA represents needs to continuously improve, remain sharp and be creative in meeting the challenges ahead. We're all busy trying to clear our desks, and our customers generally underestimate the level of effort made to fulfil their needs within ever decreasing timescales. Despite the pressures and valid reasons, let's not lose sight of the value of meeting with one another to share our experiences and to benefit from the learning opportunities made that help us make better business decisions.
I have been a printer for more than thirty years and have had the good fortune to survive several waves of change. No doubt we will see inkjet get faster and faster, we may see spot colours added to white and clear inks in wide format applications and we'll need to address colour management and automation to reduce waste and increase efficiency. Who would have anticipated that inkjet would be a challenger to litho? But here we are with shorter runs, staggering press speeds and stunning quality taking business away from this most established of processes.
My belief is that we need to engage the young people in our businesses and in our industry by offering a professional platform for them learn how to take on the challenges ahead. Why not consider getting in touch with your local FESPA Association and making the time to visit FESPA's Global Print Expo, and the FESPA Awards display in Berlin in May? Just imagine what you could gain…
To find out more about the Global Print Expo, see the full exhibitor list and to see information about how you can register to attend, visit the event's official website: www.fespaglobalprintexpo.com
For free entry use code FESJ801 when registering.
To book your tickets to the FESPA Awards 2018 register now to take advantage of the early-bird rate available for €135 each.
Interested in joining our community?
Enquire today about joining your local FESPA Association or FESPA Direct