Blog
Digital technology adoption in textile printing accelerates as brands demand greater flexibility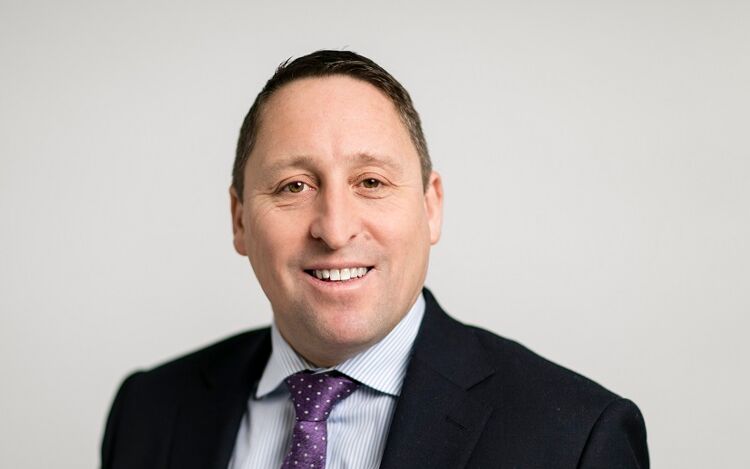 One of the most talked about growth areas in the speciality print sector in recent years has undoubtedly been textile printing. Sean Holt discusses how digital technology in textile printing is enabling even more agile production models
Reflecting on 2018, it's not hard to see why – both the 2018 FESPA Print Census and attendance at the FESPA Global Print Expo 2018 in Berlin revealed that many of those already in textile printing are making investments to increase capacity and boost productivity, while many businesses not yet operating in textile printing are seriously considering adding it to diversify their service offerings.

Almost one in five visitors to last year's FESPA event had a specific interest in garment decoration and 17% of exhibitors showed textile production solutions. In addition, 39% of graphics producers surveyed in the Print Census reported that they are looking for textile printing capabilities when they make investments; a significant increase from the 21% who reported looking for these capabilities in 2015.

Recognising textile printing's significance as a growth opportunity for the industry, last year we launched Print Make Wear – an interactive fast fashion factory experience – at FESPA Global Print Expo. The reception the feature had from visitors was very enthusiastic and the first-time exhibitors it attracted found the event extremely successful. Indeed, more than 2,000 visitors took advantage of the expert-guided feature tours and delegates included senior managers from sportswear, clothing and promotional apparel brands, many of whom were planning to invest within six months.

The feature showcased end-to-end garment production workflows, enabling visitors to evaluate both screen and digital technologies and identify opportunities to optimise their own operations. What was clear from visitor feedback was that there is a great deal of interest in how to enable faster and more streamlined production that reduces waste and increases flexibility.

With this in mind it is hardly surprising that, while the majority of garment and textile production is currently still analogue, 56% of the businesses surveyed in the Print Census have already invested in digital wide format technology and a further 19% plan to do so in the next two years. While 69% list faster production speeds as their top investment priority, what is even more telling is that screen and textile printers expect the digitally produced portion of their textile printing revenues to grow by an impressive 12% over the same period.
Garment products dominate across the screen printers, textile producers and direct-to-garment print businesses surveyed in the Print Census, with sports apparel, textiles for garments and fast fashion being the fastest growing applications. The supply chains within these market segments are undergoing considerable change as the market shifts from a supply-led history to a demand-centric future and with this in mind, the reasons for digital technology's growing appeal for textile printing become clear.

It enables the fast, lean and flexible production that brand owners are looking for to optimise response times to seasonal peaks and reduce time to market. Not only this, it also enables immense creativity in terms of colour and materials. For example, 55% of textile print businesses surveyed in the Print Census are looking at digital solutions primarily for the ability to print directly onto untreated materials. Equally importantly, digital technology allows for the customisation that is becoming so important in every industry driven by consumer demand.

With technology enabling ever more agile production models, I believe that this is an exceptionally exciting time for garment producers, textile printers and even those PSPs still investigating whether to leap into the world of textile printing. It feels like we are at the forefront of something big and this will make Print Make Wear at this year's FESPA Global Print Expo one of the event's must-attend features, with designers, brand owners, production teams and technology experts all coming together to exchange knowledge and explore new possibilities for a more sustainable fashion value chain.
Interested in joining our community?
Enquire today about joining your local FESPA Association or FESPA Direct