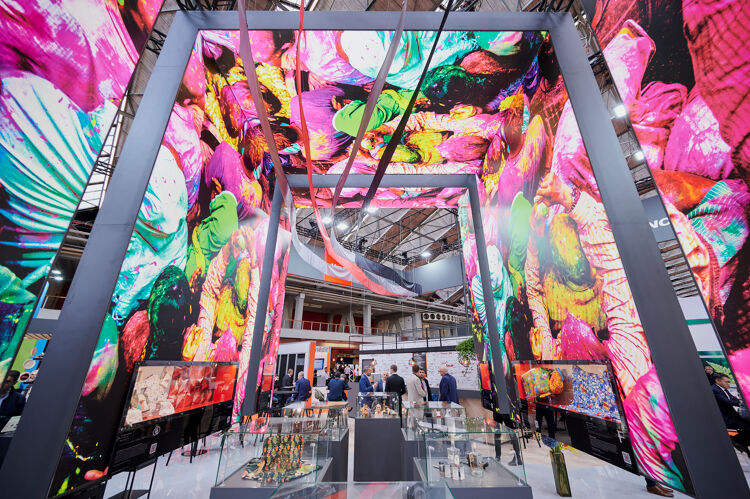 FESPA's CEO, Neil Felton shares his thoughts on FESPA's first FESPA Global Print Expo and European Sign Expo exhibitions since Spring 2019, which took place in October in Amsterdam.
After 18 months of life behind a screen, nothing quite prepared me and the FESPA team for the joy and energy of being back at a live event, when we opened the doors of the RAI in Amsterdam last month for our first FESPA Global Print Expo and European Sign Expo since Spring 2019.

Our event campaign proclaimed that we were 'Bringing Colour Back' and that's exactly how it felt – like switching from black-and-white to colour and suddenly re-experiencing the vibrancy of our sectors in real life, in contrast to the subdued version we've lived with since March 2020.

The vibe in the halls was like nothing I've ever experienced. For me, live events always have an amazing buzz, but this was on another level – of warmth and gratitude, of sheer excitement at coming together in a way that we all took for granted just two years ago. And it wasn't just me that felt something special.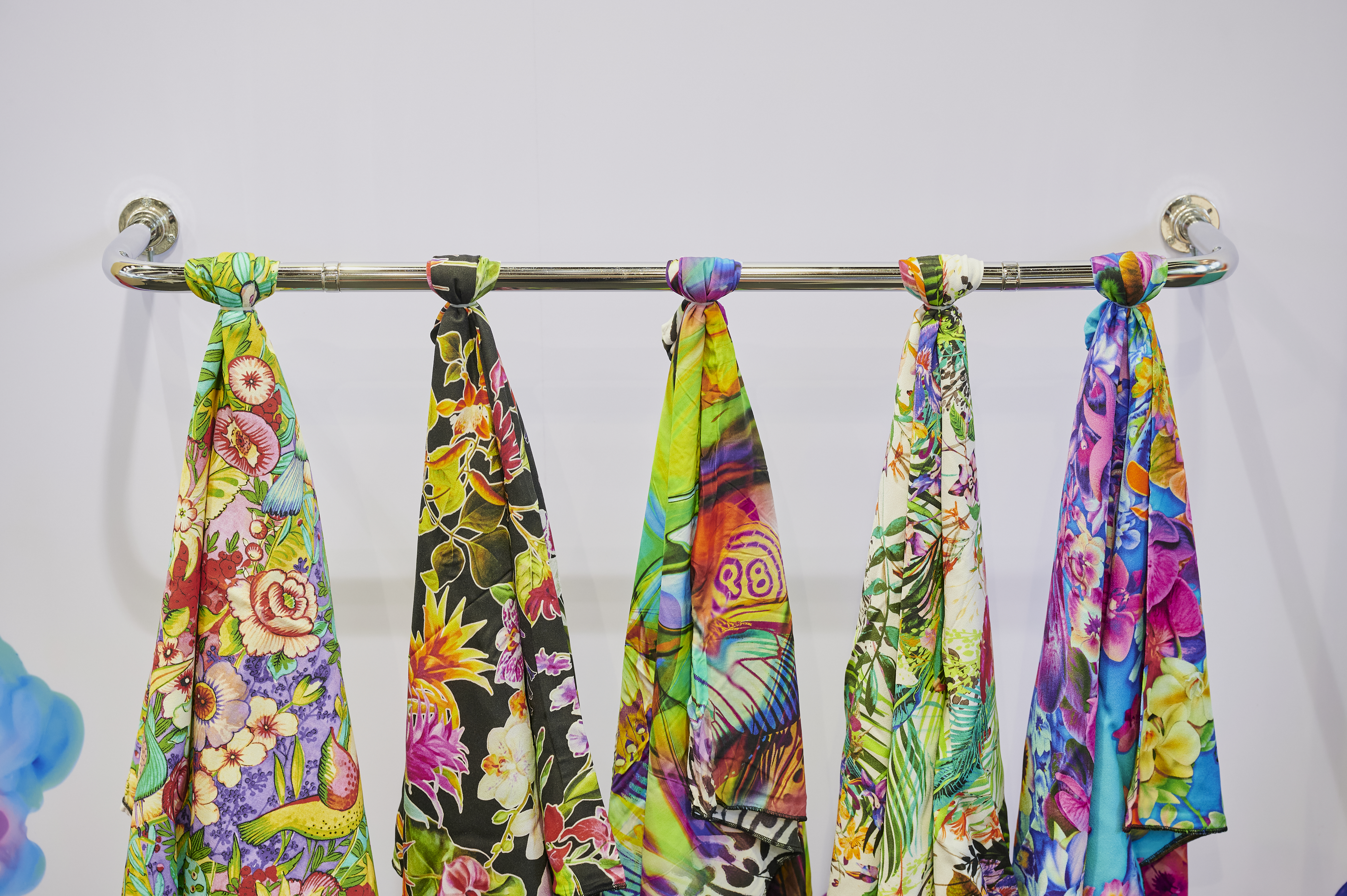 Danna Drion of Mimaki said: "To finally be able to meet everyone in person, from our partners and dealers to customers to the global FESPA community, was both exciting and reinvigorating… The general atmosphere was overwhelmingly positive. We could see how the industry is not only alive, but back to running at full speed, with all the players looking into new, innovative applications, as well as into the cutting-edge technologies that bring them to life.

"It was so good to be back! FESPA Global Print Expo 2021 was the ideal event to return to 'normal'", said Peter Boodts, Senior Marketing Manager, Chromaluxe.

His sentiment was echoed by Lei Li, Managing Director of Vivalyte, who told us: "We enjoyed the atmosphere at the event as exhibitors and visitors were so happy to be back."
Elena Caccia, Marketing Manager at B-Flex Italia, a company only experiencing its second FESPA said: "It was very exciting to see all the operators very happy to be here and there was a very particular feeling, all the people want to restart to work very fast and very hard! Everybody was looking for something new or different."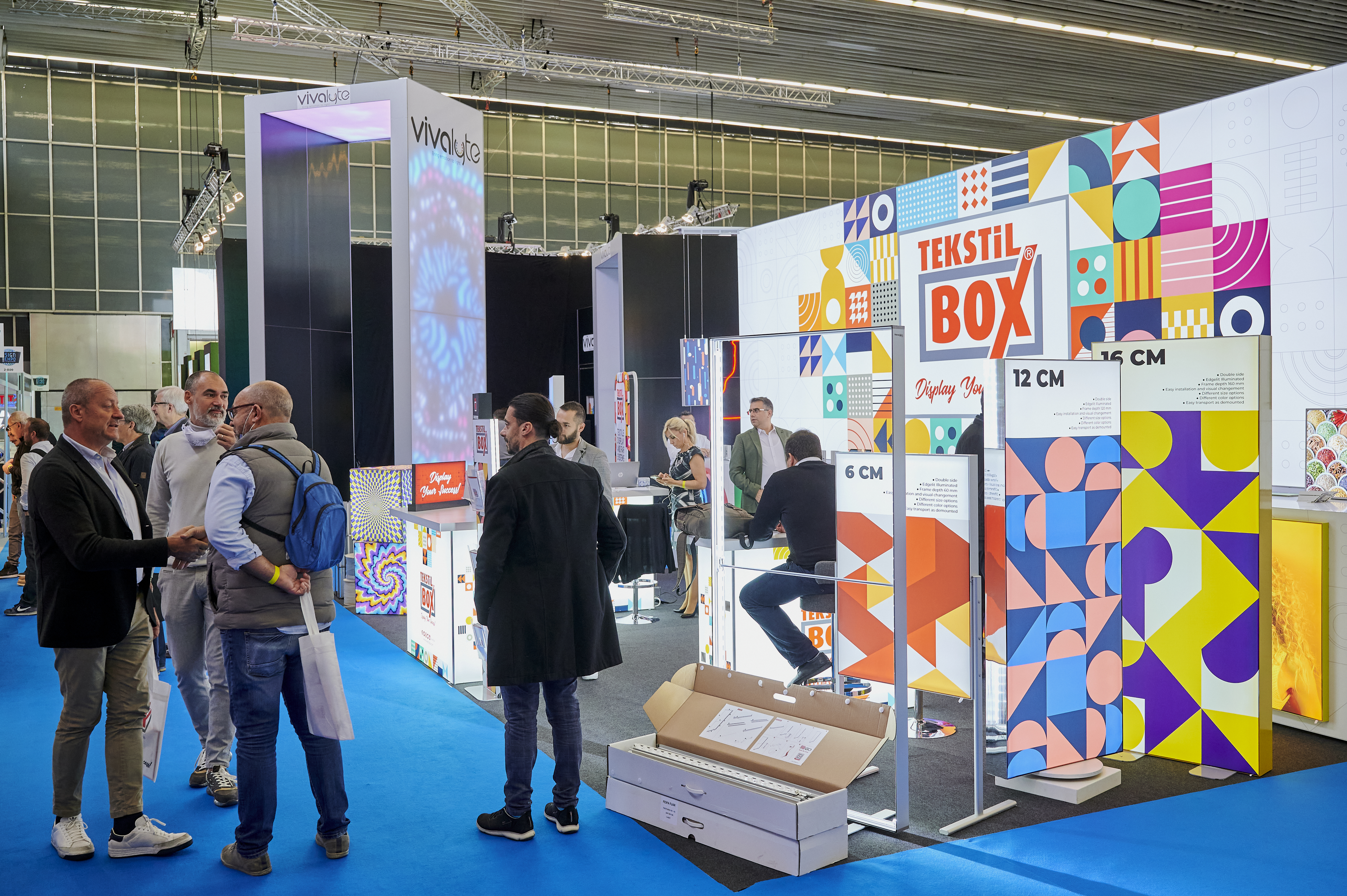 "Exciting". "Reinvigorating". "Positive". "Innovative". "Full-speed". "Happy". What great sentiments to be feeling and hearing after such a challenging and uncertain time for all businesses.

While the show didn't have all the scale of a pre-COVID FESPA Global Print Expo, due to continued travel restrictions from outside mainland Europe, what we achieved with this first international 'recovery' event was to kick-start our community, give fresh impetus to business owners and spark valuable face-to-face conversations for our exhibitors.

Michele Tuscano, Head of Global Partner Channel & Vice President EMEA, Canon, told us: "FESPA is where we need to be to show our technology and our leadership in this market. But this FESPA is particularly important for us because this is back to a quite normal business life which we missed a lot in this heavy time of virtual connection with our customers and our partners."

Christian Harder, Vice President Sales, Durst Group AG said: "We were excited to be able to talk to our customers again, and it was never a question of whether we would be participating or not – we saw it as a clear commitment to the printing industry."

That commitment to the printing industry was the driving force for us at FESPA too. Certainly, staging the first international printing industry event after a two-year break involved a leap of faith for all involved. But we knew from direct conversations and the feedback from our Associations that the appetite for the live environment was there among leading print business owners.

So, we approached the opening of the show with cautious confidence, and I think that's a phrase that sums up the feeling among visitors and exhibitors on site. Recovery has begun, but we've been through a dark time and not everybody will adjust at the same pace. But there was a pervasive sense of positivity, and appreciation that FESPA had provided the platform for the speciality print community to regroup in 2021.

Folker Stachetzki, Marketing Manager at Brother told us: "This year's FESPA, apart from showing what's new, was an important milestone to show off and give confidence for the future after a few difficult years. The feedback we received from visitors and other exhibitors during the show was overwhelmingly good and it seems that the whole industry is looking positively to the future".

What was clear from the visitor profile was that this was an event for business owners and leaders, who needed the chance to re-calibrate and re-set their direction for the years to come. Exhibitors benefited from this, meeting with senior decision makers who were in a position to have meaningful conversations about future direction and investment.

Danna Drion said: "We…welcomed high-profile, decision-making visitors, who came with the objective to plan their next investments and showed huge interest in our latest products." And Elena Caccia also observed: "The quality of leads this year was very selected and high profiled. We had the chance to show all our projects developed during the past year and more: tech novelties, marketing news and product news, and we had really good feedback from the audience."

Many times during the pandemic I've shared my belief that live events are irreplaceable. That doesn't mean I don't see a place for hybrid virtual elements to enhance the offering and make every event more accessible. Like many businesses, FESPA has embraced digital platforms, using our FESPA.com and Club FESPA Online portals to keep the industry updated, as well as the launching our Coffee Break webinars and introducing the FESPA Innovations and Trends virtual events.

But this 'restart' event in Amsterdam affirmed my deep conviction that there's just no substitute for the real connections we make in person, and for the ability to see, touch and try when it comes to making serious technology investments.

I was also reminded that our exhibitor community are not selling commodity, 'me-too' products and the sales process is a consultative one. For these companies, a representative may be able to type answers in an online chat or respond to email enquiries, but it's just not the same as having a genuine and exploratory conversation with a customer to understand their business.

And these face-to-face conversations provide insight into real, evolving customer needs, which in turn stimulates continuous product development.

As Lei Li said: "Hearing feedback first-hand is essential for our innovations and seeing new products in real life again is also inspiring. The more we interact with people at events like European Sign Expo 2021, the more fascinating ideas are unsurfaced, which drives innovation."

This year's events were an important springboard for our collective recovery and I'm sure that the opportunities unearthed represent just a fraction of what's to come for our speciality print and visual communication sectors. We're looking forward to bringing everyone together at FESPA Global Print Expo and European Sign Expo in Berlin from 31 May – 3 June 2022.

Colour is Back – now it's finally time to Experience Print in Motion.

To watch more exhibitors share their positive experiences of FESPA Global Print Expo and European Sign Expo 2021, visit our FESPA YouTube channel here. For more information about our FESPA Global Print Expo 2022 please visit here and for more information about European Sign Expo 2022 please visit here.



Interested in joining our community?
Enquire today about joining your local FESPA Association or FESPA Direct