Blog
Always choose the right lighting for illuminated textile frames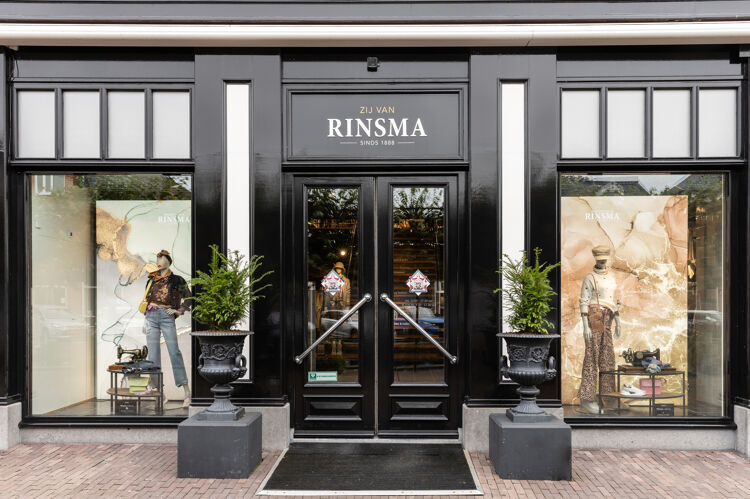 EFKA shares the importance of choosing the correct lighting for illuminated textile frames and the different options available. EFKA will be showcasing their different LED options at European Sign Expo 2022.
Illuminated textile frames, also called LED frames, are a well-known concept in the print and signage markets and are indispensable in today's streetscape. They add dimension and atmosphere to a room and give it a contemporary look.

An illuminated frame ensures that your message is clearly visible, both during daytime and in the dark. And it is essential for the appearance of an illuminated textile frame that the correct lighting is chosen. We often see that companies do not have enough knowledge about this and therefore regularly opt for the wrong lighting.

When illuminating a textile print, a distinction can be made between side lighting and backlit lighting. This can be divided into three different options – edge-lit, LED on Dibond and LED on Stabilizer. Each option has its benefits and pricing. The LED technology which is most suitable depends on the application.
Edge-lit (lit from the side)
Side lighting is very attractive for price reasons, with this technique powerled is incorporated into the side of the frame. It's worth considering that the deeper the frame, the better the lighting. The best result with side lighting will be with full-colour prints. Textile frames with this LED technology are also extremely suitable for flow-through locations where the visual must stand out, such as in retail or the entrance of a building.

The lighting is good, but in terms of light output it cannot be compared with backlit lighting. As a result, the power consumption is proportionally lower. A major advantage is that the components of the frame can be sent as a flat package, making the frame economical to transport.
LED on Dibond (lit from the back)
The biggest advantage of LED on Dibond is that the frame can be made extremely narrow, from a depth of 60 mm. The textile print is illuminated from the back with LED pre-mounted on a Dibond plate. Regardless of the size of the frame, you always have an even light distribution and the light output is also higher. Colour temperatures of 3000, 4000 or 6500 Kelvin are also possible and the light is (DALI) dimmable.

This makes LED on Dibond an ideal solution for small to medium-sized frames with high lighting requirements.
LED on Stabilizer (lit from the back)
LED on Stabilizer offers satisfying illumination in all cases. The textile print is illuminated from the back, just like with LED on Dibond, but because the LEDs are mounted onto stabilizers, the entire frame can still be sent as a compact package. In addition, you can illuminate extra-large frames with this LED technology.

If you really want to impress, this, in combination with the light intensity Super Bright LED, is the perfect solution. The advantage of backlighting is that, in addition to a full-colour print, a white print or a print with large solid parts can also be used. It is recommended to choose the Super Bright LED brightness in combination with dimming. This is to prevent the onset of the LEDs from being visible.
Mimicking natural light
Tuneable white is one of the latest trends in the interior design market. With this technique, both the light colour and brightness can be adjusted as desired. This makes it possible to make a room multi-functional with for example: burning bright, neutral light during the day and switching to mood lighting in the evening.

One disadvantage of artificial light is that we as a human are in a constant light strength and light colour, while the light outside changes. Our biological clock works best when we are surrounded by natural light with a natural range of colours. However, with tuneable white, we can influence our biological clock by mimicking natural light.

EFKA is a specialist in aluminium textile frames. They have a wide range of profiles in which fabrics or printed textiles can be fitted; this means that there is a suitable profile for every application. The frames are available with and without illumination and in every shape. For more information, visit EFKA at European Sign Expo 2022 on stand 5.2-A50, Europe's leading visual communications exhibition and see the latest innovations and trends within this sectors. Register now and use the code ESEG201 to receive a 30 euros discount and pay only 50 euros for your registration.
Interested in joining our community?
Enquire today about joining your local FESPA Association or FESPA Direct