Blog
Process Control for Wide Format Printing - Quality Assurance Check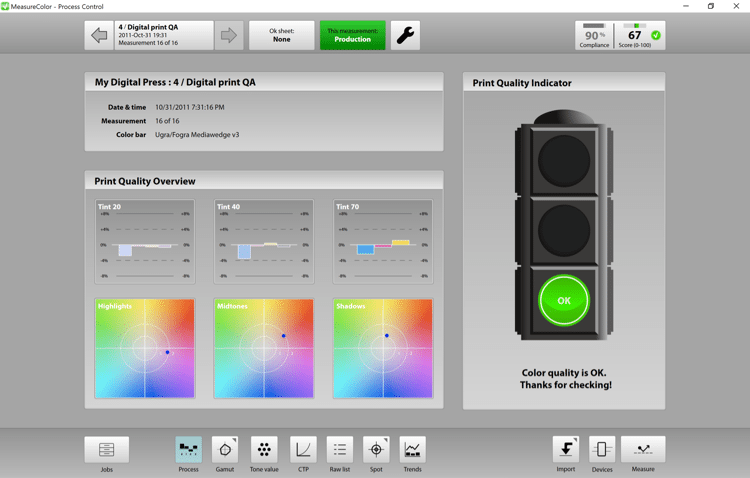 Paul Sherfield discusses the final stage of a coloured managed workflow and explains the importance of using quality assurance checks and specialised softwares.
You have created your colour workflows to suit your products and your clients' needs. Your digital presses all have device ICC profiles for the wide range of substrates needed for your products and requested by your clients.

But something maybe missing within these colour workflows and your quality assurance procedures?

Are you sure that the printed output from your presses matches the intended printing condition and/or ICC profile, on a job-by-job basis? This function is commonly referred to as 'Process Control'.

This Quality Assurance check using specialised software, measures a colour bar against the required printing condition and/or the specified ICC profile. These systems are widely in use in the commercial offset litho and packaging areas. Often, they are required by clients who mandate a production report based on an agreed sampling method from the print run. Visit this link for more information on the standards often used in Process Control.

Many will be aware of the Fogra Media Wedge v3, shown below which is normally used to validate contract proofs. If there is space on the printed product this control wedge can also be use the validate a printed product. Many digital front ends (DEF's) can carry out this function using an onboard spectrophotometer or an offline device such as an X Rite iOnePro or KM Myrio 1.Visit this link for more information on measuring devices.




However, often there may not be space for a large Process Control bar such as the Fogra Media Wedge shown above.

There are number of Process Control applications on the market that can use smaller colour bars including:
ChromaChecker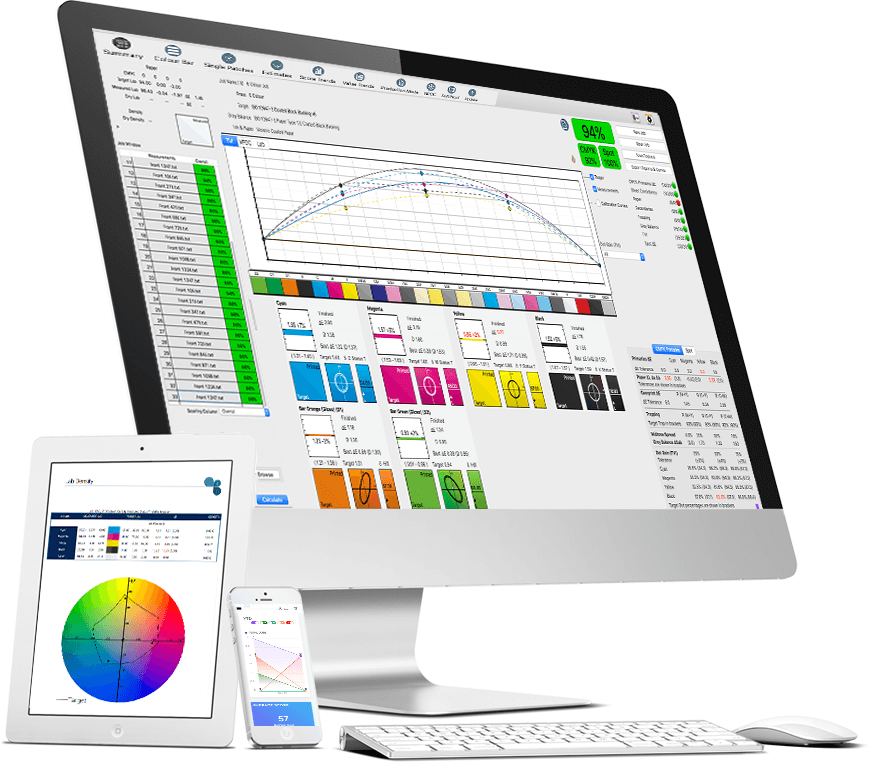 They can use a small colour such as the one shown below:

This should be practical to use with most wide format work.
This gives the user the opportunity to check their work against the chosen ICC profile or printing condition very quicky throughout the print run, so providing a report on the accuracy to the printed product.
Advantages
Provides clarity and assurance to clients on the quality of their work
Quick and very easy to use
An inexpensive solution, especially if you already have a spectrophotometer
Useful in the event of any quantity claims from clients
Provides checks on substrate whites and the issues in these changing can involve.
Dependent upon your needs and the software chosen, the readings can report a pass or fail, a percentage score based on a number of criteria or even the A, B, C system from ISO 15311-2, Print quality requirements for printed matter - Part 2: Commercial print applications utilizing digital printing technologies.

The screen shot below shows a typical 'summary sheet of a process control report.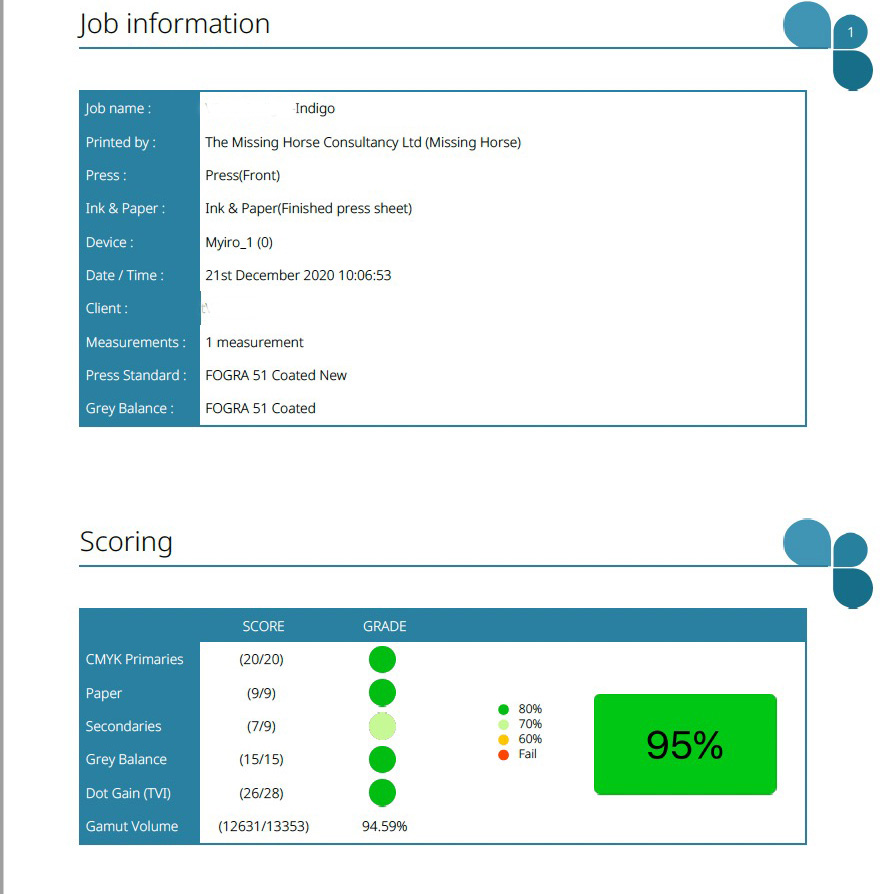 Of course, much more information is given on the detailed pages.

A process control application, wither as part of the DFE, or as a third-party solution does provide the final link in the colour managed workflow.

It ensures that your printed produce matches the expectation of your colour workflows and those of your clients. It will reduce reprints and client complaints and add value to your bottom line.

Interested in joining our community?
Enquire today about joining your local FESPA Association or FESPA Direct