Features
Put yourself in the driving seat at FESPA 2017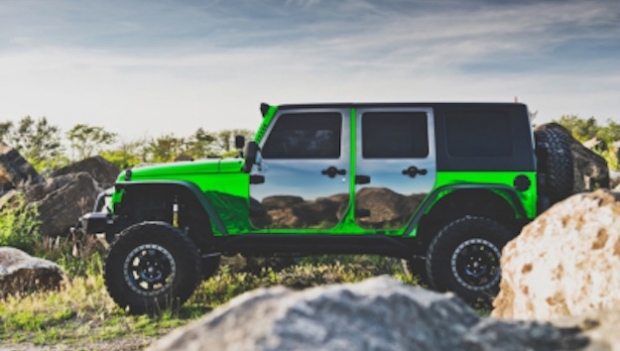 Vehicle wrapping is undoubtedly one of the most exciting areas of the industry, with such a creative range of application on show.
From a fleet of delivery fans that spans an entire continent, to super-fact racing cars worth millions, vehicle graphics come in many shapes and sizes.
And as has been proved during the latest edition of the FESPA World Wrap Masters, there is plenty of innovation in this sector, with wrappers around the world looking to push the boundaries even further.
Visitors to FESPA 2017 this year will be able to find out more about the latest advances in this area of the industry, with a host of exhibitors that are specialists in vehicle wrapping due to attend the show, which runs from May 8-12 in the German city of Hamburg.
One such company is Hexis, which supports the FESPA World Wrap Masters, the final of which will be taking place in the penultimate day of FESPA 2017. Visitors are advised to take a look at competitors in action during the final to see how some of the most talented wrappers in the industry work.
In terms of the Hexis range of products, a lot of these are well suited for use in a variety of vehicle wrap projects. For example, Skintac HX3000 is a long-term, solvent-based acrylic, while sister product Skintac HX3000 Super Chrome has also featured in vehicle wrapping jobs. Hexis will be based on Stand B15 and C15 in Hall A1 at FESPA 2017.
Meanwhile, Orafol also offers a wide range of solutions for vehicle graphics work, including the new Oracal 970 Premium Special Effect Cast that was launched in January of this year. The solution has initially been made available in two colours: Sunset Shift and Black Galactic Gold.
Orafol, which will be located on Stand A10 in Hall B7 at the exhibition, will also be able to discuss other products in its expansive Orafol range, which it said has been designed for, "advertising, brand enhancement, personal expression or simply protection of your car varnish".
Elsewhere, on Stand C36 in Hall B5, APA SpA will be inviting visitors to find out more about its own vehicle wrapping solutions. The company has a number of product ranges available for this type of work, with the Wrapcast portfolio in particular featuring solid solutions.
For example, the 'CW/CWR' option has been designed for long-term installation to completely cover flat and very curved surfaces. Similarly, 'PRINT' is a cast film, white gloss for long duration and is suitable for digital print, including solvent, eco-solvent, UV and latex.
Those in attendance will find these companies and more on the show floor at FESPA 2017, with the likes of 3M, Avery Dennison and Unifol also exhibiting. In addition, for those on the lookout for actual printing machines, then the likes of Mimaki, Roland DG, Canon and Epson could well be in a position to lend a hand.
However, visitors will also have access to a series of in-show features, where specialist speakers will pas on expert knowledge about this exciting sector. To find out more, see the second article in this two-part series…
Wrap Master heats up before FESPA 2017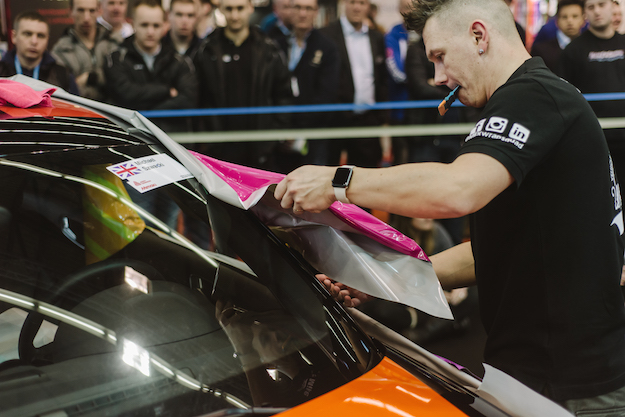 FESPA 2017 will play host to the conclusion of this year's World Wrap Masters, with some of the global industry's best talent set to descend on the Hamburg Messe for the finale.
On Monday 8 and Tuesday 9 May, the competition will see 36 wrappers battle it out to be crowned European Wrap Master 2017. The winner and runner-up will then go on to participate in the final, taking place on Wednesday 10 and Thursday 11 May, where they will be joined by regional and national winners from past Wrap Masters events.
During the Wrap Masters final, the wrappers will wrap a speedboat, with the final design being created by the winner of FESPA's Wrap Design Competition, which is running ahead of the exhibition.
For more information on FESPA 2017, to register and to view the entire seminar schedule please visit: www.fespa2017.com.
For free entry to FESPA 2017, European Sign Expo and Printeriors 2017 use code: FESG702 when registering.
Interested in joining our community?
Enquire today about joining your local FESPA Association or FESPA Direct