Publications
FESPA Become A Member 2019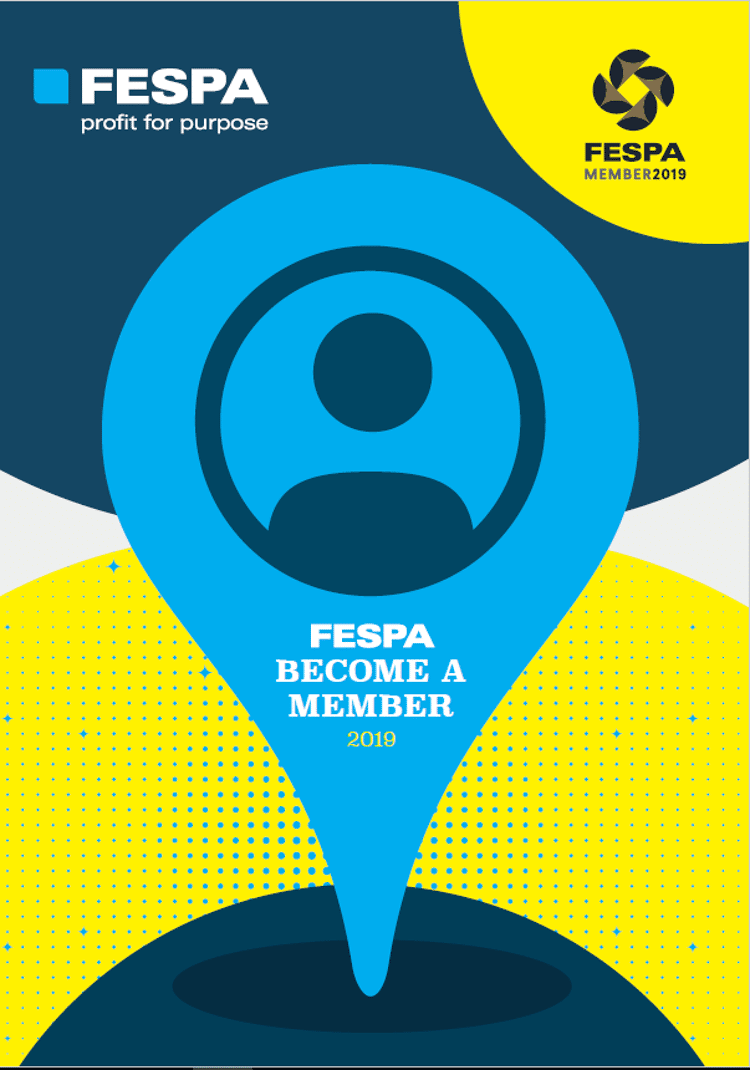 FESPA is a federation of many national Associations, directly representing a combined membership base of over 16,000 printers worldwide.
The FESPA Become A Member 2019 booklet is a directory containing FESPA's Association network contacts. It can also be used to reference the local benefits attached to Association membership in addition to the below:

> Exclusive access to Club FESPA Hospitality Stand at FESPA exhibitions worldwide
> Receive expert content covering the digital and screen printing communities in an exclusive online portal, Club FESPA
> A copy of the FESPA Print Census Report, the largest wide-format print research project
> Access to Technical Guides on a variety of topics, plus our Planet Friendly Guides
> At least 20% off prices for the annual FESPA Awards and Gala Dinner
> Online and offline networking opportunities

You can download the FESPA Become A Member 2019 directory HERE
Interested in joining our community?
Enquire today about joining your local FESPA Association or FESPA Direct