Product Launches
HP announces new Latex printer portfolio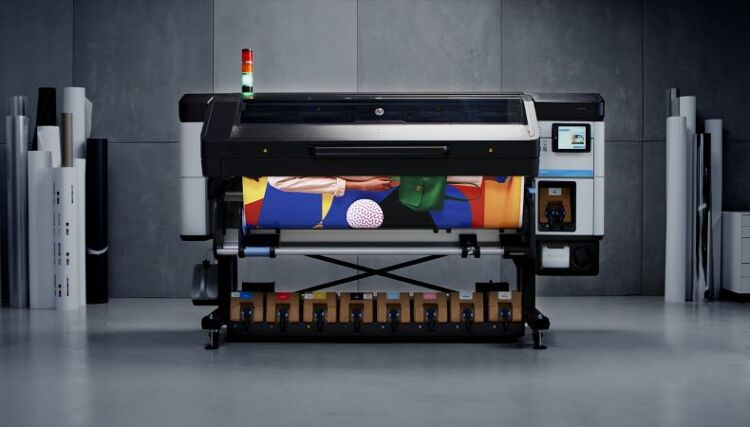 HP has announced their new Latex printer portfolio, portfolio that delivers high levels of versatility and sustainability in printing. The new HP Latex 700 and 800 printers allows printers to meet changing market demands.
Portfolio Highlights
Unmatched versatility with vivid colours and dazzling white: incorporating the latest generation of HP Latex inks, and the whitest white ink available on the market with no yellowing over time
Enhanced performance: HP Latex 700/800 series allows printers to increase productivity by up to 50% versus previous HP models, due to faster print capabilities
Sharpened sustainability edge: The use of HP Latex inks and cardboard HP Eco Carton cartridges reduces carbon emissions by 60% and plastic usage by 80%
New HP Latex Print and Cut Plus: Updated HP Print and Cut Plus Solution enables print jobs to be identified and cut with precision, with enhanced Optical Position System
Revamped HP PageWide XL: HP also launches new HP PageWide XL portfolio with advanced workflow and security features.
HP has introduced a range of new Latex large format print solutions to help printers diversify their offerings and meet more challenging customer needs. After a year of business disruption across the large format industry, the HP Latex 700 and 800 series offers a range of features that allows printers to be more agile, tackle ambitious projects and take on the highest value work. The new portfolio also delivers fast workflows that help businesses hit deadlines, while sharpening their sustainability edge.

Caption: HP Latex 700 Printer Series: Equipped to Win Big

"When you think about HP Latex, imagine the unique ability to say yes to every customer request, regardless of fast-changing schedule or application demands. Help meet deadlines with undisputable operator and environmental safety, as, with HP Latex, every signage & decor decision becomes a sustainable one," said Guayente Sanmartin, General Manager, Large Format Business, HP. "The new Latex 700 and 800 portfolio will allow printers to win big by navigating customer challenges in the next normal and embracing more ambitious projects - safe in the knowledge their work will deliver."
Caption: HP Latex 800 Printer Series: Equipped to Win Big

The new HP Latex range consists of four devices – the HP Latex 700 and 800, and the HP Latex 700W and 800W which offer white ink capability for the first time in this category. It is the whitest white ink available on the market that does not yellow over time, enabling print businesses to produce neater outlines and add more contrast to darker supports.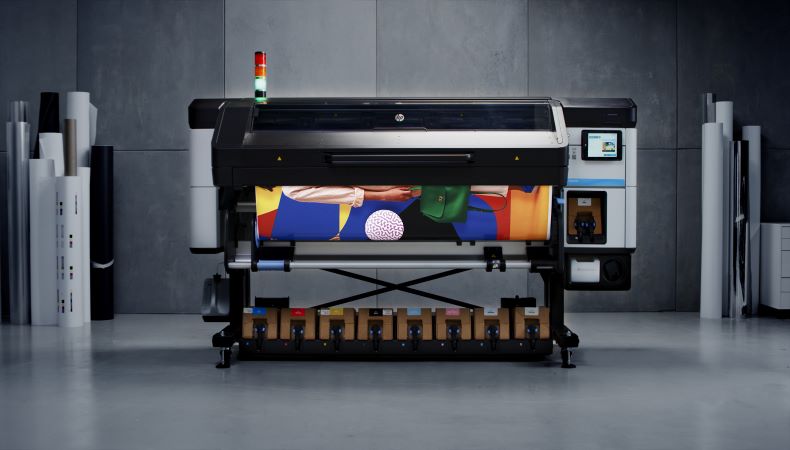 Caption: HP Latex 700 and 800 Printer series family (700, 800, 700W, 800W)

Meanwhile, updated printheads possessing more nozzles and producing speeds of up to 36 m2/hr (388 ft2/hr) allow the HP Latex 800 and 800W to offer 50% higher productivity levels compared to previous HP models. Print jobs executed on the new 700/800 Series will deliver with vivid colors and finer image and text details, even at faster print speeds. Operationally, HP PrintOS also enables printers to monitor and control their print fleet using a cloud-based interface they can use virtually anywhere, anytime.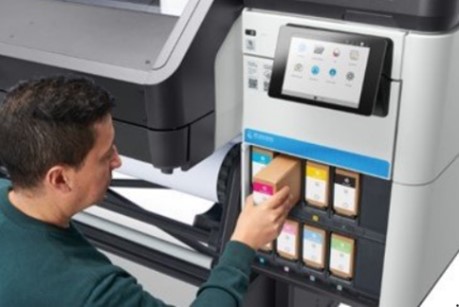 Caption: The HP Eco Carbon
Recent HP research reveals that 85% of PSP customers now demand sustainable products and practices. To meet this requirement, the new Latex products continue to build on HP's long-lasting commitment to sustainable printing. All four devices in the HP Latex 700 and 800 series use the HP Eco Carton – a cartridge made with cardboard material, reducing the amount of plastic used by 80%. HP's water-based inks are also kinder to the environment.
Improved HP Latex Print and Cut Plus
In related news, HP has also introduced an updated Latex Print and Cut portfolio that is fully compatible with the Latex 700 and 800 Series. Equipped with the latest Raster Image Processor (RIP) software and completely new contour cutters, the devices allow for improved usability - making jobs easier and more intuitive than ever for signage and decorative printed applications.
The HP Latex Print and Cut Plus Portfolio includes the following products:

HP Latex 335 Print and Cut Plus Solution
HP Latex 315 Print and Cut Plus Solution
HP Latex 115 Print and Cut Plus Solution
HP Latex 64 Plus Cutting Solution
HP Latex 54 Plus Cutting Solution
HP Latex 54 Basic Plus Cutting Solution
Updated features include optimized cutting accuracy through the enhanced Optical Position System (OPOS) configurations. As part of this improvement, the HP cutter reads the black inner lines along the job and carries out additional measurements, further aided by new HP barcodes located on the printed sheets to identify jobs. Cutting on the new Latex 64 and 54 Plus Cutting Solutions is enhanced by a higher cutter downforce of up to 600gr. This provides the necessary pressure to deliver accurate cutting performance even on thicker media.

The user experience on the colored touch screen interface is highly responsive and includes an improved menu, making the entire solution simple to work with. The media basket also features a refined design and now has a smaller footprint when folded, enabling businesses to make better use of space.
Revamped HP PageWide XL
Completing the announcements from HP are the new additions to the HP PageWide XL suite of large format print solutions. Aimed at enterprise and mid-market companies, as well as print reprohouses serving the architecture, engineering and construction industries, the new HP PageWide XL devices provide fast, simple, and secure solutions.

The new range includes the following printers:

PageWide XL 3920 MFP
PageWide XL 4200 Printer and MFP
PageWide XL 4700 Printer and MFP
PageWide XL 5200 Printer and MFP
PageWide XL 8200 Printer
The new HP PageWide XL printers deliver on the productivity needs of users while offering an improved experience. With the 4200, 4700 and 5200 models boasting a larger front panel - increased to 15.6 inches (from 8 inches) - it is easier for users to preview real-time scans and undertake more complex printing tasks. Additionally, for the first time, users can carry out post-editing tasks, including crop, contrast, brightness, and rotation directly from the panel.

For IT managers and CAD designers at enterprise and mid-market businesses, security is a major priority. The new PageWide XL solutions respond to this with new features to protect businesses in an increasingly connected world; including HP SecureBoot, Whitelisting and HP Connection Inspector - making the new PageWide XL range the world's most secure large format printers.

Interested in joining our community?
Enquire today about joining your local FESPA Association or FESPA Direct