Press Releases
FESPA launches FESPA Direct to broaden its global print community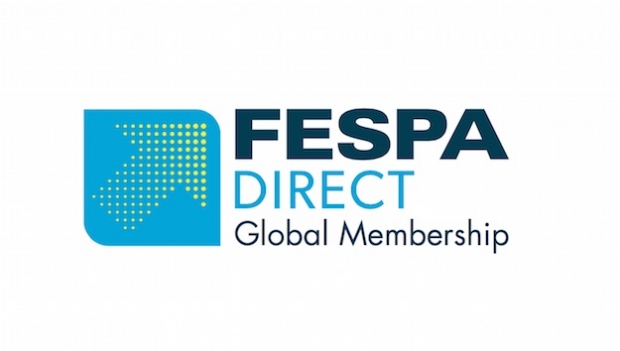 FESPA has released Direct, a new service to encourage print professionals around the world to become part of the global print membership community.
FESPA is growing its community, and now has a new way, for people outside its 37 association nations, to join and enjoy a suite of membership benefits.
The idea behind FESPA Direct was created when the global print community showed an interest in joining FESPA, but couldn't because there was not a local Association in their country.
FESPA's General Secretary Sean Holt commented: "FESPA's Articles of Association allow individual members from countries where there is no national association, but previously there has not been a mechanism to allow people to join or access membership benefits. With the forthcoming launch of the brand new FESPA website, we can now allow people from all over the world to join FESPA."
Created to be an engaging and informative hub, FESPA Direct will provide online networking opportunities, research and educational content to benefit its global community. A comprehensive collection of new and exclusive technical features will be more easily accessible to all the FESPA members, including the findings of the latest FESPA Print Census, which was launched in Bangkok in February this year.
FESPA Direct members will also be able to access further information such as a technical resource library, the directory of FESPA's international events, relevant news items and VIP access to FESPA exhibitions. FESPA Direct will be a one-stop wide format printing information solution for anyone interested in print or related industries from countries where there is currently no national association.
With an initial cost of €250 per year, FESPA Direct will offer members valuable content such as the Planet Friendly Printing Guide, a comprehensive set of Technical Guidance Notes on everything from software to colour management, and access to the FESPA World fortnightly e-newsletter.
FESPA Direct Member benefits are as follows:
Online and offline networking opportunities
VIP access to FESPA exhibitions
FESPA World Newsletter
FESPA Global Print Census
FESPA Technical Guides
FESPA Planet Friendly Guide
Research White Papers
Discounts on FESPA training courses
Access to exclusive video content
And much more …
Visitors to FESPA 2017, which is running from 8-12 May at the Hamburg Messe, will be the first people given the opportunity to join, with membership open to all from 18th May 2017 via the new re-branded FESPA.com website.
Holt continues: "As an organisation, FESPA's aim is to inform, connect and engage with its global wide format community. FESPA Direct was created to broaden the global FESPA community, helping to educate, inspire and share knowledge and best practice with printers and related professionals from all over the world."
"We will make sure all the information is easily accessed and most importantly, relevant for all our FESPA members."
If you would like to be notified as soon as FESPA Direct membership is available online, please complete your details here.
To find out more about the event and to register to attend, visit the official FESPA 2017 website: www.fespa2017.com
If you picked up information in Hamburg and miss to join, please come back on 18th May. Your discount code will still be valid and you'll be able to access your benefits right away.
About FESPA
Founded in 1962, FESPA is a not-for-profit federation of trade associations and an organiser of exhibitions and conferences for the screen and digital printing industries. FESPA's dual aim is to promote screen printing and digital imaging and to share knowledge about screen and digital printing with its members across the world, helping them to grow their businesses and learn about the latest developments in their fast growing industries.
FESPA member organisations include 27 separate National Associations in Europe, and 10 Associate Member Associations in Australia, China, India, Japan, Korea, Mexico, Nepal, the Philippines, Thailand and Sri Lanka.
FESPA Profit for Purpose
Our shareholders are the industry. FESPA has invested millions of Euros into the global printing community over the last 7 years, supporting the growth of the market. For more information visit
Forthcoming FESPA events include:
FESPA Africa, 13-15 September 2017, Johannesburg, South Africa
FESPA Mexico 2017, 20-22 September 2017, Mexico City, Mexico
FESPA Eurasia, 7-10 December 2017, Istanbul
FESPA Asia, 22-24 February 2018, Bangkok
Interested in joining our community?
Enquire today about joining your local FESPA Association or FESPA Direct