Press Releases
FESPA confirms full conference programme ahead of FESPA 2017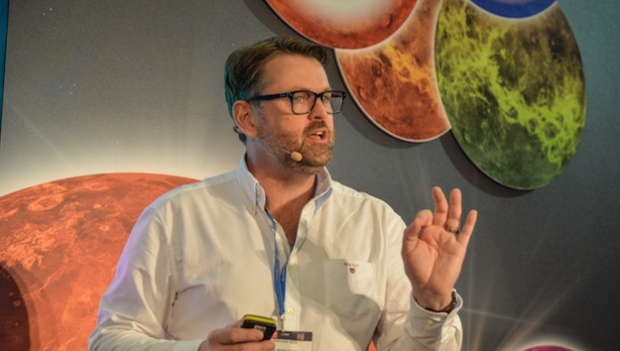 FESPA has confirmed details of its full and comprehensive conference programme for FESPA 2017, taking place from 8 - 12 May at the Hamburg Messe. 
The schedule, which has been put together with the needs and interests of print service providers and sign-makers in mind, will deliver key insights and market knowledge across digital, screen, industrial, textile and interior printing industries, as well as non-printed signage.
The FESPA 2017 conference schedule comprises 23 individual sessions, starting at 12.30pm on Monday 8 May and running the course of the show until 13.00pm on Friday 12 May.
Recently added seminars include:
In addition to these seminars, each day of the show will conclude at 3pm with a dedicated Panel Session from expert industry commentator and editor Sonja Angerer. These sessions include:
Textile printing - Fashion Victim or Captain Future – Where do we go now in textile printing?
Industrial Inkjet - Industry 4.0 and Industrial Inkjet: Disruptive forces at work
Corrugated Print & Packaging - Outside the box – How inkjet can help the packaging and display industry to secure their markets
Printed interiors: My home is my castle – How world politics may influence printed interior design markets
The full FESPA 2017 conference programme can be viewed at www.fespa2017.com/fespa-conference-2017
FESPA head of events Duncan MacOwan commented: "We're delighted to be able to bring together such a wealth of industry expertise. With the speciality print landscape constantly evolving in response to changing trends and technology updates, the FESPA 2017 conference programme will provide delegates with the most up-to-date source of information."
"Topics range from direct-to-garment and promotional products to industrial, digital printing and business solutions, so the conference programme will deliver all the insight and knowledge PSPs need to think about how to develop their business."
"Education and knowledge share are at the heart of FESPA's organisational mission. The onsite educational seminars at our events worldwide are an important part of our re-investment programme where we use profits to benefit the print community."
For more information on FESPA 2017, to register and to view the full seminar schedule, please visit: www.fespa2017.com.
Delegates can save 70€ entry fee to the exhibition by registering via the website and quoting reference code: FESG702. Discover how a visit to FESPA 2017 can benefit your business and register today.
Interested in joining our community?
Enquire today about joining your local FESPA Association or FESPA Direct