Press Releases
FESPA announces 2017 Awards shortlist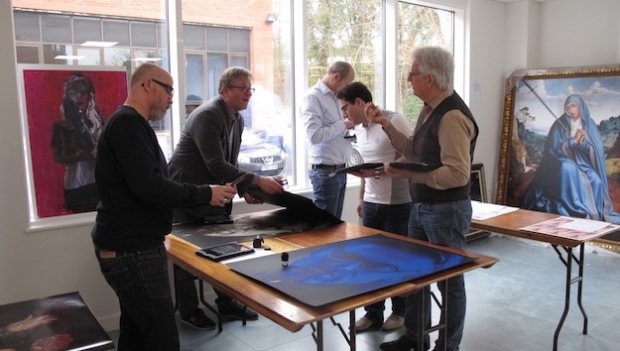 The expert judging panel of the FESPA Awards 2017 has announced its shortlist hailing the innovation, high-quality and creativity of this year's entries.
Hundreds of entries were submitted for this year's FESPA Awards which aim to recognise not only the best print globally, but also the people responsible for its creativity and production.
The excitement is high amongst the FESPA community and wider print market as we look forward to seeing what industry members from around the world have put together for this year's Awards.
And although the final winner will not be announced until May 10 at the FESPA's Dinner Gala in Hamburg, Germany, last week there was a small group of experts, that were very busy carefully studying each piece of work and having the tough task of picking out the best projects.
With such a broad selection of high-quality entries to preside over this year, the judging process wasn't easy.
Graeme Richardson Locke, sales and operations director at Vektor, who served as a judge for this year's FESPA Awards commented: "As so many submissions were of such a high quality it made for a very difficult job for the judging panel to differentiate on technical execution alone. Fortunately with a range of criteria to be scored we managed in all cases to reach a consensus without too much argument."
"With 14 categories and hundreds of entries the sheer volume of entries to be evaluated was challenging we certainly needed the two full days to review everything. Even with more than 30 years of printing experience the scope of techniques employed presents difficulty in appreciating the methods used."
"However, by working together the five judges could pool of a great deal of knowledge to ensure the rightful winners won their place in the awards. It is also an enormous privilege to be asked to judge and the process is hard work but very rewarding," Graeme added.
The judges, who FESPA hand-picked based on their specialist knowledge and experience within their own print fields, highlighted the amazing range of creative applications of both, screen and wide format digital print, seen in the entries.
"Print service providers are pushing better quality and performance at every stage of design and production. Whilst screen maintains it hold in terms of durability and the use of spot colour and special pigments, digital is being selected for shorter runs and higher levels of complexity in image resolution and finishing."
"The CAD design, print and finishing methods are facilitating some fantastic corrugated display modelling, and the use of direct printed and dye sub fabrics continue to be used in preference to plastics in many event branding applications as they offer many advantages."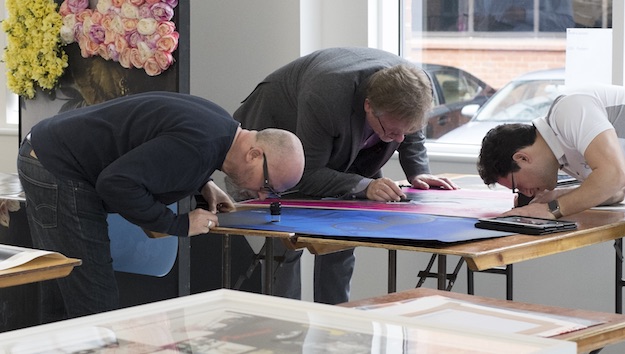 Expanding on the importance of the Awards not only to entrants but also to the wider industry, Graeme said that they can help companies from around the world gain valuable promotion, with the global market looking to the Awards to see the best in print talent.
"To win an award provides a peer judged accolade for your efforts. When clients see that you've achieved this standard it inspires confidence that you are leading in your field. The awards are not just for the larger companies to enter they just require you to show that something notable has been achieved."
All the shortlisted entries for each category are being profiled on the FESPA Awards website so their projects and techniques can be shared with the rest of the sector.
They will also be displayed during FESPA 2017, from 8-12 May at the Hamburg Messe in Hamburg, that is expected to welcome more than 26,000 print professionals.
Book your place to attend the FESPA Gala Night
The People's Choice Award winner, alongside the final winners from all other categories will be announced at the Gala Dinner on Wednesday 10th May at the exclusive Grand Elysée Hotel in Hamburg, Germany. The evening will include a three-course meal and live entertainment.
Fantastic entertainment, great food and an electric atmosphere will combine with black ties to make an unforgettable night celebrating the very best of print.
Earlybird tickets now on sale at €135 until March 17th. Tickets include exclusive access to the venue for a cocktail reception, three-course dinner including drinks, entertainment, and an afterparty with live music.
The Gala Dinner also provides print professionals with the opportunity to meet with influential printers, selected VIPs and FESPA associations from around the world. Whether you are with a large group, a solo visitor or here with your partner, don't miss this prestigious annual event full of live entertainment and surprises.
Spaces are limited, so don't delay. For more information on the FESPA's Gala Dinner and to book your ticket to attend please visit www.fespaawards.com.
Here is the list of entries that have been shortlisted in each category.
Congratulations again to the 2017 FESPA Awards finalists. We look forward to celebrating with you all at the Grand Elysée Hotel in Hamburg, Germany on 10 May 2017.
Interested in joining our community?
Enquire today about joining your local FESPA Association or FESPA Direct