Industry
Weta Workshop, Designers and Fabricators for The Lord of the Rings and Avatar, reap the benefits of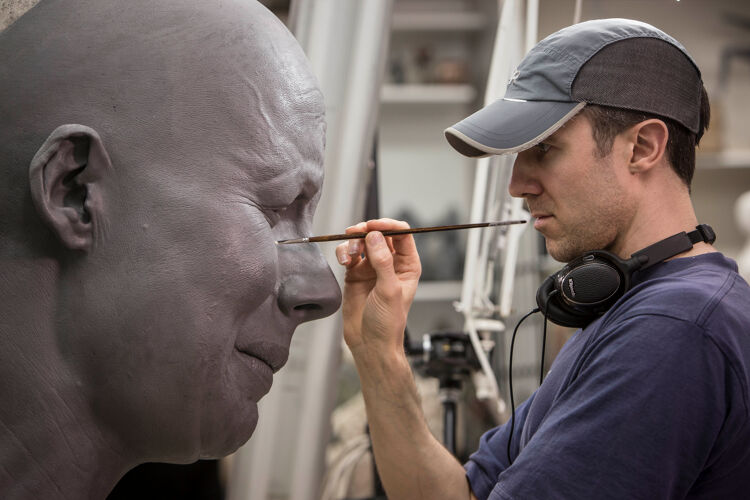 Massivit 3D have announced that Academy Award winning design studio and manufacturing facility, Weta Workshop has installed a Massivit 1800 3D printing solution in New Zealand.
Weta Workshop are famous for its work on big Hollywood films such as 'The Lord of the Rings' and 'The Hobbit' motion picture trilogies, 'Avatar', 'King Kong', 'Ghost in the Shell' and 'Blade Runner 2049'. The installation of the Massivit 1800 was made possible by Massivit 3D's local Australian and New Zealand distributor, Stick On Signs.

Weta Workshop's Co-Founder, CEO and Creative Director, Richard Taylor says: "We manufacture super-sized, hyper-realistic human figures, creatures, vehicles and other enormous props for both film and television. We have always been searching for technology that can produce large parts at a high speed. For 15 years we've dreamt of the day when a printer would deliver super large scale, speed, and build strength at minimised print costs in equal measure. The Massivit 1800 printer has delivered this for us."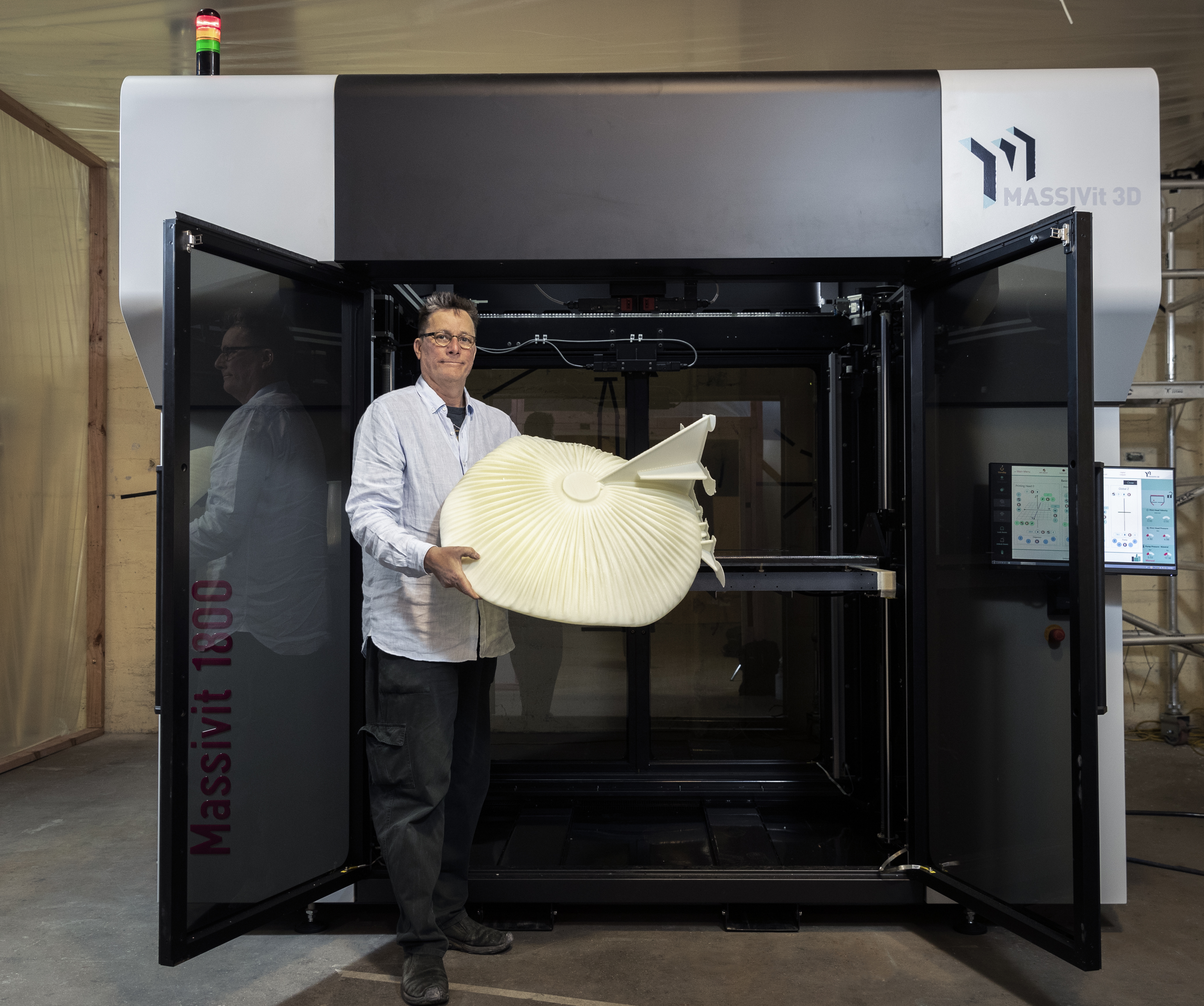 Weta Workshop Co-founder, CEO and Creative Director, Richard Taylor, says the Massivit 1800 3D Printer has transformed the way his company works

Taylor further comments: "With the Massivit 1800 printer, our team has redefined what is creatively possible for our large-scale manufacturing projects. It is both a powerful and versatile machine that has changed the way we work and has supercharged our output. It truly is a dream come true!"

According to Weta Workshop's Workshop Operations Analyst, Pietro Marson the company's manufacturing teams have until now used various technologies for their fabrication processes. These include CNC routers, industrial robots, and smaller 3D printers. Several of these technologies have presented limitations when it comes to manufacturing larger props.

Mason explains: "Often we are required to create 8 to 9-meter-tall (26.2 or 29.5 foot) sculptures and mannequins. This means we have to print numerous parts and then manually fit them together. This is both very time-consuming and expensive. The largest commercially available SLA 3D printer in the country has a maximum print volume of 60 x 60 x 40 centimetres. In comparison, the Massivit 1800 printer enables us to print up to 1.8-meter-high (5.9 foot) components. We can also print at a far quicker speed and with far greater geometry freedom than with CNC machining."

Weta Workshop anticipates that they will be able to save thousands of dollars by printing larger components. The Massivit 1800's print volume has been especially useful for one of the company's newest projects which needs the production of large-scale moulds. Producing these moulds with CNC technology would have been difficult due to their size and the inability of CNC routers to create complex, deep intrusions.

"The Massivit 1800 has surpassed our expectations so far. With its added capabilities and extra efficiency, it delivers our operations. Since its installation, it has inspired a lot of creative thought and our teams are buzzing with what we will be able to achieve with it moving forward," he concludes.
Interested in joining our community?
Enquire today about joining your local FESPA Association or FESPA Direct