Industry
Sjöström clinches FESPA World Wrap Masters Series title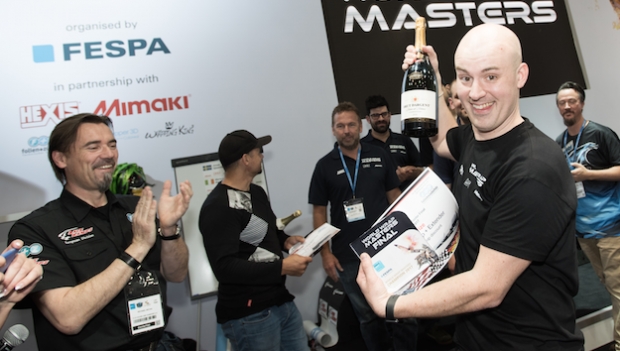 Swedish freelancer wrapper Jonas Sjöström has been declared as the winner of this year's edition of the FESPA World Wrap Masters Series.
Sjöström clinched the title at FESPA 2017 in Hamburg, where he was able to see off competition from around the world in a hotly-contested final and went home with the grand prize of €2,500.
Ireland's Martynas Bertulis finished second and won a prize of €1,250, while Ruan Greef of South Africa came in third, clinching a prize of €750.
Speaking to FESPA shortly after the final, Sjöström said he was "very proud" to have clinched the title and paid a special tribute to all other entrants in this year's Series, which comprised events in regions around the world.
"This makes me feel very proud; I did not expect to win when I first got on the plane to Hamburg," Sjöström said. "I entered this competition with the main goal to meet new people in the industry and share thoughts, techniques and perhaps business opportunities.
"I've made friends in all parts of the world, which will hopefully result in some trips in the future, while I also received confirmation that my work is of a high standard.
"I would like to make a shoutout to everyone who entered the contest. Although we were competing, everyone was super friendly and help each other out – it's like one big happy family!"
Bertulis, who finished in second place behind Sjöström, also spoke about how much he enjoyed the event, saying he is looking forward to taking part again.
Bertulis said: "I wasn't expecting to go that far; I was very surprised I made it to the finals and it feels really amazing. Skill helped me get to the final, but I also had some luck. When you're competing against world's best wrappers, I think you need luck your side as well."
"It was my first time in the Wrap Masters; I loved it and I will enter again."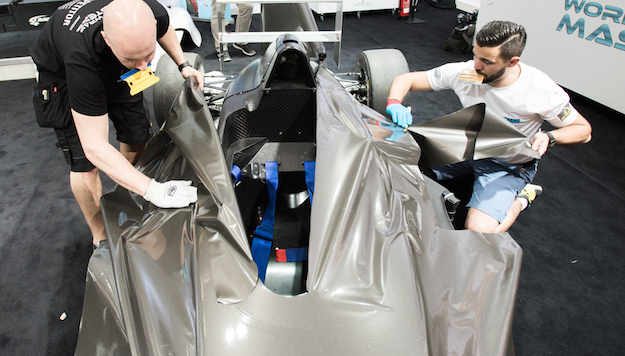 The World Wrap Masters finalists had to wrap one side of the raceboat used by the Haugaard Racing Team in the 2017 World Formula 4 UIM Powerboat Championship.
We also caught up with the World Wrap Masters Series judges, who had the difficult job of picking out a winner and runners-up in a competition that featured such a high quality of work.
Graphic installation specialist and 2017 Wrap Masters judge Justin Pate commented: "There was a huge overall jump in quality and skill level of the competitors from this year compared to last year. You could see that the competitors were really thinking about how to improve between rounds, as they would really change their tactics and focus."
"Because the level was so high across the board, clear winners were not super evident, especially to people sitting in the audience who could only see the overall result, not the fine details. What separated the competitors who went to the next round to those who were eliminated was simply a loose edge here and there, or a tiny wrinkle on a corner. Minor losses of points that, when added up, decided the overall score."
Pate went on to encourage industry members to take part in the next edition of the Wrap Masters, outlining what they can gain from competing.
"What you learn at a competition really makes you a better installer and builds your network that very few other events can do on that level, that quick," he added.
Head Judge Ole Solskin also spoke about an increase in the quality of work, paying tribute to the performance of entrants from Brazil, Mexico and other "small" countries in particular.
Solskin added: "To see how our business grow over the year via judging makes me feel very proud of the young installers. The Wrap Masters is the best network event, the cheapest training you can get and the price is not a big deal."
Solskin and Pate scrutinised every inch of the wrapped designs along with Kiss Lajos - World Wrap Master 2014 and 2015.
Those interested in competing in the 2017 World Wrap Master Competition, can find out more information at wrapmasters.fespa.com.
Interested in joining our community?
Enquire today about joining your local FESPA Association or FESPA Direct