Industry
HP helps the Delta Group to expand its productivity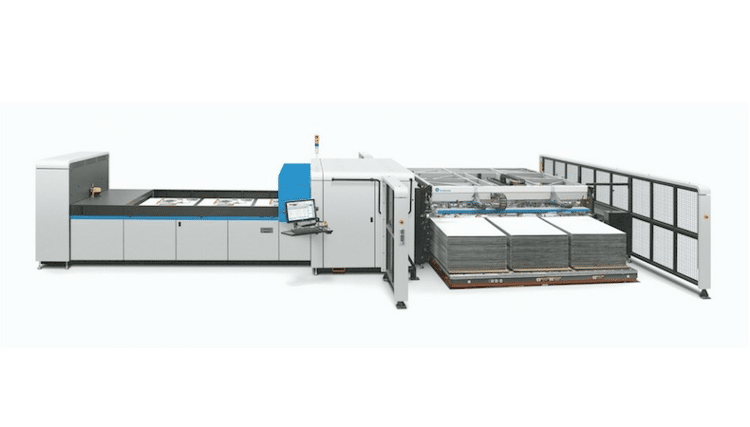 The Delta Group, a visual communications specialist based in UK, has further expanded its print capabilities with the installation of a new HP Scitex 17000 Flex.
The new machine will provide the company with the opportunity to offer its customers decorated box and display applications, while the patented HP vacuum system will enable it to take digital productivity to the next level.
The Delta Group, which is the parent company of three internationally recognised organisations, including Lick Creative, Delta Display and MPD Fulfillment, will be able to take advantage of the fully integrated automated loading of both paper and corrugated board, at a rate of up to 200 beds per hour. This printer is the 11th industrial flatbed purchased from HP by the Delta Group and joins other devices at the company's 300,000sq.ft facility.
Commenting on the purchase, Delta Group chief of operating officer Martin Shipp said: "The HP Scitex 17000 Flex was the only choice for us, as it is the most productive and versatile machine on the market. The patented HP vacuum system handles difficult media without any drama, something our customers demand."
"Furthermore, over the years, HP has proven itself to be a partner of growing importance to us. Our industry is constantly evolving, and with the help of HP we are able to stay on top of our ever-growing production schedules."
HP EMEA Large Format Industrial head of sales Ronen Zioni added: "This installation marks an important milestone for our evolving relationship with The Delta Group. The HP Scitex 17000 Flex, the 11th HP machine installation, will provide faster printing and better technology for its valued customers."
"The use of this machine will further cement The Delta Group's reputation as a forward-thinking business that takes pride in delivering high-quality printing with a fast turnaround time."
The HP Scitex range is driving the digital transformation of large-format printing with a versatile portfolio of industrial presses equipped with the latest technologies in digital printing. The HP Scitex 17000 Flex delivers quality and exceptional digital productivity, thus enabling users to run cost-effective, short- and medium-run production to meet demanding turnaround times.
Interested in joining our community?
Enquire today about joining your local FESPA Association or FESPA Direct