Industry
FESPA Australia member, Colormaker Industries makes innovative, sustainable changes to their busines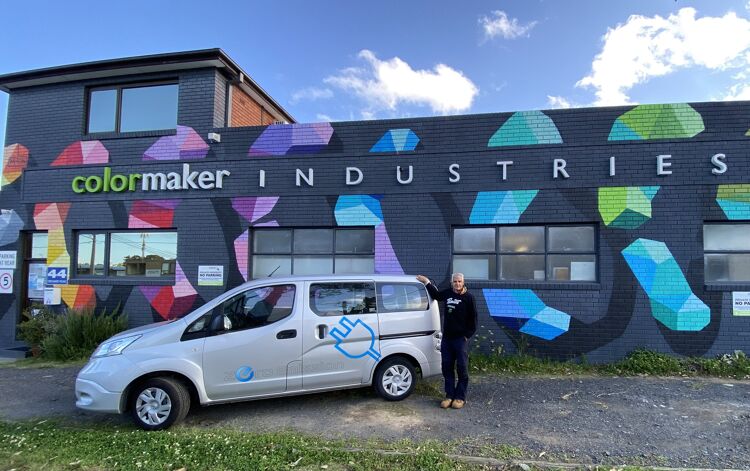 FESPA Australia member Colormaker Industries have made several changes to their business to lower their impact on the environment. The business continues to give back to their local community by offering free paints, they efficiently use solar energy power in their offices and electric vehicles and have a target of net zero by 2025. All these changes have resulted in the business receiving an award for their sustainability efforts.
Colormaker, a member of the FESPA Australia Association is a paint manufacturer located in Brookvale in Sydney, Australia. The manufacturer offers a wide range of ecofriendly paints. These include PERMASET® water-based inks, ACRYLMERIC® waterproofing membranes and floor coatings, LUXAPOOL® swimming pool paints and PERMACRYLIK® scenic artists paints. Colormaker have made a conscious effort to use solvent-free, low-VOC and water-based technologies when creating their products.

All products are manufactured using 100% renewable energy, that mostly derives from the business's 100 kW solar array. Colormaker also reduces their waste by recycling paper, board, and scrap metal where possible. The business uses LED lighting in their office and factory, rPET packaging that is sourced from post-consumer waste and have a growing fleet of electric vehicles charged by their rooftop solar array. This fleet is used for local deliveries and staff commutes which in turn reduces the business' and staff members' carbon footprint and the staff cost of living.
Giving Back to the Community
Colormaker supports their local community in Brookvale via sponsorships and social giving. In addition, the business supports various indigenous groups throughout Australia, the South Pacific, New Zealand and other parts of the world. Recently, they provided free paints to underprivileged communities including remote indigenous areas of NT.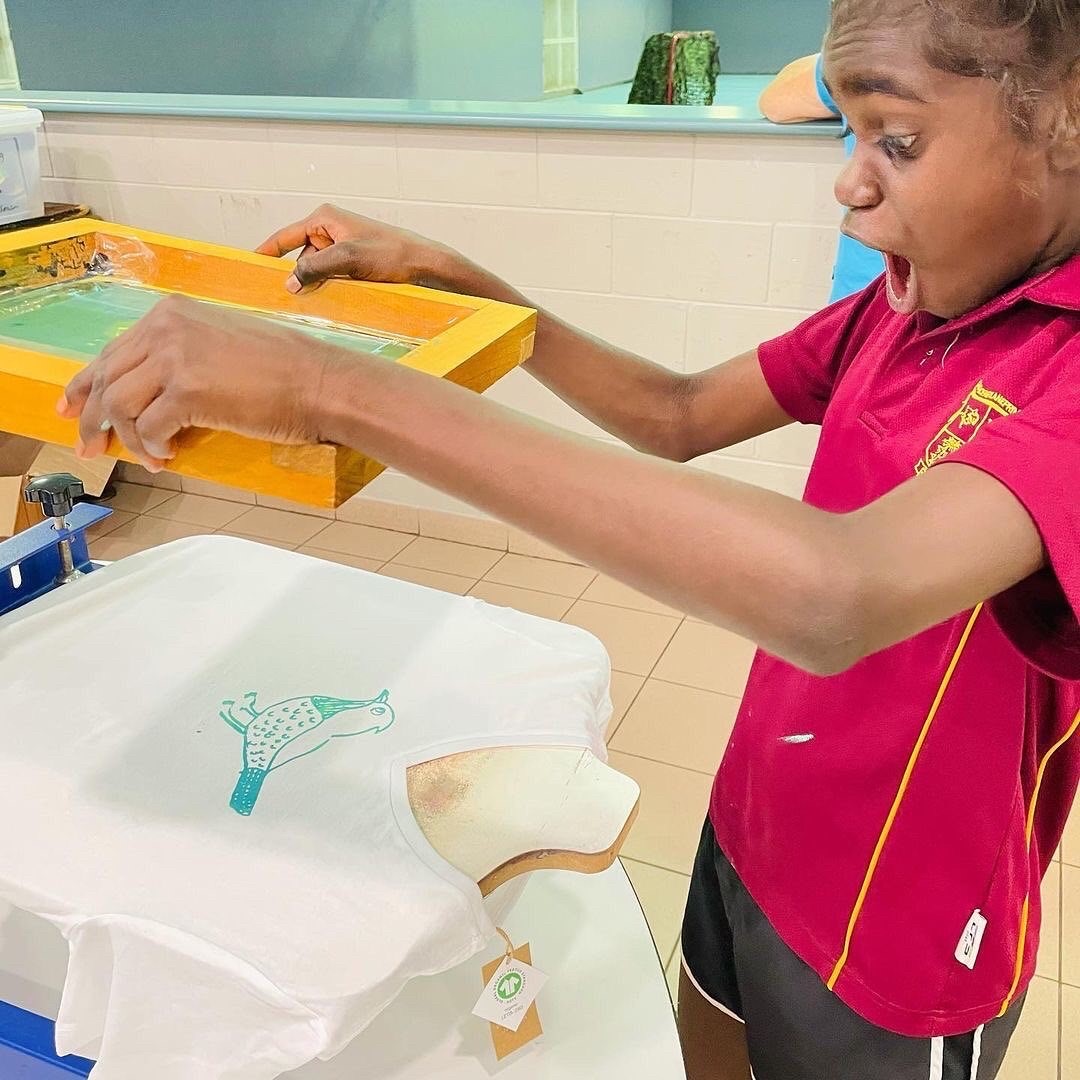 Image credit: Colormaker Industries

Managing Director, David Stuart stated: "Our planet is incredibly fragile at the moment, sustainability is something that we at Colormaker are incredibly passionate about. With our solar array, we are happy to say there's a little bit of Northern Beaches sunshine in every drop we make"
ReVolve 144 kW Solar Storage Battery - An Innovative, Environmentally-Friendly Solution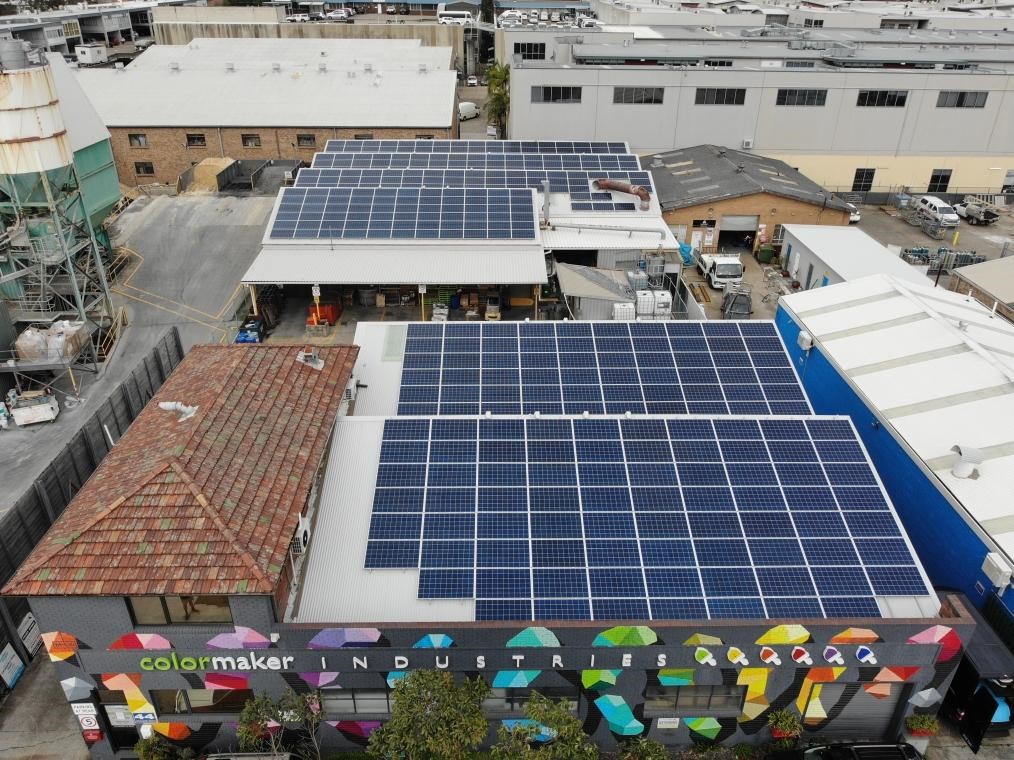 Image credit: Colormaker Industries

Recently, Colormaker received a ReVolve 144 kW battery. The battery features new and innovative Australian technology and is built around 2nd-life Nissan LEAF EV batteries. This high level of storage enables Colormaker to absorb excess solar power that can be utilised on site during busy periods whilst directing the energy back into the grid when most needed. Colormaker have stated that the new battery has drastically changed the business's use of energy and allowed them to become self-sufficient. Colormaker's, Managing Director David Stuart commented: "We are excited about this ground-breaking technology behind this battery, having access to this amount of energy storage and being able to contribute towards the redeployment of second-life electric vehicle batteries".
Targeting Net Zero by 2025
The business is committed to the continuous improvement of their environmental performance. Colormaker takes different measures towards reducing the environmental impact of their paints and inks. These include a substantial investment in R&D that are targeted at ensuring all their products are more eco-friendly. A key example of this was the removal of microplastic beads from their white ceiling, which are still predominantly used by all the well-known paint manufacturers. They are also focused on improving the energy efficiency of their entire operation; an example of this includes the installation of more energy efficient production equipment.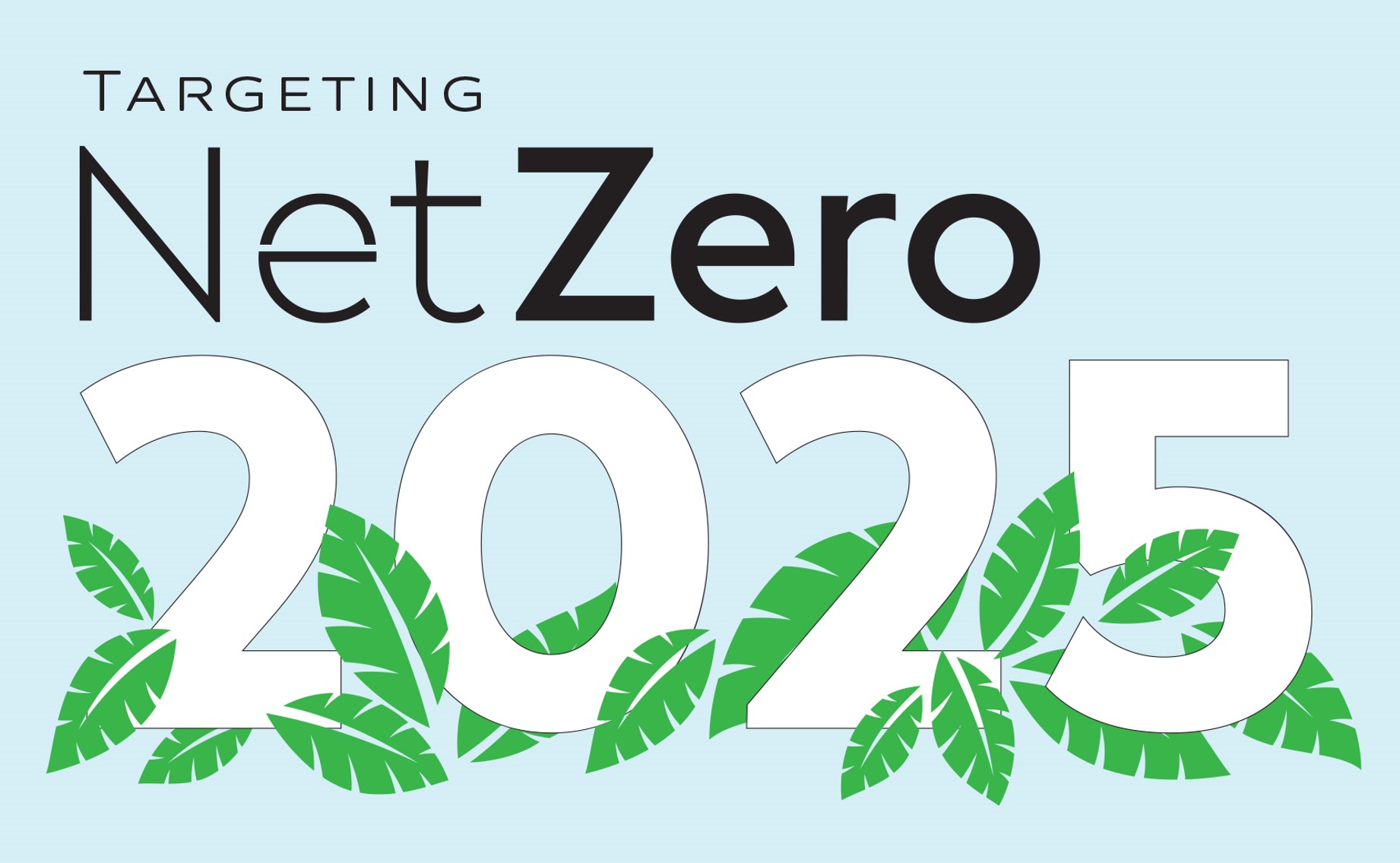 Image credit: Colormaker Industries

Currently, the business is on a waiting list for larger electric vehicles that features a larger payload capacity with a longer range so that more deliveries can be done using clean power. In addition, Colormaker are also interested in establishing a carbon farm where carbon can be segregated in soil using regenerative farming techniques. These techniques feature carbon stored in the soil and trees, doing so will subsequently offset emissions in the business that were unavoidable.
Recognition from the Industry
Colormaker were awarded the Northern Beaches Business Sustainability Award 2023 in July. The award recognises businesses that are using sustainable practices within their planning, operations, and marketing of their business. The mayor of Northern beaches, Sue Heins presented David Stuart with this award.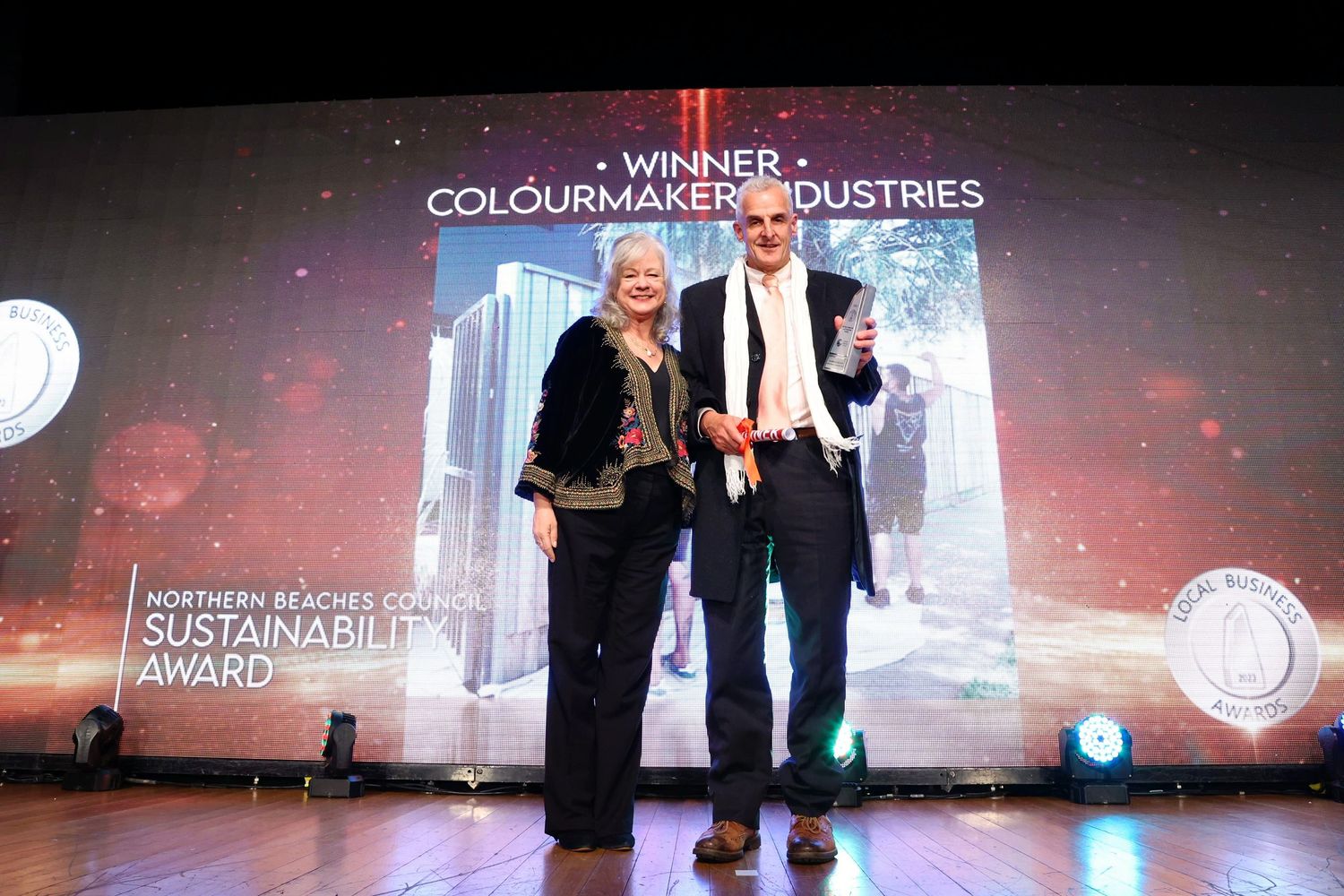 Image credit: Colormaker Industries

David Stuart commented: "Colormaker is elated to be given with the Northern Beaches Sustainability Award. Over the last 20 years, we have achieved a lot and this is thanks to the countless hours many staff have contributed. I cannot begin to express how thankful I am to every person for the support they have given to us on our sustainable journey."

Interesting in becoming a member of FESPA? Access expert print content, receive over 500 pages on the latest technologies and processes crucial for success, receive member discounts on FESPA events and more. Join FESPA's global speciality print network of over 14,000 printers here.
Interested in joining our community?
Enquire today about joining your local FESPA Association or FESPA Direct