Industry
Domino joins forgery fight with new security ink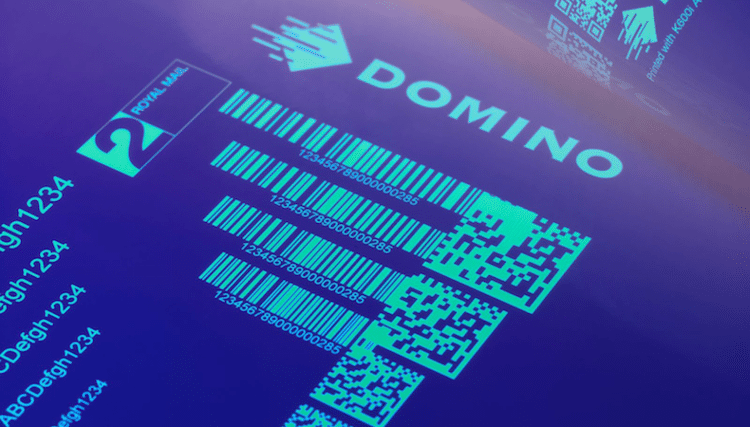 Domino Digital Printing Solutions has launched a new fluorescent ink that it said will help businesses battle counterfeiting and forgery.
Developed for use on the Domino K600i piezo drop on demand inkjet printer, the UV80CL prints clear, but fluoresces green when exposed to an ultraviolet UV-A 365nm blacklight.
Domino said the new ink is ideal for security printing and brand protection, as it can be used to print a range of applications related to security, authentication and anti-counterfeit measures. These include 2D codes, barcodes, alphanumeric codes, images, graphics and personalised data printing.
The company also said that by combining printing variable data with the green fluorescence, this will give all products printed with this ink a high complexity rating, which will in turn make it very difficult for counterfeiters and forgers to replicate the printed data.
Mark Herrtage, aftercare product manager at Domino, said: "In today's price competitive and technology savvy marketplace, it is imperative that brand owners establish a strong and effective anti-counterfeiting and brand protection programme to safeguard their brands.
"With that in mind, the Domino UV80CL fluorescent ink provides security, label and packaging converters with an added value offering to assist brand owners on this quest."
Domino added that the ink is suitable for adding security marks and features to currency, stamps, tax stamps, passports and certificates to help prevent forgery, tampering or counterfeiting.
In addition, UV80CL can be used to incorporate security features onto labels and packaging, to allow for tracing and help safeguard against counterfeiting and parallel trade.
The Domino K600i printer itself has the ability to produce print in resolutions of 600dpi and the manufacturer said the machine can be integrated into an existing handling solution for digital printing, or be in the format of a monochrome digital press.
Designed for sheet or web, the piezo drop on demand inkjet device can print at speeds of up to 150m/min on a wide range of uncoated and coated substrates, as well as plastic media, in widths of up to 782mm.
In addition, the K600i features i-Tech intelligent technology, which Domino said will enable users to "maximise productivity, minimise manual intervention, and reduce downtime and costs".
Domino added: "Operating at speeds up to 150 m/min, with the versatility to be configured to the print width required, the K600i offers the flexibility and productivity to deliver high quality print at competitive rates helping you to increase sales and profitability."
Interested in joining our community?
Enquire today about joining your local FESPA Association or FESPA Direct