Industry
Customisation for interior designers and architects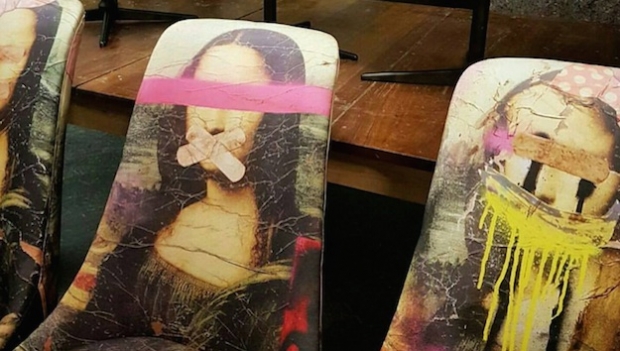 In an online world that is so driven by price how do you make your creative business stand out from the crowd?
Digital print is nothing new, long since established as the preferred route for medium volume textile production, the application of digital production for wide format print, fashion and to smaller extent home furnishings has transformed the print market.
The economies are obvious; Artwork recreated as printed product in minutes not months has removed the need for expensive screens, creating the time to react to our client's needs instantly, and importantly it has removed the need for printed stock, our industry now prints on demand.
If you're a creative in the Interior design industry the advent of digital technology has generated a whole new industry, customization.
Let's take a look at Textiles for commercial clients .
To facilitate the growth in this market there have been huge advances in technical synthetic fabrics. Textiles for commercial use are subject to rigorous legal certification to meet Fire Retardant regulations for example as well as durability, rub, and lightfastness etc. Contract fabrics are designed to stand the test of time.
And so for Designers and Interior Designers there are many new opportunities to establish a unique position in this emerging market place.
One such example of furniture customization is the company Ministry of Upholstery. Their founder Anthony Devine is a talented creative who has embraced the versatility of Digital print and its application for the furniture trade.
Anthony is a passionate artisan and has been a driving force in the industry for over twenty years. The company having carved a niche as the UK's leading upholstery school, offers courses based in their Manchester workshop where their manifesto is to make upholstery accessible to everybody.
With his team, Ministry of Upholstery offer a range of chairs and sofas for re-covering off the shelf or if you have an unloved piece, why not refurbish with a stunning digital fabric and gift a new lease of life by creating your own masterpiece for your Interior scheme.
The creative opportunities for anybody working in the Interior sector are endless, the only limitation is the designers application and their imagination. There's no need to choose off the shelf fabrics which are used multiple times for you clients.
The use of bespoke digital print offers numerous benefits; intellectual property security for the originator, added design value for your scheme and the unique Interior concept created for your client.
Take a look at this stunning collection of retro chairs reborn and rejuvenated using a stunning digitally printed re-render of the Iconic Mona Lisa.
In a virtual world, Personalization and Visual branding have never been so important. Whether you're working with a coffee shop, a five star hotel or a luxury yacht, using digital print offers unlimited creativity and the tools needed to create a unique environment for the final client, and the paying guest.
Digital Print is an accessible choice for all Interior Designers and Architects. Regardless of the meterage needed for the final project, the use of digital can be applied to custom made Drapes, Furniture, Lighting, Flooring, Walls, Cushions, Installation Art, Outdoor spaces, external Branding and beyond.
But be aware, there are challenges. Choose your print partner carefully. It's important that you choose a technically skilled Textile practitioner, and not just a digital printer, there's a misconception that Print is Print!
It's not, every digital print service provider uses different machines, inks, and fabric bases that create different results and variations in the final quality. Do your research and you will enjoy the freedom offered by the Digital revolution.
Dare to design different at Printeriors 2017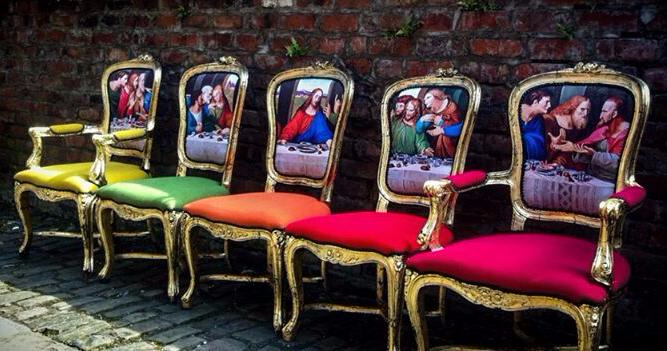 Interior design is one of the most creative and interesting sectors of the industry, with a wide range of work on offer.
While products such as cushion covers, bed linen and wall coverings may be amongst the most popular printed products in this area, print companies are now working with designers to come up with a whole host of new ideas to push the boundaries of how print can go.
Taking place from 8-12 May at the Hamburg Messe in Hamburg, Germany, Printeriors 2017 will bring together printers and manufacturers with interior designers and architects to explore the potencial of print and develop new business opportunities.
Co-located with FESPA 2017, the event will illustrate how print can be used to create stand-out interior design applications and how printers can make the most of the vast array of opportunities available in this sector.
If this thriving niche is for you, let your own imagination loose and build a portfolio to showcase what you are capable of. Then share it with brand owners, agencies, designers, local businesses, architects and interiors professionals at Printeriors 2017
Surprise visitors with what digital print can do for them, and give your own business a makeover for 2017. To learn more about Printeriors 2017 and register to attend, visit www.printeriors.net.
Interested in joining our community?
Enquire today about joining your local FESPA Association or FESPA Direct