Industry
CMYUK appoints Tim Boore as Senior Digital Sales Consultant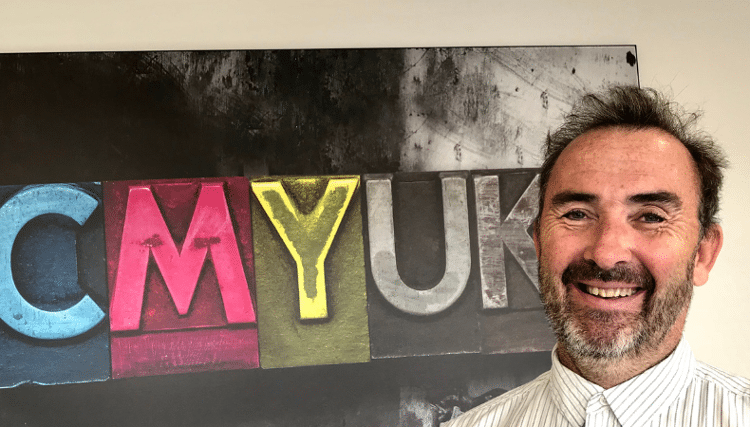 With a career in the print industry spanning over 30 years, Tim Boore has managed many high-profile accounts for clients such as Iceland, Monsoon, John Lewis and House of Fraser.
CMYUK has announced that Tim Boore has joined their growing organisations as Senior Digital Sales Consultant. Boore's knowledge and experience in digital print production is unmatched in the industry. Boore has extensive skills that he has attained during 19 years at Image Factory, where he was the Head of Digital Technologies. He was in charge of converting all analogue screen printing lines over to digital. Boore is well recognised for his creative, structural design and process implementation skills with industry-leading software and automation tools.
CMYUK's Managing Director, Robin East says: "In order to develop long-term strategic partnerships with customers, it's important to understand how they think, their challenges and provide them with technology solutions that complement their future business strategy. Tim is the ideal individual to deliver this approach."
Boore says: "Customers have empathy when speaking to sales people who have lived and breathed production. I oversaw integrating numerous printers during my time at Image Factory. This includes EFI VUTEk QS 2000 / 3200, HP Scitex FB 7500 / 7600 / 10000 / 11000 / 17000 and four Kongsberg automated digital cutting tables. In addition, I implemented six digital web-to-print online store using EFI Digital Store Front, Esko ArtiosCAD and Automation Engine. I strongly believe that my integration knowledge will greatly help customers with their goals in automation, enhancing efficiency and increasing profitability."
Boore continues: "The market is continuously evolving, and I believe print will become more and more personalised in POS, with huge growth in both Soft Signage and Décor and Design. This is one of the main factors that attracted me to CMYUK. To keep up with that changing market and to develop customers, you need the correct equipment and materials portfolio, demonstration, training and support infrastructure. CMYUK leads the way on all fronts."
Interested in joining our community?
Enquire today about joining your local FESPA Association or FESPA Direct